Middle East Airlines (MEA) was founded on May 31st, 1945. Despite the difficult circumstances, MEA is celebrating its 75th anniversary this May.
In doing so, the airline company repainted one of its airplanes in a retro theme. They included the number 75 on it, celebrating decades of strength, resilience, and service.
Taking a trip down memory lane, the design dates back to the 1967 MEA Boeing 707. The nostalgic repainting of the classic look is reminiscent of Lebanon's lost golden age.
Unfortunately, during the Lebanese wars, MEA lost much of its 707-fleet.
Now operating a fleet of Airbus planes, MEA will send this A320 to Istanbul on May 14th, 2020. Flight ME295/296 will evacuate Lebanese citizens from Turkey and bring them back home.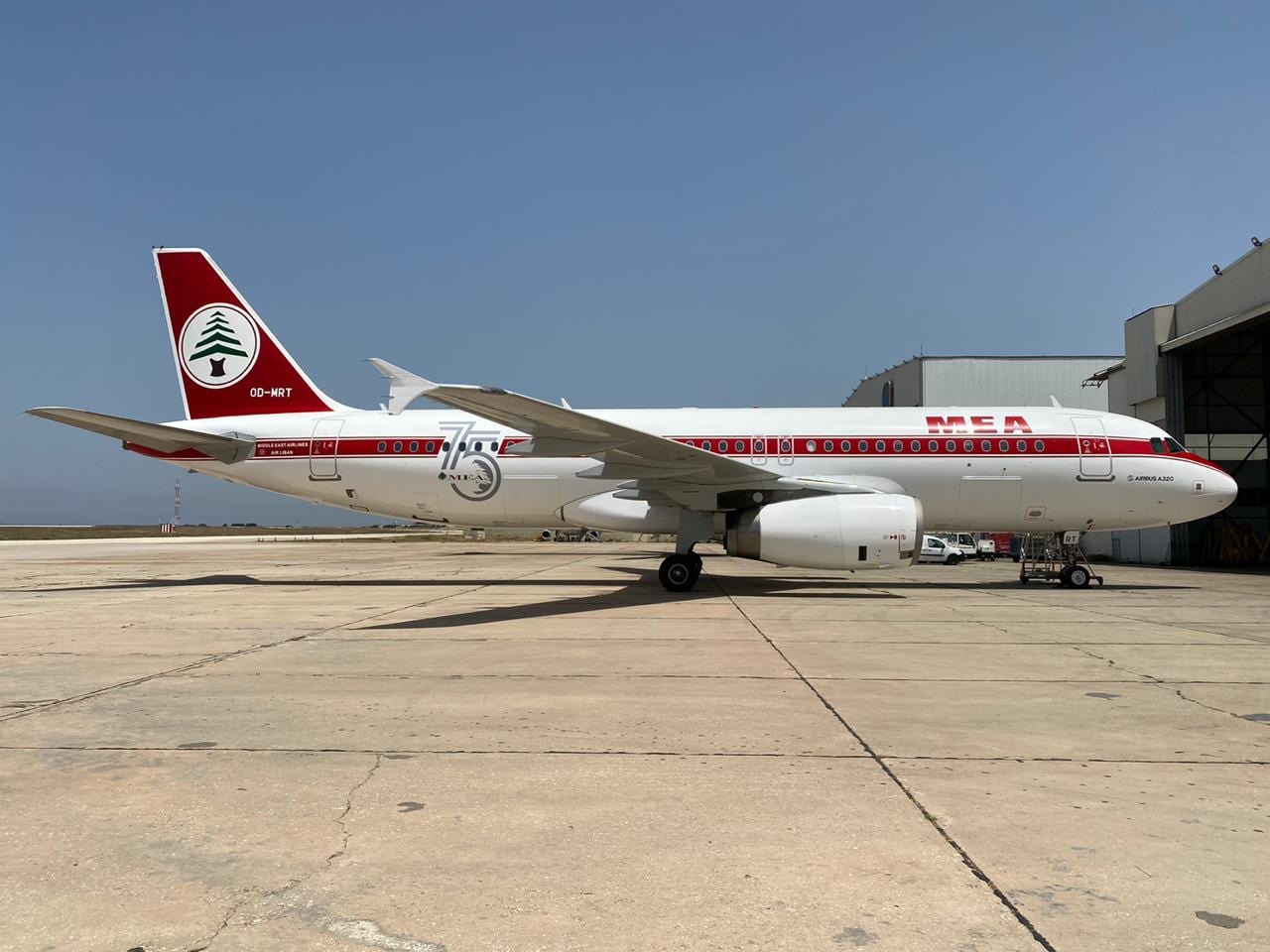 Since MEA has recently been receiving public backlash, hopefully, this time all necessary health precautions will be taken in returning the stranded citizens.
---
Our team works tirelessly to ensure Lebanese people have a reliable alternative to the politically-backed media outlets with their heavily-funded and dangerous propaganda machines. We've been detained, faced nonstop cyber attacks, censorship, attempted kidnapping, physical intimidation, and frivolous lawsuits draining our resources. Financial support from our readers keeps us fighting on your behalf. If you are financially able, please consider supporting The961's work. Support The961. Make a contribution now.