Born in a modest household in 1956, the Lebanese fashion designer Abed Mahfouz was raised in Beirut, Lebanon.
Being surrounded by many elements, like fabrics, threads, and scissors, along with family members that work in tailoring, inspired him to become a designer and made him decide to enter the world of fashion in 1982.
His love for creating fashion items initiated his career. He first joined his older sister in designing and making elegant evening gowns.
This made him identify his true passion for fashion, leading to the birth of his brand Abed Mahfouz.
He started his career by only designing intricate bridal gowns "for the in-vogue and graceful woman."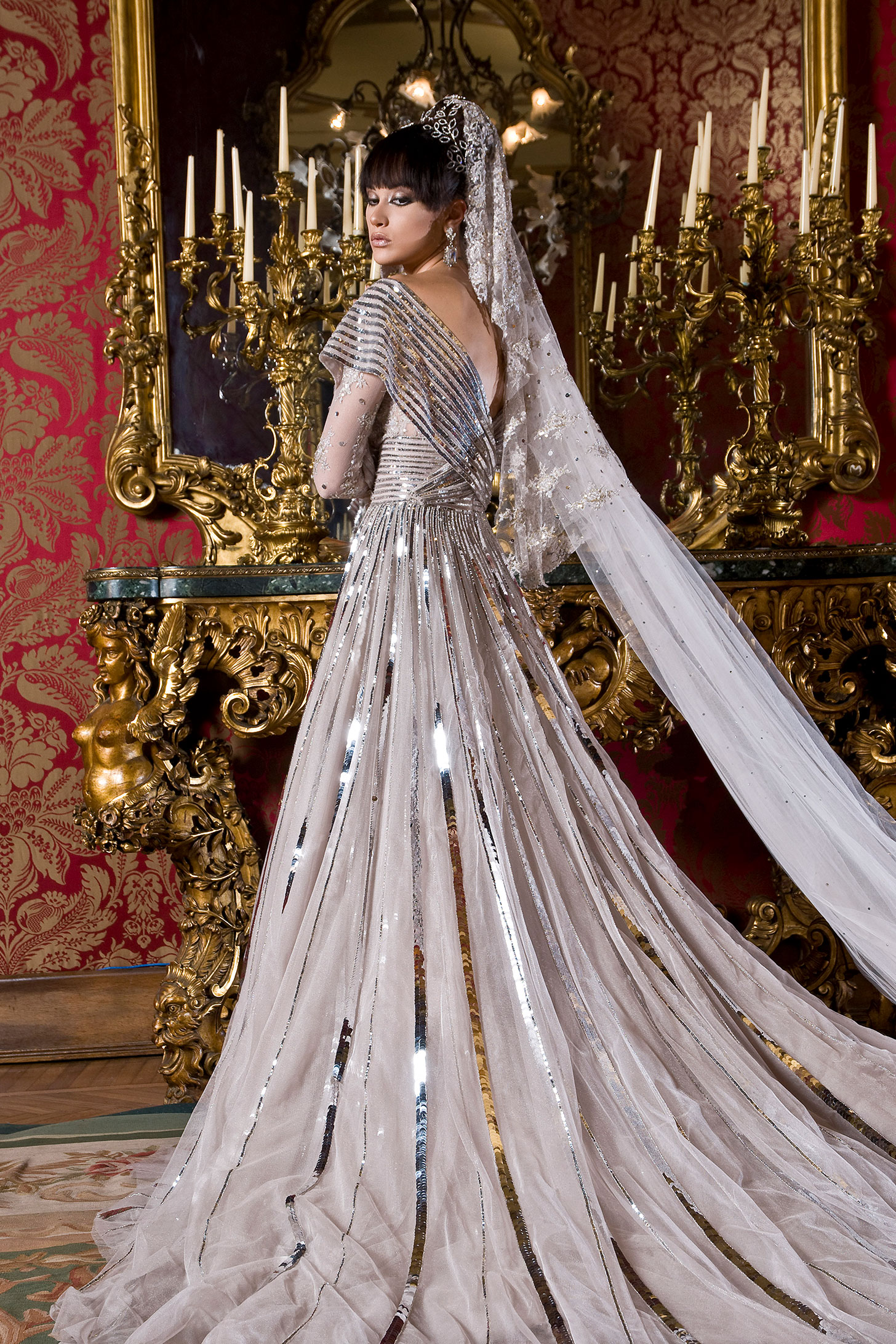 After the success of his first private wedding collection, Al Halimah (The Dreamer), he moved on to join the world of Couture.
He showcased his very first Couture collection during Rome's Fashion Week, "Alta Roma," making him one of the first Lebanese designers to join that fashion event.
Until now, the talented Lebanese designer continues to showcase his Spring & Summer and Fall & Winter Couture collections there. 
In addition to his success in Italy, Abed Mahfouz has received intense international coverage and recognition.
His luxurious collections were featured in big fashion capitals, including London, New York, and Moscow, as well as in Marbella, Chenghai, Sofia, Dubai, and of course, Beirut.
His designs were worn by numerous celebrities, such as American singer Carrie Underwood, American actress Elizabeth Banks, Slovak fashion model Adrianna Karembeu, English socialite Daphne Guinness, Italian-American reporter Giuliana Rancic, and more!
Abed Mahfouz is recognized as a well-known fashion designer, who is famous for specializing in creating and designing harmonious styles mixed with different aesthetics, fabrics, details, and colors fit to represent women's fierceness.
Here is a peak at some of his latest designs: