Nollywood is a sobriquet that originally referred to the Nigerian film industry. The origin of the term dates back to the early 2000s, traced to an article in The New York Times. Nigeria reportedly produces over 1000 films per year, and all throughout this industry are hidden gems and talents with little Lebanese family origins.
Michel Majid was born in Cantonments, a suburb of the Ghanaian capital Accra. The son of a Lebanese father and a Ghanaian mother, he grew up in Accra with his nine siblings. He attended St. Theresa's Primary School and later the Mfantsipim School, which is the alma mater of the likes of former United Nations Secretary-General Kofi Annan.
Via Daily Guide Network
In secondary school, Michel was actively involved in theatre and was a member of the school's Drama Club. As a member of the club, he received a Best Actor Award in one of their performances on Emancipation Day in Cape Coast, Ghana.
Michel entered professional acting by auditioning for a modeling agency, which was introduced to him by his neighbor and close friend. Following a short stint in modeling, he starred in the television series Things We Do for Love, a successful television show on which he was actually cast as a Lebanese character.
Via Wikiwand
Things We Do For Love became quite popular and cast Michel onto other bigger projects. Following the television show, he was cast in the film Divine Love, as the male lead, alongside Jackie Aygemang as the female lead, with Van Vicker in a supporting role.
All three used their roles in the movie to debut their movie careers. Divine Love was a huge success, turning Majid Michel, Jackie Agyemang and Van Vicker into household names across Ghana.
In 2008, Michel took on a leading role in the film Agony of Christ, which received seven nominations at the Africa Movie Academy Awards in 2009.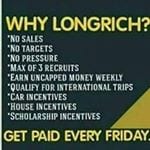 @longrichbetterfutureembedded via  
The conservative actor has explained in a radio interview that due to his religious beliefs, he will no longer accept to play a character that requires him to be in any love scenes. 
In 2012, he starred in the war film Somewhere in Africa, playing a tyrant. Though the film didn't do well critically, Michel's role earned him wide acclaim and won him an Africa Movie Academy Award for the first time. He still enjoys a steady career in acting and continues to grow his Nollywood resume.
Via Buzz Ghana
Majid is married and has three children. On November 19, 2015, he revealed that his wife of 10 years was responsible for his success. And he references only God before her. He renewed his marriage vows in the same year.