The QS World Grad School and MBA event is back for Lebanese students seeking education at the world's best universities!⁠
The event, which will take place online this time, will open these doors wide for the students, on November 4th, granting them the unique opportunity to meet with top-grade educational institutions.
By attending, Lebanese students will receive a free consultation and get access to the QS Scholarships fund worth $5.8 million!
It is FREE to register, but spaces for personalized meetings are limited.
Book your spot NOW by registering for the Masters' event or the MBA's event.
Getting a Masters's or an MBA degree is a great deal of time, effort, money, and dedication. However, it is important to know which degree is the right one for your needs and which university will do most to further your academic development, offer a compelling co-curricular catalog, and nurture your future career.
As a student seeking top education, it is certainly a life-changing decision, and probably one of the most important you'll ever have to make.
QS World Grad School and MBA event will be online on November 4th to guide you in that and help you make the right choice.
Book your spot NOW by registering for FREE for the Masters' event or the MBA's event.
Once registered, the QS team of admissions experts will reach out to you to identify the schools and programs that best suit your professional goals and will schedule your personalized meetings with the admissions directors and alumni.
With better information and insights on the university and the programs, you can make a better choice towards a better outcome.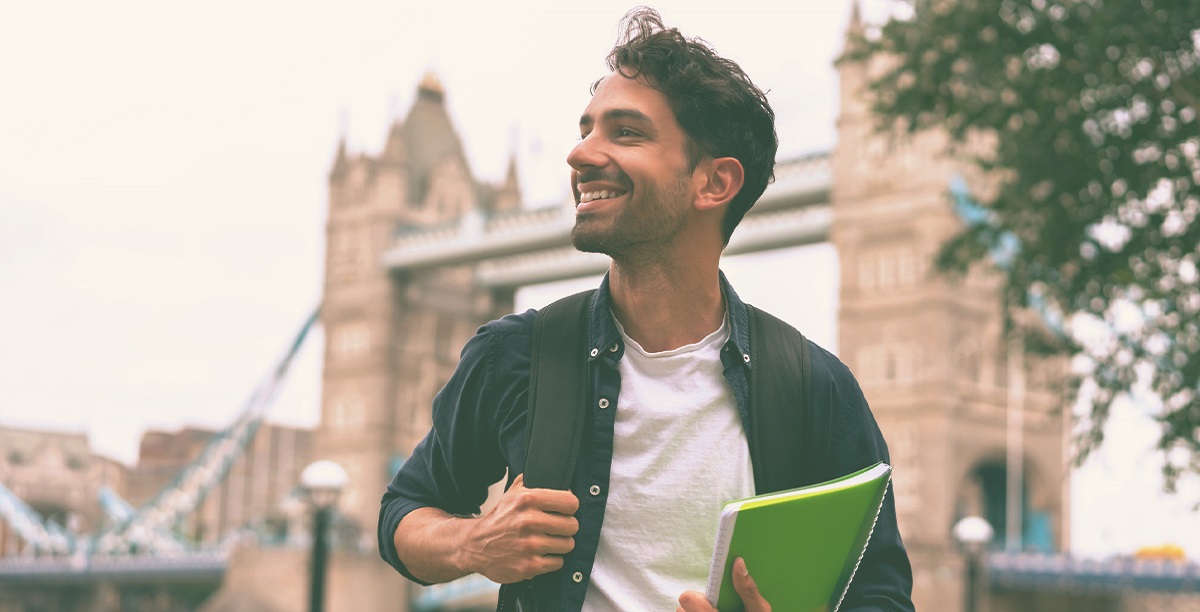 By attending the event on November 4th, you will be able to speak in 25-minute personalized meetings with admission directors of leading international universities like Bocconi, ESSEC, Imperial College, Rennes, ESCP Europe – Paris, York-Schulich, UBC & more.
This is your chance to talk directly with the admissions directors and to learn more about their different courses, admissions, and funding as well as career opportunities.
Keep in mind that while both the Masters' and MBA's events are FREE to register, spaces are limited for personalized meetings.
Book your spot NOW by registering for the Masters' event or the MBA's event.
The QS global team of higher education analysts produce every year the world-renowned QS World University Rankings portfolio, hosted at Top Universities.
It consists of an annual series of proudly-independent, rigorously-compiled, intentionally comparative tables, offering students essential information about the performance of their potential future study destination.
Based on these rankings, QS online event on November 4th can help you:
#1 Create a shortlist
It allows you to filter by region, country, and rank – so that you can create a highly personal list of potential 'best-fit' institutions at the beginning of your journey, while also filtering out institutions that don't align with your preferences.
#2 Work out which universities are upwardly-mobile
The higher education sector is never still. By exploring which universities are rising up the rankings, you can discover new – but increasingly-outstanding – institutions that may not have been on your radar before.
#3 Identify the best universities for your subject
Very few universities offer outstanding programs in every subject and some perform better than their reputation might suggest.
QS World University Rankings by Subject can help you filter and shortlist based on your specific academic ambitions.
#4 Choose a university that will support your career ambitions
QS thinks that a top university needs to nurture employability as part of its mission, and the QS Graduate Employability Rankings allow students to compare universities based solely on their efforts to foster highly-employable graduates.
As part of their mission to empower motivated students to achieve their potential, QS is offering ambitious Lebanese students the opportunity to meet directly on November 4th with admission directors of some of these world-leading, upwardly-mobile universities. 
#5 Decide on an MBA or Master's Program
Your choice of a program very much depends on two critical factors.
First, your ambitions: if you are clear on the type of career or specialty you hope to develop in your future career, then the advantages of a master's degree often outweigh the more generic, business-focused approach of many MBA curricula.
Second, your background and qualifications: the most highly regarded international MBA or master's programs require very precise entry qualifications, whether they are framed in terms of GMAT or GRE scores, professional experience, academic achievements, or language requirements.
To find out more and have a clear idea about the right MBA program for you, join the QS Virtual Connect MBA event on November 4th.
Key differences To Know
The Candidate
The intention of both degrees is different – MBAs seek to develop appropriate skills on a foundation of a candidate's life or professional experience, while the majority of master's degrees build on the academic background of the student.
The program
The second most significant difference between the two graduate-level degrees is that of teaching style.
While there have been tremendous developments in the way in which all university programs are taught, particularly with the introduction of new online learning technologies, MBA and master's programs enjoy entirely different learning styles.
Traditional MBA programs are dominated by what is referred to as `case studies', real-world examples of business issues or problems that students are expected to explore, discuss, and reflect on in small groups or `syndicates' of fellow students.
While the more traditional lectures and tutorial classes also feature in some MBA programs, these are far less common than in their master's degree counterparts.
Master's programs, on the other hand, continue to develop their teaching methodologies around classroom or laboratory-based activities, such as lectures, tutorials, or presentations.
While small group work can be a feature of some master's programs, the emphasis on individual or independent learning is often more significant than in many MBA degrees.
We highly encourage our Lebanese students to grab this great opportunity and explore MBA and Master's programs and get the best advice from admissions directors.
Registration is FREE!
Book your spot NOW for the Masters' event or the MBA's event.