British publisher of high-anticipated annual world university rankings, Quacquarelli Symonds (QS), is inviting Lebanese students to connect with some of the world's top-ranked universities.
Students in the UAE can also benefit from this opportunity on the 27th (more information towards the end).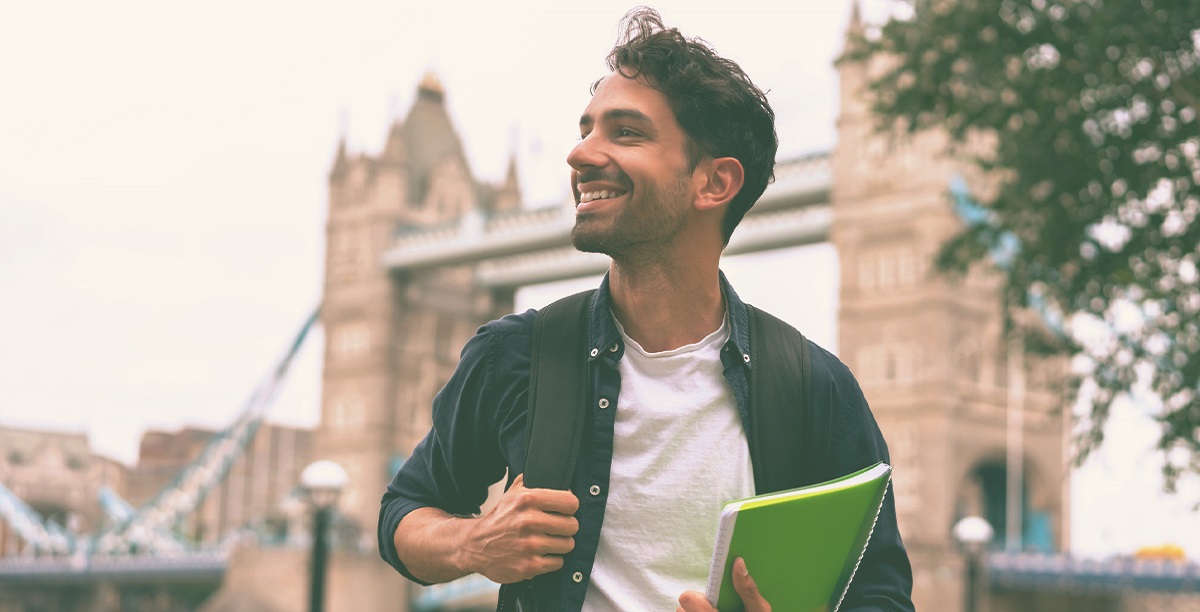 With the current situation in Lebanon, going to grad school, let alone registering for undergrad, is an ultimate struggle.
Not only did the pandemic strike local schools hard, but universities are in precarious situations due to the economic crisis, leaving students with a murky vision of their future.
In the QS Virtual World Grad School Tour event on March 23rd, Lebanese students can open the door to countless opportunities including:
Access to $5.8 million scholarships
Simply by attending the free virtual tour, Lebanese grad students will be able to gain access to apply to the QS scholarships fund worth over $5.8 million.
Hold personalized virtual meetings
Students can register for 25-minute virtual personal meetings to speak directly to admissions representatives from the top global universities in attendance, such as IE Business School, Imperial College London, Hult International Business School, and more.
Grasp networking opportunities
Students can also widen their network by mingling with attending peers, school representatives, and alumni from the grad schools.
Going beyond Lebanon
By discovering and meeting with a range of the finest educational institutions from around the world, students can reach for their futures and prosper outside of Lebanon, the country whose harsh situation causes intellect and potential to get lost in the void.
Here is a list of school participating:
Hult International Business School
IE Business School
Audencia Business School
EDHEC Business School
American University of Beirut
Rennes School of Business
Imperial College London
Alliance Manchester Business School
ESERP Business School
Chalmers University of Technology
Registration to the QS Virtual World Grad School Tour Lebanon is free, but spaces are limited.
The event takes place on March 23rd and students are encouraged to register as soon as possible to not miss out on this opportunity.
---
QS Virtual Masters Event In United Arab Emirates
Similarly, QS will also be holding its virtual masters event in the UAE. The event will take place over Zoom and allows students to engage in personalized meetings with representatives from top schools like Imperial College London, University College London, and NYU Tandon School of Engineering.
Students will also be able to gain access to scholarships worth $7 million.
Additionally, while registering for the free event, students need to submit their CVs and get meetings set-up with the best-fitting schools for their profile and goals. 
Schools participating include:
Hult International Business School
EU Business School
IE Business School
Audencia Business School
University of Bath, School of Management
ESCP Business School
Imperial College London
University College London
Bocconi University
University of Bradford
WESTERN MICHIGAN UNIVERSITY
NYU – Tandon School of Engineering
University of British Columbia
SMU – Lyle School of Engineering
Columbia University School of profession
Registration to attend the QS Virtual Masters event from UAE is free. The event takes place on March 27th.