Michel Hayek, known as the Lebanese Nostradamus, appeared once again on MTV Lebanon at the end of December, like every year, to share new predictions about Lebanon and the world.
He stressed that his predictions for this year, like every year, do not necessarily stop at 2022, and what he foresaw could extend beyond it.
For Lebanon, Hayek labeled 2022 as a year of "difficult labor", comparing Lebanon to a divorced and pregnant woman with many problems in her womb, and who is about to deliver.
He spoke about conflicts and assassinations, a new parliament and a new president, divorces in alliances, house arrests, smuggling of officials, the Beirut Blast investigation, the current crises, the rise of the economy, and more.
Here are the most relevant of what he said about Lebanon 2022:
Lebanon, the Pregnant Woman
It doesn't matter if she gave birth on the 7th or 9th month, or if the baby is a boy or a girl.
The labor will be very difficult, and she will give birth in the dark because she is still in the dark tunnel.
She will not have a natural birth but a Cesarean section with many doctors needed in the same operating room, and these doctors might be from outside Lebanon.
The birthing will be confusing, complex, and dangerous but, between life and death, a miracle will take place.
She will deliver twins among difficulties: A new parliament and a new president.
The New Parliament: A New Face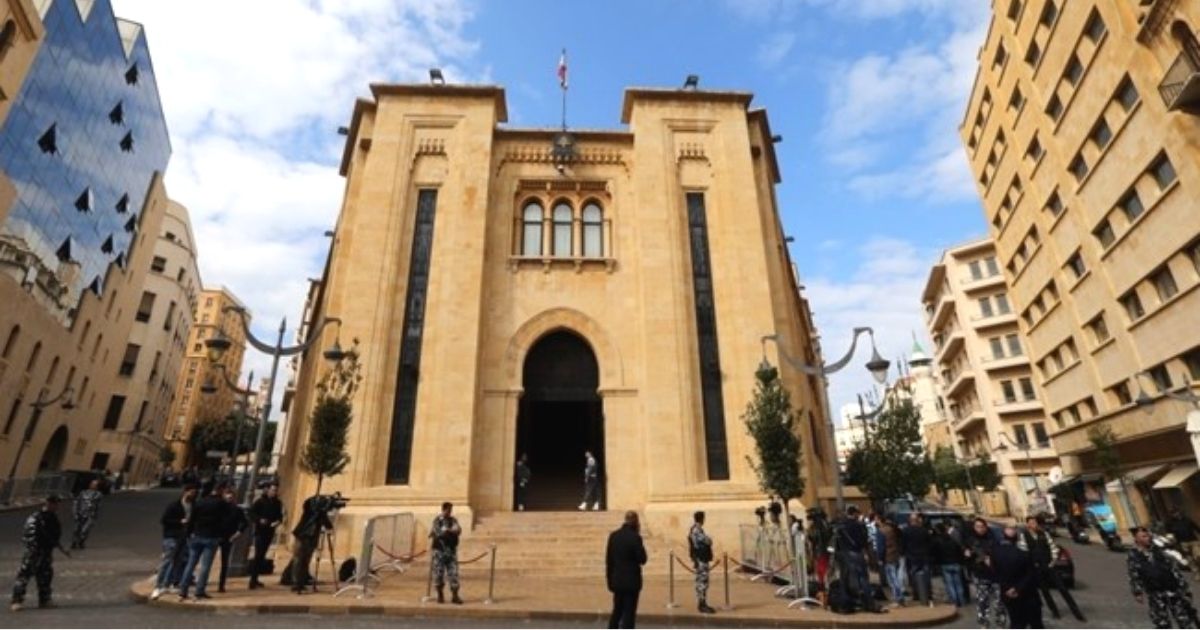 There will be a new parliament despite the complexities surrounding the delivery: dates postponements, "buy and sell", falsification, mined alliances, appeals against appeals, security and bloody threats, and attempts to abort the newborn and the elections.
There will be new faces and young blood in the parliament, which will be very important as these will work with all their hearts.
That parliament will be a transitional one.
The New President
There will be a new president and no one should be surprised.
Current president Michel Aoun loses and wins at the same time, similar to what Hayek had predicted last year about Trump.
Michel Aoun hands over the power and does not hand it, the result is that he will leave in an unfamiliar way.
This will happen following many scenarios from his side that will preoccupy the people.
The new president will have limited capability but will begin to work to transfer Lebanon to the other side where the people will no longer worry about electricity, water, telecommunication, transport, fuel, education fees, hospital bills, the elderly, and other.
He will do for Lebanon like president Sisi did for Egypt.
His presidency will be temporary, like the parliament, a transitional phase.
The Transition
All these new presidencies are temporary for a transition phase that will take the people from the old "100-year Lebanon" that got tired to a new Lebanon.
The New Lebanon will have "many insides."
The year will be one of pregnancies, births, and divorces. All will divorce all (speaking about politicians and their alliances).
That phase will pass and, as it will, the current old system will begin to change, and will explode from up and down and over each other.

The Current Main Crises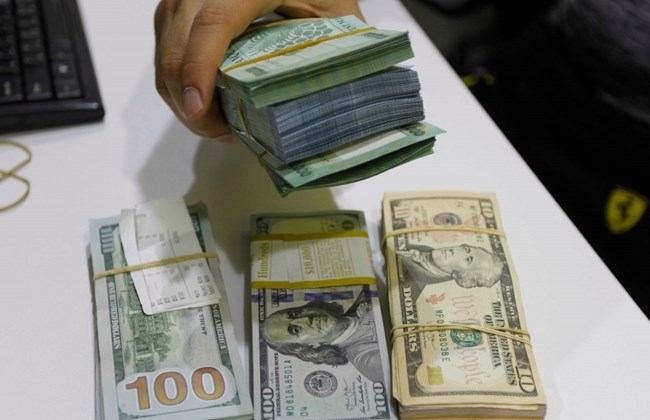 The Lebanese Pound & The Dollar
The majority of the Lebanese people will continue to cry over the currency until the achievements of an adjustment between the Lebanese pound and the dollar, which will be the start of the solution and the exit.
After it was a yo-yo in hand, the dollar will be like a spring under the Lebanese feet in the next phase.
The spring has no ceiling and no limits, but it has a point in which it cannot expand beyond its capability.
Efforts towards a smooth financial deal that won't pass by any white or black market, and won't be impacted by any positions, exchangers, or official edicts.
Money exchangers are seen briddled as well as a major setback for a large number of dollar manipulators.
The Real Estate & The Economy
The stagnancy of real estate won't be long nor deep.
The economy will see the beginning of a transformation and a new start despite the tremors it will face.
The wheels of the economy will turn, and the economy in its agriculture, production/manufacture, and trade will start getting out of its sleep.
The Coronavirus
Hayek still insists that the cure for COVID-19 is simple and silly and is probably unrevealed because the coronavisus has been too linked to conflicts, economy, gains and losses, etc at the global level.
We will hear every day of a new variant and a new model, and a new product, marketing, and trading.
There has been a breach in the program of the universe and it is enlarging and expanding, and new small and foreign bodies have started to come from "another place", whether they would be called viruses or other.
All don't concord with human nature.
The danger about them is that they are not passing but will increase and develop. Humans will enter wars against them to fight them and stop their spread.
Some countries might manage to control them, and some not.
They are like terrifying ghosts hard to fight.
These strange viruses and symptoms will have a cure in two places: Part of it in the scientific labs and part of it in our subconscious mind.
Humans, in his opinion, must start learning how to engage with their subconcious minds, by practicing a strong focus, to be prepared to deal with the coming challenges of the "foreign viruses."
Lebanon is here to stay
Lebanon will survive its current situation.
Lebanon will be dominated by optimism with its environment and people
A wave of optimism will immerse Lebanon and "evilness is picking up itself to gradually leave."
Darkness and negativity are withdrawing
Blessings are returning to homes, and the good is coming.
All Lebanese feeling the heaviness of the enstrangement (immigration) on their chest will return.
The magic of Lebanon will attract back again all who left
There is hope, and it requires working positively. The important is to start.
Politics, Officials, Security, and other
In a severe and shocking mode that seems as punishment, house arrests will be imposed on a number of personalities and officials.
Judicial commando operation and it won't stop at threats.
The drone scenario seen on Iraqi PM Mustafa Al-Kazemi in Iraq will be repeated in Lebanon in different scenes.
There will be more than one official obituary announcements and a national mourning for days.
Despite all his achievements, Ibrahim Kanaan will receive worrying signs.
Incidents with the Chamoun circle. Tracy Chamoun from a battle to another. Camille Chamoun and the PNL expand the adventure/risk.
Religious and public orthodox storms, and the results are sensitive.
Danger is pursuing media figures and TV presenters, from place to place, even inside the studios.
A wave of protest in Khaldeh more violent than any seen before.
Emir Talal Arslan takes a brave yet costly decision.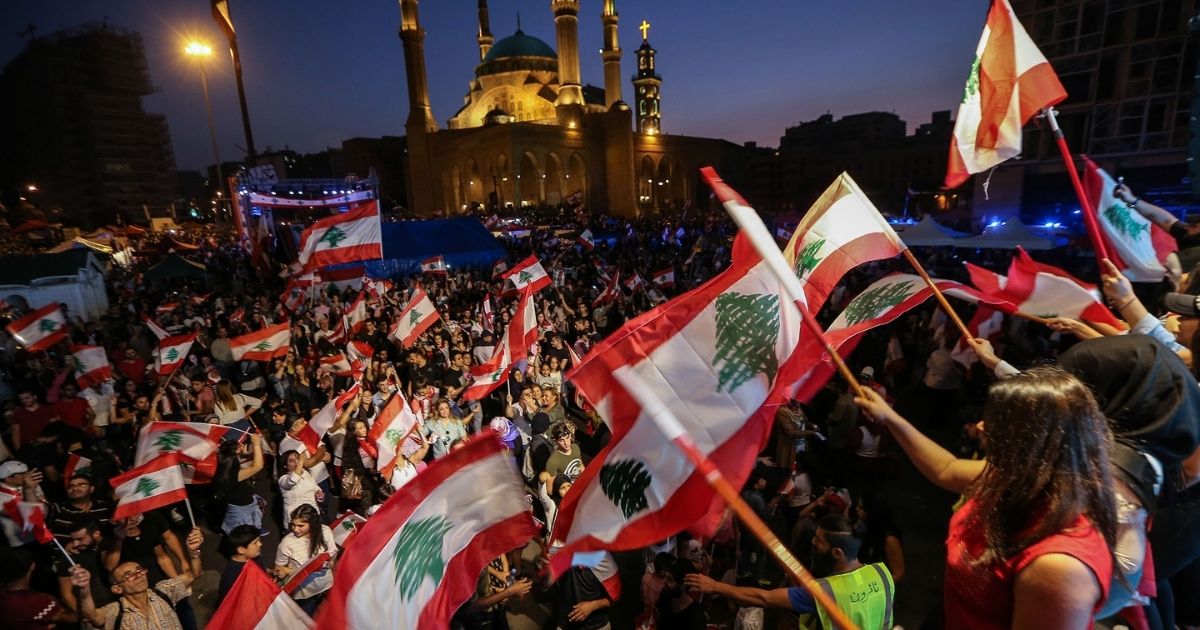 Civil society won't be able to gather and won't be allowed under the motto "divide and conquer." Despite that, it will breach more than one front, impose itself, and score many big points.
Suspicious actions will shake Zahle.
Military presence in Lebanon's sea and maybe also Syria.
What didn't happen yet and will happen, will be seen in Roumieh's prison and other Lebanese prisons.
In an emergency, an urgent memorandum will be issued by the Council of the Maronite Bishops with fateful and historical clauses that shake the public opinion.
A SOS call will be heard from inside the Constitutional Council that will be breached.
Al-Bahaeeyoun, a new name that will spread and expand like Al-Haririeh and Al Aouniyeh and others (politcal followers).
MP Georges Oqais raises the wave, once with consideration and once he raises it more and without consideration.
Clouded atmosphere in the hospital of Rassoul El-Azzam and another time in the Mosque of Rassoul El-Azzam.
Al Madina Theatre explodes a case in the city and the name of Nidal Al Achkar at the front.
Attempts to shield MP Pierre Bou Assi facing rebellion and resistance.
The name of the Saudi Ambassador Walid El Boukhari, and his writings and tweets resound noisely in Lebanon and beyond.
The state, the military, the media, and people at a station in Nahr El Kalb
A long Lebanese not American movie, his hero is Ziad El Rahbani
A hot meal cooking on strong fire and its main component is former PM Fouad Siniora
The beauty in Lebanon didn't finish with (former Miss Universe) Georgina Rizk and the expectations are many.
A catastrophe befalls the circle of a prominent Druze family.
Assaad Herdane enters a new whirpool of danger and reactions.
Father Antoun Tarabay under the spotlight that reaches far.
MP Firass Abiad remains clean despite all the attempts to sink him.
Revenge targets the Ministry of Health
Former and current officials in the Health Ministry are exposed to danger.
A new by activisit Pierre Hashash creates perturbances.
Palestinian Ambassador to Lebanon, Dabbour El Sadara, makes the headlines.
Majida El-Roumi in a new appearance, artistic and something else, and she's pushing forward without worries.
Two explosions in Lebanon that could be in one place or in two different places.
Two decisions and two personalities on a blacklist for elimination, and the decision has been taken, the farewell day is still to be decided.
If not a Monday, a Thursday, this time more than one security incidents in a way that provokes anger.
A known Lebanese figure will be prosecuted outside Lebanon
Israel threatens to use the same method of destruction of Gaza on a Lebanese region.
An extraction operation in Lebanon with the purpose of revenge.
Roles get reversed and the Lebanese woman takes her right over the man in and outside justice.
Two birds hit with one pebble: Roy El Haschem and OTV.
Rise in water in one of Lebanon's region causes destruction.
Fouad Makhzoumi continues "digging the road" forward without hesitation and without fear
Betrayal roams around Tahseen Khayyat in what is related to him
With all the accounts linked to Omar Harfoush, there will remain an account accounted for.
Collisions and security shocks in Tannourine.
Boiling stories around the name and personality of Father Fadi Tabet explode in more than one media stations.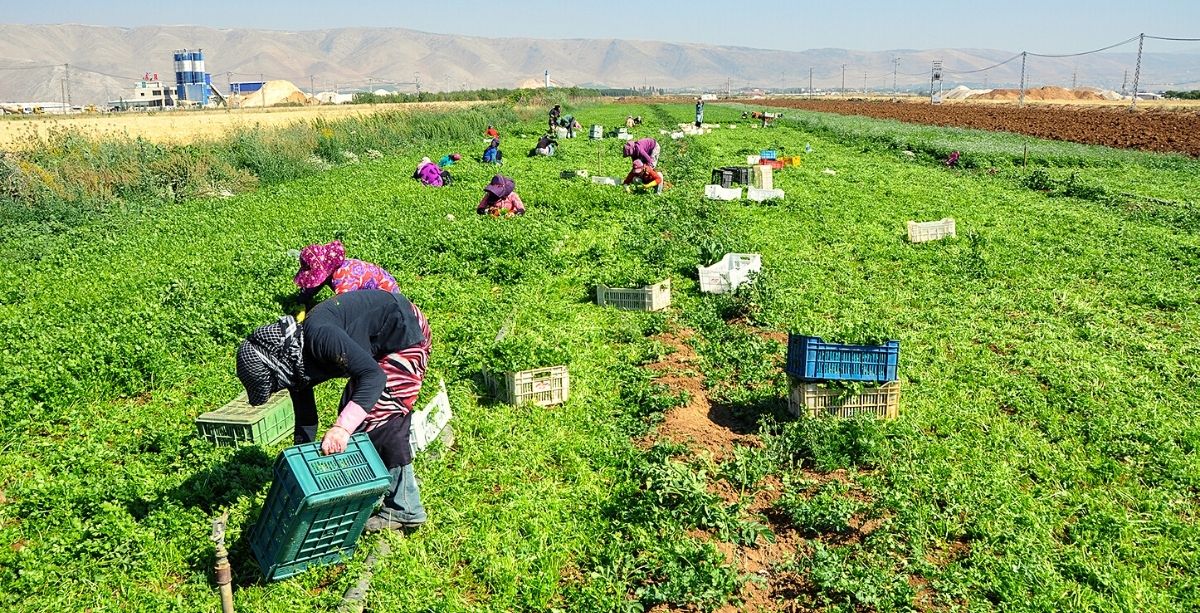 A wide agricultural boom and in the picture the Agriculture Minister Louis Lahoud's hand in the soil and his eyes to the far.
An obscure incident resembling the event that will happen at Saydet Beshouet
Not all the coffins and funeral cars will carry dead bodies.
Revenge operations that are strange in method, cause, components, and geography,
Soon, a Chinese urban, economic and cultural rush in Lebanon that will pave the way to a China Town.
Hard strikes on institutions and entities linked to Nabih Berri.
Beirut Airport Road under the spotlight.
Uprising around the Amnesty Law.
The Lebanese Revolution places more than one stones of base to realize its enormous dreams.
After the "divorce" between Lebanon and Saudi Arabia, a new marriage contract, even if the price is too high.
The Gemayel political family amends the electoral menu, directions, and alliances.
An unnatural death takes away a government figure.
In the statements and stances of Gebran Bassil in the coming phase: a spark between a word and a word, a time bomb between a line and a line, and fire before the last line.
Rima Frangieh steps out of the backstage and into the picture.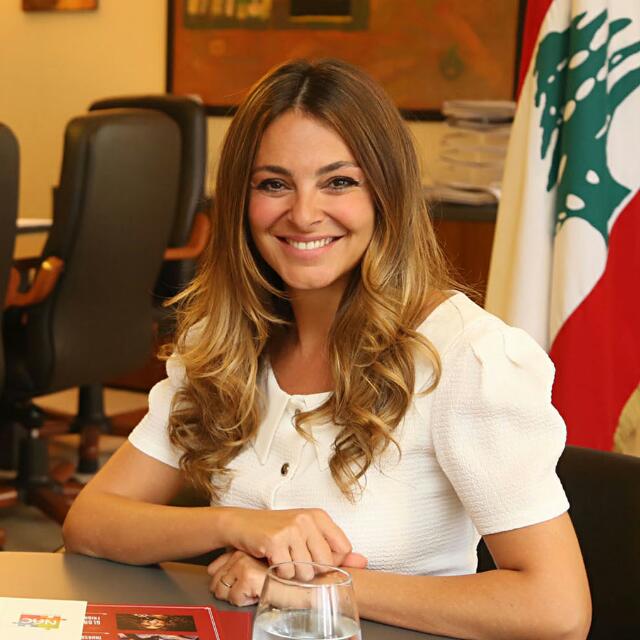 Sidon preoccupied in an incident of a prominent figure.
A series of security developments between Tyre and Sidon continues in form and content.
Some financial and banking personalities and "the devils of the dollars" will be persecuted, kidnapped, and disfigured.
A judge on high seat in the judicial, Ghada Aoun II.
The Lebanese fine art scene, artists and paintings, shines out and witnesses unprecedented demands locally and internationally.
All the media will cover an incident related to Al Akhbar Newspaper
A known personality will use a modest car as camouflage and will be chased and caught.
Charbel Khalil and Bouchra Khalil with be exposed to a similar incident in different times.
A natural and unnatural quake hits Al-Jabal region.
From one of the crossing borders with Syria a solution will cross in, and not just any solution.
A major event awaits the Tachnag party and its officials.
More than one important Armenia heads will be wanted.
An Armenian personality makes rises Lebanon's name abroad and makes the Lebanese proud in Lebanon and in the diaspora.
Verbal and non-verbal messages to stop Mufti Jouzo (from crossing the lines).
A candidate to the parliament disappears unexpectedly.
A bloody act of revenge in the face of a unit of the riot police.
The security at embassies in Lebanon won't remain safe.
An embassy on the sedition lookout.
Shock in Deir Ammar
The family of Lokman Slim gets preoccupied with surprises related to Lokman and others.
Iranian tracking, community and diplomats, with the purpose of retaliation.
A TV interview witnesses a story that crosses all boundaries.
The voice of Salim Jraissati echoes between two files and two locations/positions.
Armed attacks, assassinations, and explosions in Tripoli.
A security siege around a security department.
The day of Salim Slem's exile won't pass peacefully.
The tribute of all tributes and an icon on the chest of the iconic Fairouz.
In a strange picture, the photo of Saint Charbel appears in a place unexpected to all.
Alarming scene at Lebanon's rally and race disturbs the competition.
Between Jiyeh and Dammour and their sea, an amazing sight moving in more than a picture and a picture.
An event linked to the Palestinians in Lebanon burns down places, removes heads, and attains known Palestinian figures and even Lebanese.
Quick changes on Tobacco Control
A new walking destination in front of Chamel Roukoz
MP Alain Aoun resists some storms and take in some arrows, even if meant for someone else.
Randa Berri under the media spotlight.
The time of tires burning is not over.
A fierce attack on a place serving food and drinks.
Eyes would open in awe and astonishment at what would happen in Ain El-Mreissah and its extension.
Sheikh Kabalan, head of the Supreme Islamic Shia Council, takes action, and causes actions, and worries and preoccupies people.
Surprises and astonishment at the news of the mummification of a big personality.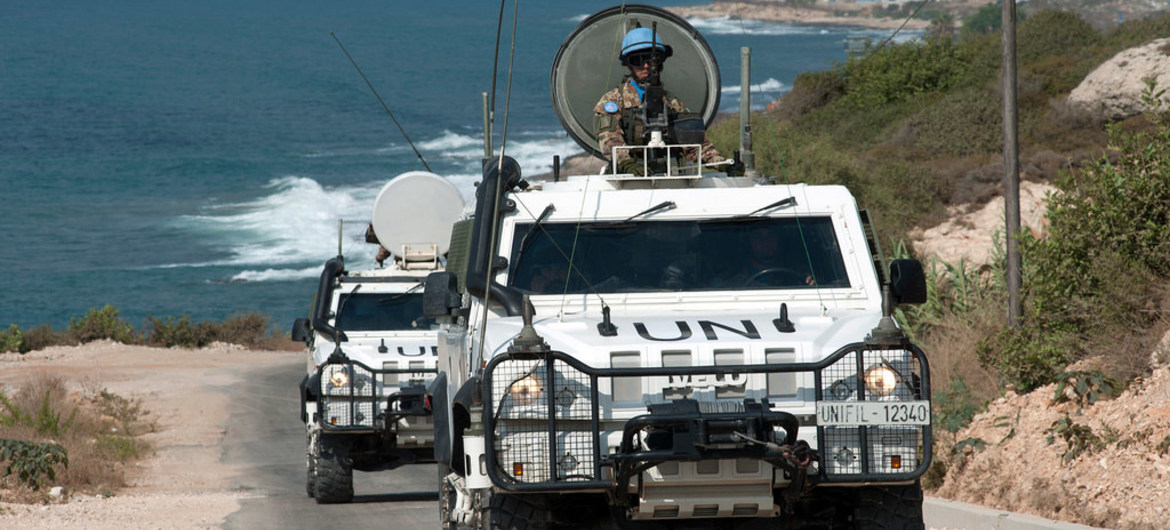 Security breach on the UNIFIL in south Lebanon.
A new gun silencer in its way to execute a big assassination, and its echo reaches far.
At a certain intersection, the relationship between the Amal Movement and Hezbollah shakes with impacting consequences.
Certain occurrences will bring back to memories the Black Saturday.
Marcel Ghanem and his brother George and the TV program Sar El'waet counter attempts.
Jerry Maher spreads his network with steps full of caution.
Interior Minister Bassam Mawlawi finds himself compelled to tweet out of his network and his name floats in the Arab World air, as he disregards the warning.
Conflicts at night in a restaurant in Antelias and spreading a little further.
Weam Wahab tries to increase his share and gets more. One of his roads want be passable.
Adventures take Faisal Karame to another position.
Michel Moawad takes a few steps and puts his hand on the first goal despite the danger.
Sami Gemayel, a voice screaming in the desert but makes a difference.
Questions will increase over the Future Movement and the future of Moustafa Allouch.
Neemat Frem scores more than a goal in his field and one of his territories is without immunity and without fences.
With cunning and cleverness, Major General Abbas Ibrahim tries to prevent a file from exploding. He enters in a new agreement that is different in form and consequences, and a new horizon is drawn for him.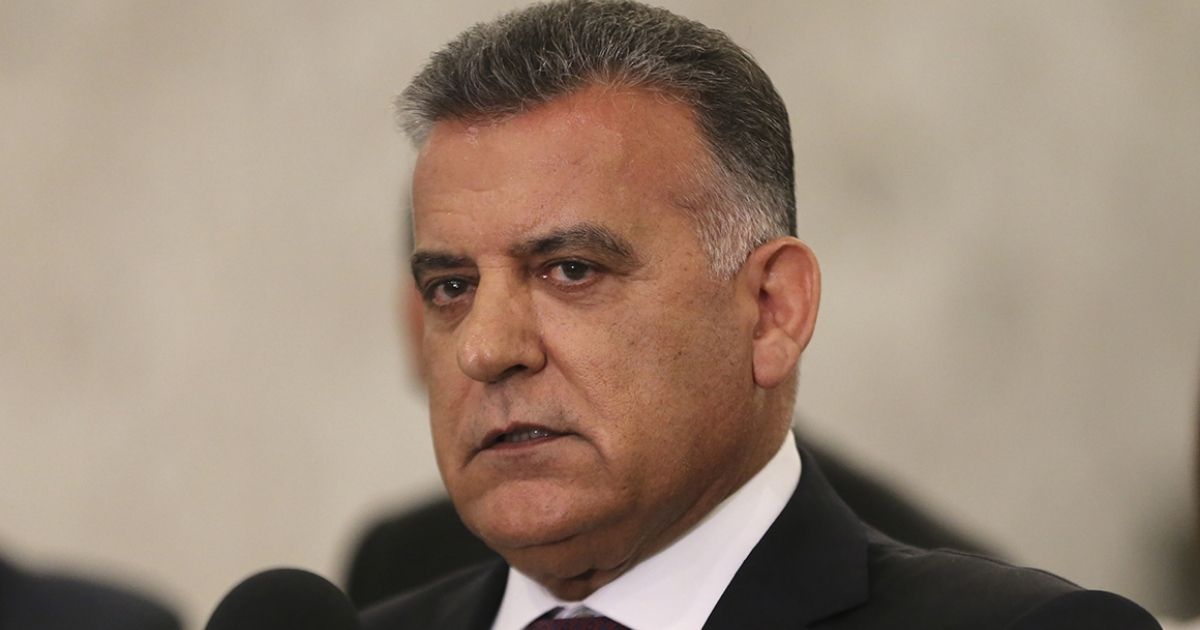 Ali Hassan Khalil will be a Troy Horse at time and an Othman Shirt at another time.
The trap of all traps is set in the sanctity of the Beirut Airport.
Warning alarms, emergency, and mystery in the sky of Beirut Airport.
A large investigation of high level will be opened to know the truth about a horrifying event of a plane linked to Beirut Airport.
Resounding noise over the smuggling of personalities in a plane in two directions.
The Mufti of the Republic Abdellatif Derian takes several stands, each harsher than the other, and a state of terror in Dar El Fatwah
Elie Mahfoud insists on continuing his attacks without taking into consideration the Fifth Column (clandestine group).
In a moment of strength and enthusiasm, Toni Frangie makes an unusual and astonishing entrance.
A visit that doesn't resemble any visit at the Al-Joumblatt.
A new nickname for Walid Jumblatt
Taymour Joumblatt: internal scenario that is radical and harsh, and an encounter with danger.
Walid Joumblat gets fed up, challenges the risks, ignores everybody, and jumps on everyone.
Electoral stations and machine of a candidate for a deputy seat are targets of retaliation.
One of the explosions in Lebanon in the past will be repeated.
Suddenly, the name of Bahaa Hariri explodes a surprise about Lebanon and on Lebanon's soil.
One of the major headlines for the next phase is the name of Bishop Elias Aoude. He takes unprecedented steps and attracts a large mass around him.
Human and animal exodus from one of the northern regions.
The army will be the patron of change.
The Lebanese Army witnesses major changes in its structure and mission.
A vital organ of the Lebanese Army needs support.
In one occasion, the Lebanese Army refuses to obey.
Movements and efforts within the Lebanese Army.
Reactions compelled some big military personnel to leave the army.
A new leadership face stands out among the military and gains popularity.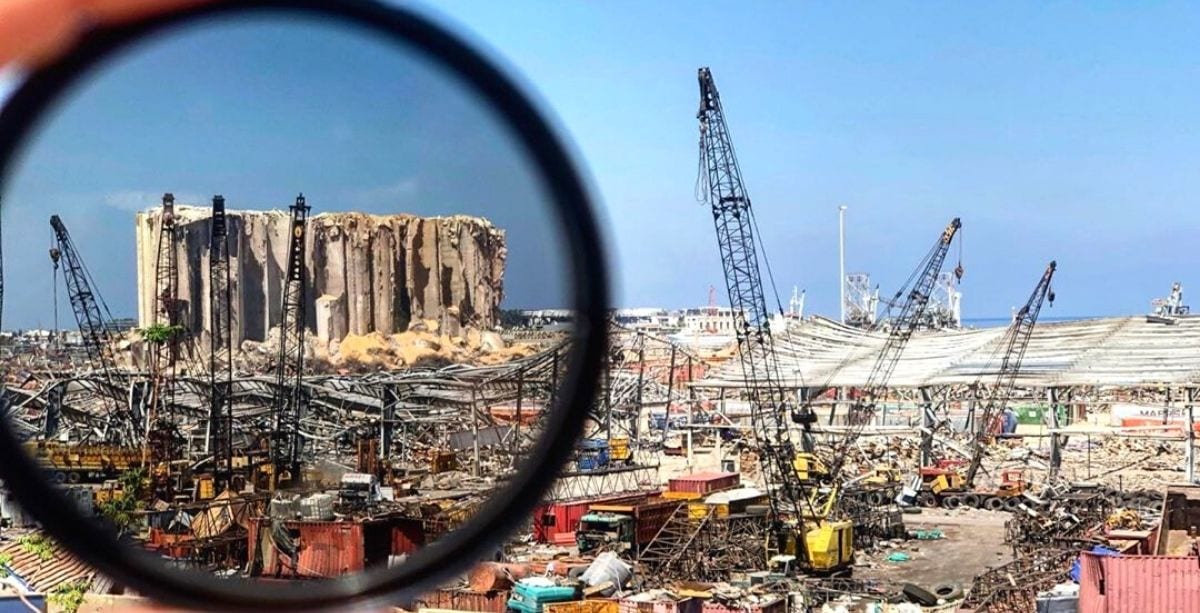 Beirut Blast Investigation: The presumptive decision makes a hundred flips before it flips all the expectations over.
All (electoral) lists will have the name of General Joseph Aoun, except one.
General Joseph Aoun will be the one who doesn't bet but he will be betted on.
Samir Geagea's initial mission is still in its debut.
The election wave of the Lebanese Forces (LF) is a high wave that resembles the little sister of the Tsunami.
Former PM Saad Hariri uses the politic of shock to reinstate his name as "The Sheikh Saad El Hariri." He wakes up from his whirlpool and plays a very dangerous game.
Several common characteristics between Al Qassimi and PM Mikati will be stand out.
Visits of high level by FPM to Syria, publicly announced yet shielding secrets.
Gebran Bassil schemes and engineers to counter all expectations on alliances, outcomes, and positions, and security risks on him continues to increase.
Farid Haykal El Khazen will fiercely face surprises, and one of these battles he will undertake it on behalf of someone else.
Riad Salameh appears in more than one picture, and each picture in diffirent color and frame.
More than one act of betrayal between the governor and the thieves, between the banks and the governor, and between the governor and the rulers.
Riad Salameh between resigning and laying off shakes off the higher command and confuses it.
Sleiman Franjieh in three intersections and 2 stations. In one, he's standing in unprecedented luck; good luck for the country but not so good for him. In another intersection, he encounters a problem and will find a solution. In the 3rd intersection, he encounters Hassan Nasrallah face to face.
Dr. Samir Geagea will draw a "hellish" plan of rescue under the slogan "Cure me with what is the disease."
Even if PM Mikati and the Shiite duo takes the 3rd dose, the immunity remains weak between him and them.
PM Mikati adopts the methodology of "soft coup d'etat" in the government and outside it, and the softness doesn't impede the danger.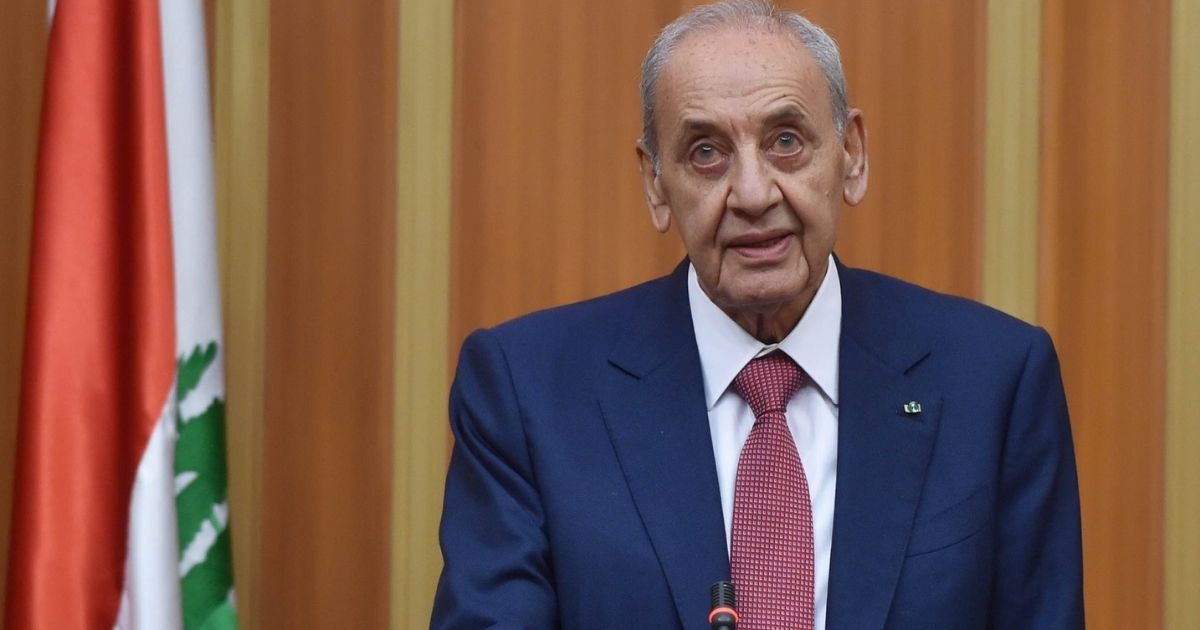 Nabih Berri bears a severe political regime and tries to break it at all costs and whatever the cost.
Nabih Berri will issue predictions and many of them will come true and shock.
The stairs of Bkerki under the spotlight. A scheme against Bkerki, its residents and its public, in more than one method. Hayek urges here for action to overthrow the scheme before it's too late.
In a day, the Patriarch won't be a patriarch nor a cardinal. He gets out of his (religious) robe to be a totally different man.
Only the Patriarch's health will force him to take a step back.
The Patriarch launches himself in a project of solution and pushes with it on the big officials without caring about reactions.
More than one sign and question marks hover over the Patriarchate.
A semblance of revolt among religious men. The battle this time has at its center a religious personality. – No particular religion was named.
Patriarch Al Rahi receives the visit of all visits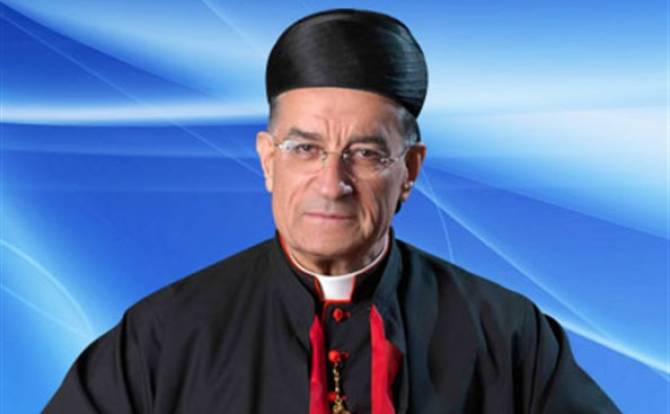 Judge Tareq Bitar's name won't vanish after the Beirut Port file.
Despite all the threats to get rid of him, Judge Bitar will hand over his investigation file, which will have half the truth and the key to the other half.
In a retroactive effect, a siege of danger surrounds Judge Bitar and people around him.
In a mysterious way, a document appears to avoid 100 pages of the investigation file and show a side of the truth of who exploded the port.
The enigmas of the Beirut Blast will be decoded from the air, the water, and from under the water.
In the name of all the victims, the Beirut Fire Brigade Unit will explode amazement and talents to immortalize that story.
For once in Lebanon, the blood of the victims won't be gratis.
A grid in front of William Noun's face.
The heads of Riad Salameh and Judge Bitar on public auction whatever the price.
Hezbollah
Hezbollah will appear in Lebanon and the region with a calendar/agenda of transformations that will draw the start of a new methodology.
New blood in Hezbollah and Hassan Nassrallah between absent and absenteeism, between vacuum and emptying; a minutious strategic tactic.
In an instant, MP Hassan Fadllah is the firing spark.
Hassan Nasrallah will be seen in events and historical meetings with controversial figures and locations.
At a time, Hezbollah abandons the spectacle of self-restraint and shows unexpected scenes.
A major target of Hezbollah will be hit, and this time, without warning and threats, Nassrallah will surprise many. As a consequence of his boldness, Sheikh Nabil El Qaouk will be hit.
A picture of someone who looks exactly the same as Hassan Nasrallah will appear.
Sadness at Al-Manar TV.
Bombing of Hezbollah warehouses and tunnels.
Attempts of elimination and assassination moving between heads linked to the party.
The Tayyouneh victims won't remain orphans.
Michel Aoun
In front of Michel Aoun, a baptism of fire.
All through and after he leaves the presidency, Aoun will unleash negative campaigns on his enemies and his allies, on the Lebanese Forces (LF) as well as on Hezbollah and Nabih Berri.
Related:
Michel Hayek's 2022 Predictions For The Middle East