Yesterday, shortly after Prime Minister Najib Mikati submitted to President Aoun his proposed government formation, the draft was leaked to media outlets.
Both sides accused each other of leaking the proposed formation, which led to an exchange of statements between Mikati and President Aoun's advisors.
The first statement was publicized by Mikati's advisor Fares Gemayel who said that "what happened was shameful and the message is received."
As a result, one of Aoun's advisors, Antoine Constantine, replied with a tweet saying Mikati was "acting smart only to look more foolish."
This triggered a response from Mikati's media office that claimed that Aoun's team, who denied leaking the government formation, tried to frame it on Prime Minister Najib Mikati.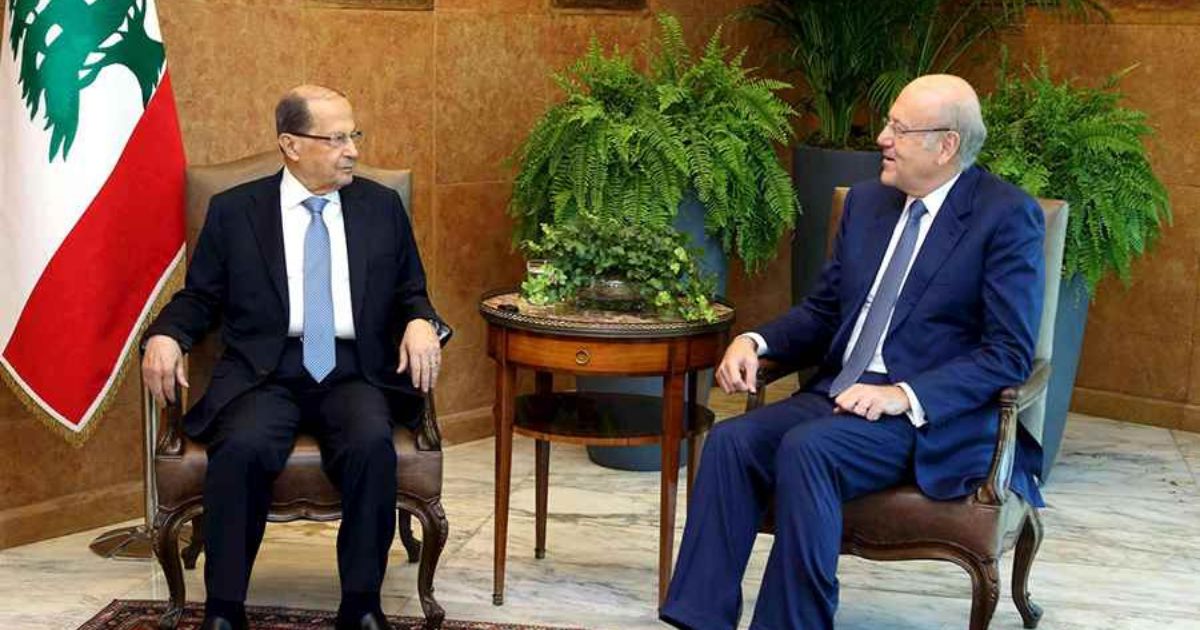 Mikati's statement added that the name of the person who leaked the formation was known and "documented with facts and evidence."
According to the leaked images, Mikati did not change more than 5 names out of 24 from the previous government.
Energy minister Walid Fayyad (FPM) was replaced with Walid Sinno (Mikati-backed), while the Ministry of Economy was given to the current Minister of Industry George Boshkian (Tashnag).
Moreover, Yassine Jaber (Amal Movement) was proposed as Minister of Finance instead of Youssef Khalil, and the Ministry of the Displaced went from Issam Sharafeddine (Talal Arslan-backed) to Sagih Attieh.
Finally, Walid Assaf was assigned to the Ministry of Industry. Sources assure that President Aoun will reject this formation, which likely means a prolonged back and forth war of statements.