Milad Abou Malhab, born in Qabb Elias, West Beqaa had dropped out of the military academy to study informatics and then theology.
Abou Malhab was arrested in 2014 when he came down to Riad Al-Solh almost naked with a piece of paper hanging from his neck, on which he wrote three sentences: "Am I a human?", "Am I Lebanese?", and "I am dumb".
Abou Malhab presented himself as a candidate for the Maronite seat in the Zahle district during the parliamentary elections this year.
He attended the General Directorate of Political Affairs and Refugees in the Ministry of Interior and submitted his application for candidacy.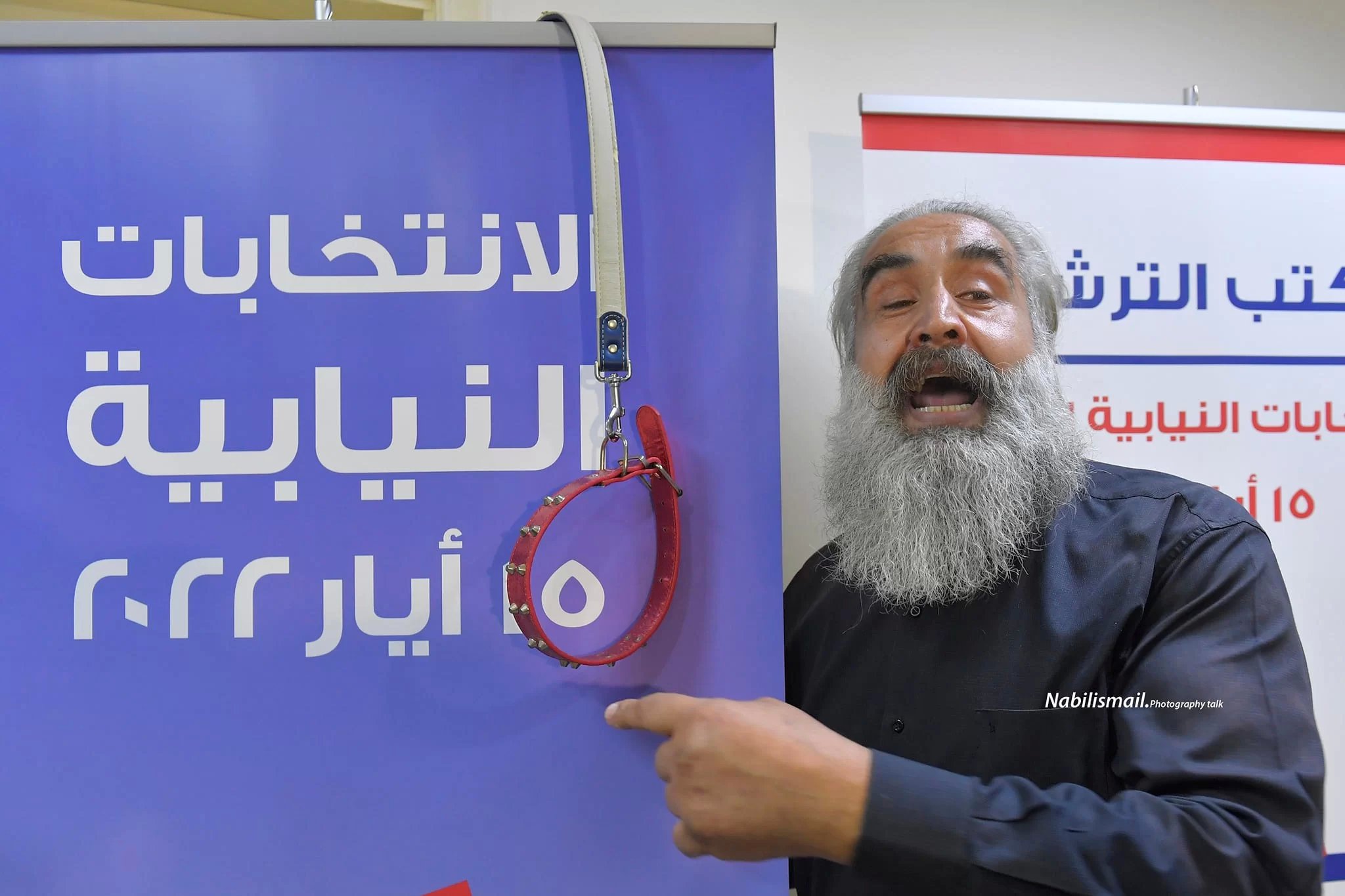 According to what was published by the photographer Nabil Ismail, the candidate announced that he was unable to join any list in Zahle, attacking the candidates, especially those who call themselves the candidates of the revolution, accusing them of working for embassies.
Abou Malhab didn't stop at the parliamentary elections. He recently announced his candidacy for the presidential elections calling the MPs to "remove the "halter" from around their necks."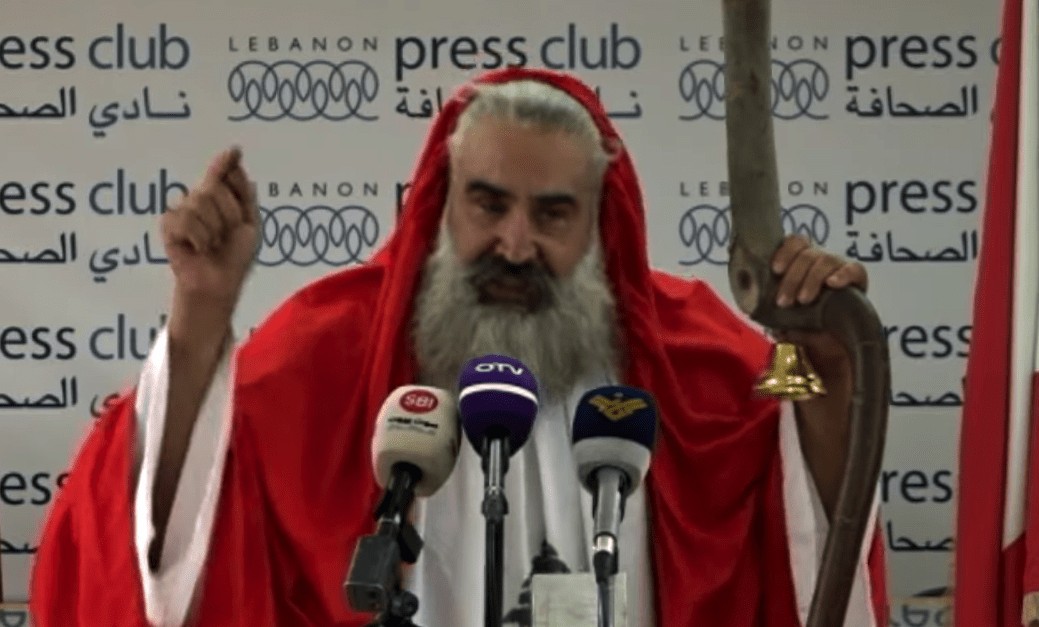 He was seen arriving at the parliament to attend yesterday's election session wearing the Lebanese flag and holding his famous cane.
Related: Salim Edde Got 11 Votes In The Presidential Election Session, Here's What We Know About Him