Reportedly, State Commissioner to Lebanese military court Judge Fadi Akiki charged the head of the Lebanese Forces (LF) party, Samir Geagea, over the deadly clashes in Tayyouneh of October 2021.
Local media stated that this move could ignite political tension between the LF and the Iran-backed party Hezbollah before the May 15 parliamentary elections.
On Thursday, Judge Fadi Akiki told local media that he had charged Geagea on March 22, based on new evidence relating to the Tayouneh clashes.
According to a statement by the LF released on Thursday, the party deemed these practices a "systematic destruction of the judiciary and justice in Lebanon" carried out by some judges, particularly Hezbollah-affiliated ones, to punish their political opponents.
On October 14th, 2021, Amal Movement and Hezbollah initiated a protest again against judge Tarek Bitar for issuing an arrest warrant against Ali Hassan Khalil over the Beirut Blast investigation.
Their protest turned into armed clashes in the residential area of Tayyouneh.
Heavy weapons like RPGs were used by the said protesters as well as other weapons while children were at school, residents were scrambling to take shelter, and parents were trying to extract their children amid the fierce clashes.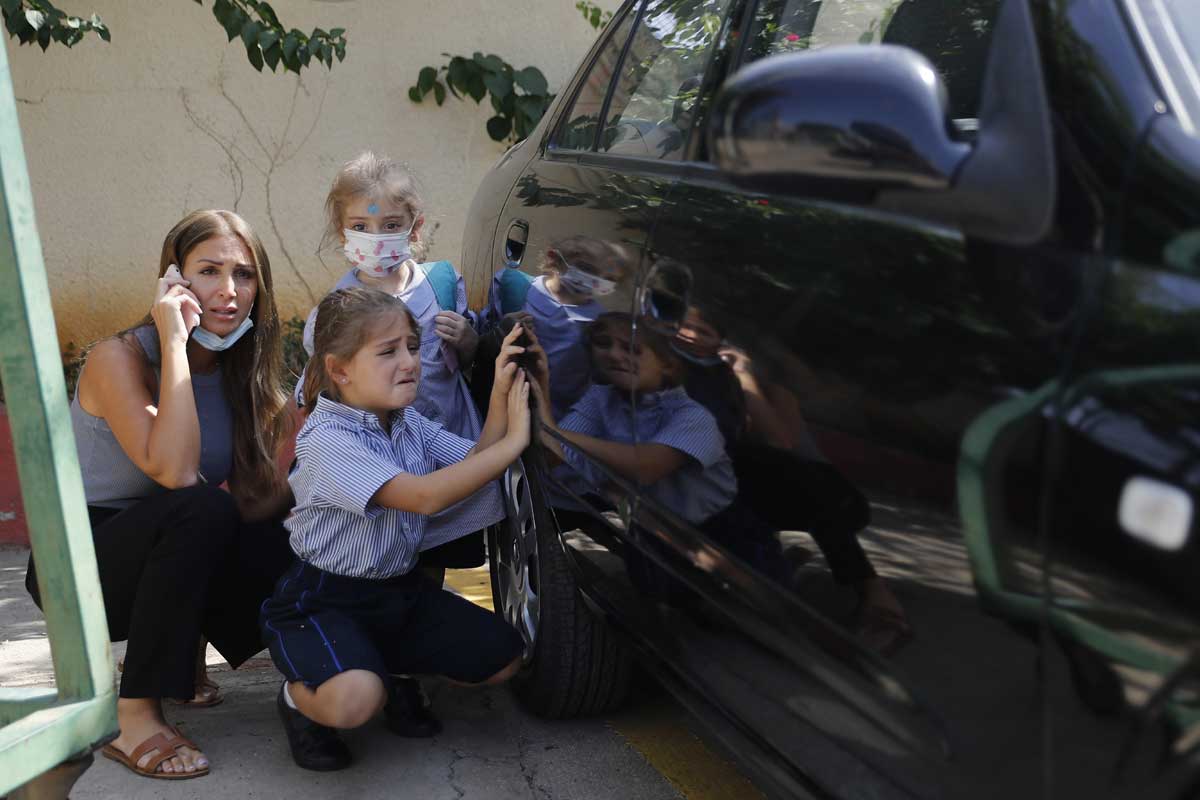 Seven partisans of Hezbollah and Amal were killed before the Lebanese Army managed to intervene and stop the clashes.
Hassan Nasrallah, Hezbollah leader, blamed the Lebanese Forces party for the clashes in a televised speech. Amal Movement blamed Judge Bitar, accusing him of "igniting the wicks of tension" in the country, and called for his removal, which was initially the claimed purpose of the protest.
Right after the event, Judge Fadi Akiki, the State Commissioner to the Lebanese Military court, charged 68 people, including LF members, an LF official, 2 members of Amal, a Lebanese Army soldier, and some residents of Ain El-Remmaneh.
Judge Tarek Bitar has been under continuous pressure from politicians attempting to stop him from questioning them or questioning officials belonging to their parties.
The protest that escalated into what came to be known as the Tayyouneh clashes was one of these attempts to remove Judge Bitar and stop him from investigating.