There has been a lot of panic in the news lately especially for those who have been keeping up this past week as Lebanon announced its first case of Coronavirus, which has since risen to 13 confirmed cases as of date.
In light of this crisis, the Minister of Information Manal Abdel Samad held a meeting with the news directors of several Lebanese channels, which are LBC, MTV, NBN, OTV, and Al-Manar.
In this meeting, she began to speak about the role of the ministry of information which is to regulate and develop the media sector. She then spoke about her plan to organize and regulate the news.
She said: "Therefore, we have assigned the National News Agency as the main source, so that credibility should be the goal," further adding that fake news is a worldwide problem and that credibility and transparency are crucial.
She emphasized that "the most important thing when it comes to the transmission of news is accuracy and not speed."
She added that the Ministry of Information is "preparing a plan to regulate news and monitor the fake ones."
Abdel Samad spoke of her intentions to update media laws and organize the Ministry of Information.
She also highlighted the necessity of broadcasting daily documentaries to raise awareness of coronavirus alongside news on the disease.
There has been a lot of false news and assumptions floating around about the Coronavirus.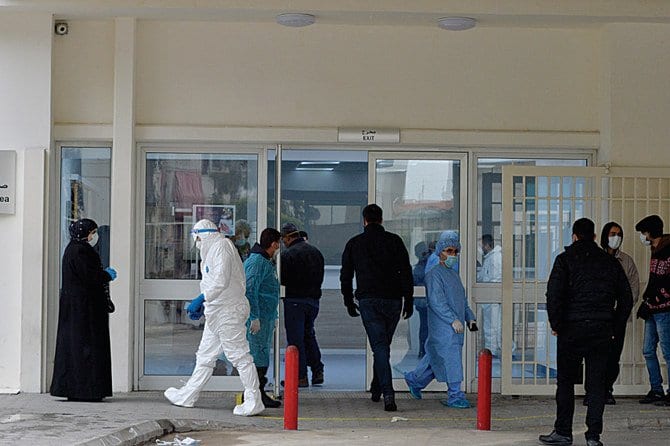 The Health Ministry has announced that it is taking measures to stop the rumors and their fabrications, firmly stating that legal actions will be taken against those who broadcast and publish rumors.
One particularly dangerous myth is the belief that the blue face masks that have been the fashion trend in Lebanon lately will help protect from the Coronavirus when it's actually useless against the virus.
Tackling myths like these and raising awareness towards taking certain precautions, like practicing basic hygiene, is very important in the fight against Coronavirus.
We have a dedicated coronavirus section where you can find the latest news/updates about the pandemic in Lebanon, inform yourself with WHO-verified resources, and track the number of cases in Lebanon in real-time. Click here.