Lebanese women are known for their beauty and close attention to aesthetics, whether in their homes or their physical appearances.
Studies show that our Phoenician foremothers were no different. They were known around the Phoenicia Sea and all the way to Egypt for their beauty, education, intellect, and elegance, according to Ildefonse Sarkis in his book Le Liban, So Role Civilizateur.
The legacy has certainly continued.
It is no surprise, then, that Lebanon's official beauty pageant Miss Lebanon has crowned some stunning women, who have also succeeded in their careers and/or endeavored to make a difference.
Let's take a look at some of these Lebanese women who have represented the beauty and elegance of their country and peers, from the very first Miss Lebanon in 1930 all the way to today.
Leila Zoghbi (1930)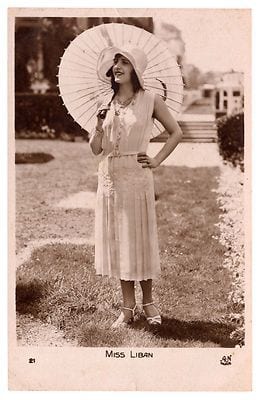 The very first Miss Lebanon!
When Leila Zoghbi won the title, life in Lebanon was very different: the country was still under the French mandate, and the pageant was not televised so her image was spread through newspapers and pin buttons.
Nouhad El-Cabbabe (1962)
A stunning beauty, Nouhad El-Cabbabe was crowned Miss Lebanon in 1965 and went on to be selected among the top 15 finalists at Miss Universe,
Sonia Fares (1967)
The gorgeous Sonia Fares would go on to study fashion in London and settle in Paris, where she is now a fashion designer.
Georgina Rizk (1971)
Of course, the famous Georgina Rizk. This stunner and Lebanese icon is the first and only Lebanese to ever win Miss Universe. She captured the world's attention and to this day holds Lebanon's heart.
Marcelle Herro (1972)
A year after Georgina's big win, Marcelle Herro won the title of Miss Lebanon and would go on to be placed among the top 12 finalists at Miss Universe 1973.
Sylvia Ohannessian (1973)
Continuing Lebanon's streak, Silvia Ohannessian would place top 15 at Miss World only a year after Marcelle Herro placed and 2 years after Georgina Rizk won.
Nicole Bardawil (1992)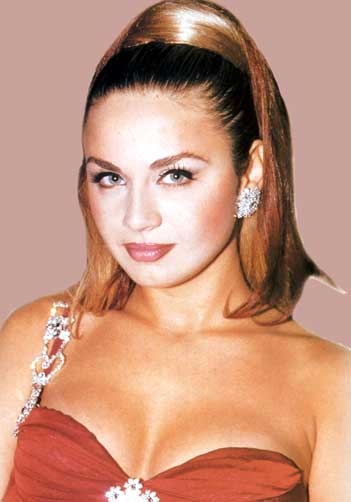 Stunning Nicole would go on to feature in over 300 commercials, several movies, and host an Egyptian talk show. She also founded her own haute couture line.
She currently serves as the secretary of the NDU Alumni Association and works in investments and real estate.
Joelle Behlock (1997)
The belle Joelle placed top 10 at Miss World, tantalizingly close to the big prize. She is now a fashion designer.
Clemence Achkar (1998)
Clemence won 2nd runner up for best national costume at Miss Universe. She has a passion for music and is a singer, and is also currently working on the production of a social program drawing on her education in sociology.
She has stated that the best thing the title of Miss Lebanon afforded her was the opportunity to represent charities and get involved with humanitarian work.
She is currently an ambassador for the Global Smile Foundation MENA and has previously worked with social and environmental charities.
Sandra Rizk (2000)
This Lebanese beauty who won the crown 20 years ago has gone on to found and launch her own designer handbag line, Sandra Rizk Bag, and also works as an actress and presenter.
Christina Sawaya (2001)
One of the most celebrated among the Miss Lebanon winners, Sawaya was crowned Miss International 2002. She also famously refused to compete with Miss Israel in the Miss Universe competition and dropped out.
Today she works as an actress and presenter as well as being in the field of media relations and PR. She has also continued the humanitarian work she started when she was Miss Lebanon, most notably with Beytuna, a charity for the elder.
Bethany Kehdy (2002)
Today a world-famous Chef and author who has been featured in Forbes and CNN Travel, Bethany was a 2001 first-runner up. She became the holder of Miss Lebanon 2002's title by default since the country's political instability impeded the event to take place.
Our Miss Lebanon 2002 is an American-born, currently based in England with her husband. She's the author of The Jewelled Kitchen and the founder of Taste of Lebanon.
Marie-Jose Hnein (2003)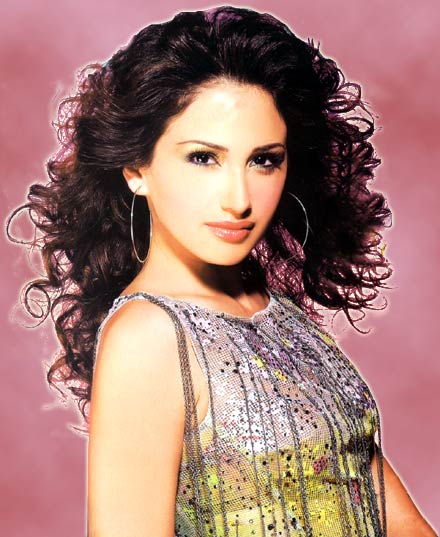 Marie-Josee first dipped her toes into the pageant world when she won the "Elite Model Look" award at 15 years old, and she would go on to win Miss Lebanon in 2003.
She currently works as an art advisor subsequent to receiving a master's degree in History of Art, Style, and Design from London.
She founded Live2share in 2010, an NGO that thrives to provide the vulnerable with basic human needs.
Nadine Nassib Njeim (2004)
Nadine is now one of the region's most famous actresses and celebrities. She has starred in shows like Ajyal and Tareeq, graced the covers of magazines like GQ Middle East, and boasts 11 million followers on Instagram alone!
She also is active in humanitarian work, and recently teamed with the NGO Save the Children and the luxury brand Bulgari for their joint campaign.
Nadine Wilson Njeim (2007)
Beautiful Nadine became an actress after passing on the title. She starred in various TV series, such Ghazlel Baneit, as well as being the Arabic voice-acting role of Lara Croft video game Tomb Raider (2013), and of Shadow of the Tomb Raider (2018).
Njeim is also incredibly innovative. She founded the digital marketing and web development company Microbits. She runs Designer 24, an online luxury fashion rental site.
Yara Khoury Michael (2011)
Miss Lebanon 2011 is currently an event planner and project manager, having graduated with a B.A. in Radio, TV, and Film.
She has been involved with children's charities since high school. She stated that being given the title of Miss Lebanon has allowed her to dive into humanitarian work on a broader level.
Rina Chibany (2012)
The first twin to win Miss Lebanon, Rina competed against her own sister Romy in 2012. Hilariously, Romy ended up winning 1st runner up, and the sisters swept the first 2 places.
Rina now works as an interior architect and gives workshops, as well as booking modeling shoots alongside her sister.
Sally Greige (2014)
The stunning Sally is accomplished outside of the beauty world. She is a civil engineer and also currently hosts a segment for The Insider Arabia.
She has described fighting for women's rights in the region and beyond, a key point of her campaign as Miss Lebanon, as her main cause.
Valeria Abou Chacra (2015)
The beautiful Valeria placed top 5 in Miss World and has gone on to be a famous influencer and presenter.
She hosted Project Runway Middle East and is the founder of Just Care NGO for patients affected by Traumatic Brain Injury (TBI). Valeria has 1.2 million followers on Instagram alone!
Sandy Tabet (2016)
Crowned Miss Lebanon four years ago, the beautiful Sandy has done her title justice through consistent engagements with charities and NGOs, such as the Autism Awareness Association.
She founded and currently runs a jewelry brand, Sandy Tabet Jewellery.
Maya Reaidy (2018 to present)
As Miss Lebanon was canceled due to protests in 2019, the 2018 Miss Lebanon winner Maya Reaidy still holds the crown today in 2020. The stunner is a pharmacist and posts beautiful photos detailing her life on Instagram.