Michele Morrone swooned the world with his role in the Polish movie 365 Days. The movie actually succeeded to compete with Fifty Shades of Grey and landed on Netflix's Top Ten list.
So when the handsome, internationally famous Italian actor goes on speaking Lebanese in a TV Interview, the video-post storms through Twitter Lebanon with the Lebanese fans cheering up.
"HE SPEAKS LEBANESEEE," a Twitter user captioned her post of the video. And that was enough for the Lebanese fans to fall all over with exciting comments.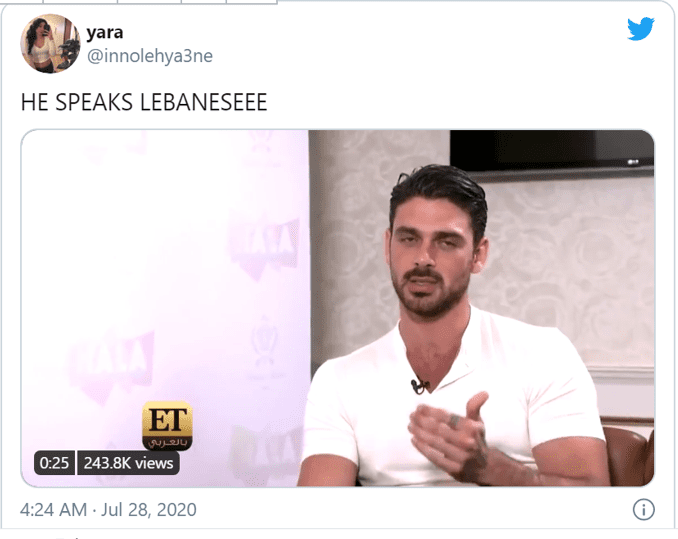 "I'm in luv," commented a Twitter user in response.
"Tele3 kmn byahke lebnene," another commented, as if it was an added plus that he speaks Lebanese (maybe it is?).
Actually someone declared in response that "he's perfect. Wahyet shou."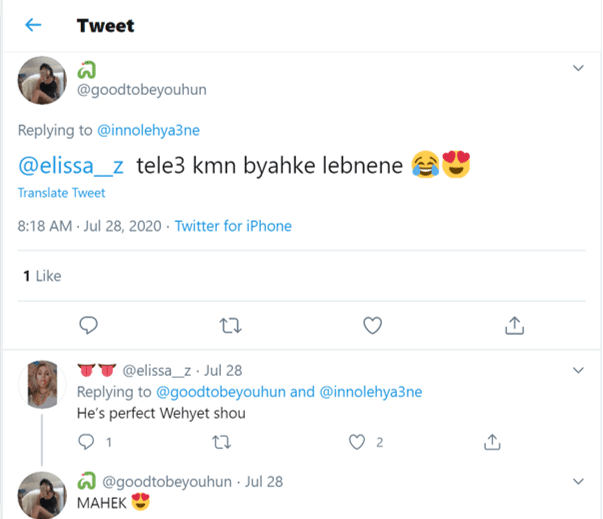 And sure do, Morrone somehow became even more attractive in the eyes of the Lebanese female fans:

And also his female fans in the Arab region, swooning over.


So who is Michele Morrone? And how did he come to speak Lebanese?
The Italian singer, actor, and model has left a stamp in Italian filmography with his roles in Sirene, El Juicio (The Process), Come un Delfino, and Squad 6.
However, his life changed ever since the release of 365 Days, which brought him to international fame, despite the controversy of the erotic theme of the movie.
Before his successful role in that film, Michele Morrone was actually married to a Lebanese woman, Rouba Saadeh, as he said it in the interview, and they have 2 kids together.
The couple went through a rough patch that led to their divorce. Rouba, a fashion designer, now lives in Lebanon with their kids and works for the top-notch designer Elie Saab.
With Morrone reaching fame, his past life came under the spotlight and so did his connection with Lebanon.
However, it's the recent ET Arabia interview post circulating Twitter that has made the Lebanese fans "feel the connection" – quite warmly, one must say – for his familiarity with their language.
In the interview, Morrone credited his former wife for his Lebanese dialect. In fact, when asked how he is, Morrone instantly answered, "El-hamdillah, merci kteer." (Can't be more Lebanese than that, can it?)
He also made it a point to say that he speaks Arabic "but the Lebanese."
Sure do, his daring role in the 365 Days' movie don't make him popular with some who considered it a disgrace, and they did not shun away from expressing it on Twitter.
It remains that we certainly love international artists appreciating our culture to the point of acquiring the spoken language… in its multilingual form.
"Merci ktiir."