Lebanese are known for their ability to excel in multiple fields ranging from entrepreneurship to architecture.
Literature is certainly no exception. Lebanon has produced a great number of world-famous, immensely talented, and distinctive voices in writing, poetry, and journalism.
Below are 12 examples among many of the Lebanese prodigies who have helped influence the course of literature in the Middle East and beyond.
#1 Gibran Khalil Gibran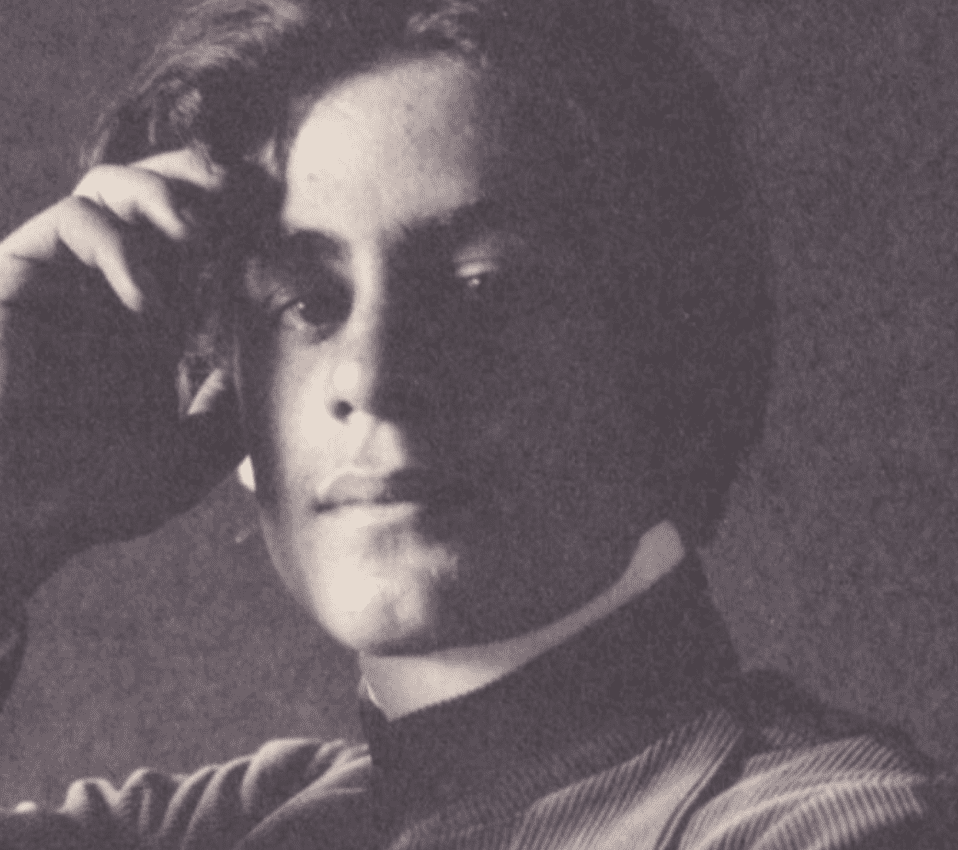 Revered worldwide, Gibran Khalil Gibran is a renowned Lebanese poet, writer, and philosopher. His quotes are among the most referred to and shared virally in the world.
His most famous book, The Prophet, has been in print for almost a century and has been translated into at least 50 languages.
Other famous works include Broken Wings, The Madman, and Sand and Foam.
#2 May Ziade
Credited as one of (if not the first) feminist voices to appear in the Middle East's literary scene, May Ziade was a famed Lebanese writer and poet.
A pioneer in her own right, Ziade broke many glass ceilings in gaining recognition for her work in an 18th-century literary scene almost completely dominated by men.
Famous works of hers include Humiliation and Rumors, Equality, and Platters of Crumbs.
#3 Mikhael Naimy
Mikhael Naimy was an esteemed philosopher, writer, and poet from Baskinta, Lebanon.
Best known for his work concerning spiritual matters, Naimy is widely recognized as one of the most influential Lebanese writers of contemporary literature.
Naimy lived in the United States for a significant amount of his life, where he started his literary career. Along with his friend Khalil Gibran, he helped to reform the New York Pen League in the 1920s. he retired back to Beirut before his passing away.
Famous works include The Book of Mirdad, Memories of a Vagrant Soul, and the biography Khalil Gibran.
#4 Emily Nasrallah
Emily Nasrallah was an acclaimed Lebanese writer and women's rights activist.
Her debut novel Birds of September is considered by many a modern instant classic and is taught in many schools.
Prior to her passing away, Emily received the prestigious Goethe Medal in 2017.
Other famous works of hers include A House Not Her Own: Stories from Beirut and Flight Against Time.
#5 Said Akl
Said Akl was an acclaimed Lebanese poet, playwright, lyricist, and linguist.
He was a fierce Lebanese nationalist who insisted on preserving Lebanese identity and independence within the pan-Arab world.
He is most famous for helping to put the spoken Lebanese into written words using the Latin alphabet. He would later go on to write many of his poems using this codified version of spoken Lebanese as opposed to formal written Arabic.
His famous works include Samra, and Ghannaytou Makkah, as well as writing the lyrics for Fairuz's song Zahrat al-Madaen.
#6 Hanan al-Shaykh
Hanan al-Shaykh is a Lebanese novelist, playwright, and journalist.
She has published eight novels and been shortlisted for the Independent Foreign Fiction Prize. The majority of her work centers around cultural conceptions and misconceptions of the Lebanese women and the psychological nature of the repressed.
She has also contributed to Al-Hasna' magazine and An-Nahar newspaper.
Her notable works include Women of Sand and Myrhh, Only in London, and Two Women by the Sea.
#7 Elias Abou Chabke
Elias Abou Chabke was a revered Lebanese writer, poet, and literary critic.
He had an invaluable influence on the course of Lebanese and Middle Eastern literature, recognized as one of the leading figures of The Nahda (a cultural movement often referred to as the Arab Enlightenment) as well as being one of the founders of the literary club League of Ten.
Notable works of his include Al-Kithara, Afa'i al-Firdaws, and Al-Alhan
#8 Hoda Barakat
Hoda Barakat is a Lebanese novelist based out of Paris.
She has published 5 novels that mostly depict the tragedies of war Lebanese citizens have suffered through a psychological perspective, as well as 2 plays and many short stories.
Hoda Barakat was awarded the International Prize for Arabic Fiction in 2019 for her novel The Night Mail.
Other notable works of hers include The Stone of Laughter, The Tiller of Waters, and The Disciples of Passion.
#9 Elias Khoury
Elias Khoury is a Lebanese novelist, playwright, and intellectual.
He has written many novels concerning the complex structures within Lebanon and its surrounding region, with his novel Gate of Sun being adapted into a film in 2014, as well as three plays and two screenplays.
He has taught in many prestigious universities internationally and domestically, including Columbia University, Princeton University, and New York University.
On top of this, Khoury has also been the editor of many publications and journals, including Mawaqif, Thakirat Al-Shu'ub, and Al-Mulhaq, a supplement of An-Nahar.
Famous works of his include Gate of Sun, Yalo, and Sinalkul, which was longlisted for the International Prize for Arabic Fiction.
#10 Joumana Haddad
Joumana Haddad is a writer, poet, journalist, and cultural editor for An-Nahar.
A fierce feminist and advocate for equality, Haddad has drawn criticism for her founding of the body-centered Jasad Magazine but is undoubtedly influential within the Lebanese and Middle Eastern literary scene.
She was the recipient of the Arab Press Prize in 2006, the 2009 International Prize North-South for poetry, and the 2014 Career Poetry Prize, among others.
She has also been named one of the 100 most powerful Arab Women by the Arabian Business Magazine multiple times.
Famous novels and collections of poetry include I Killed Scheherazade: Confessions of an Angry Arab Woman, Superman is an Arab, and Bad Habits.
#11 Amin Maalouf
Recognized as one of the Middle East's most influential writers, Maalouf is a Lebanese ex-pat in France famous for his writing over topics concerning pan-orientalism and identity.
He has been the recipient of multiple prestigious awards, including the Prix Goncourt and most recently France's National Order of Merit (awarded to him personally by President Macron), as well as being nominated for many others.
Among his famous works: The Rock of Tanios, In the Name of Identity, and Ports of Call.
#12 Samir Kassir
Samir Kassir was an acclaimed Lebanese writer, journalist, and intellectual.
He began contributing to publications including L'Orient-Le Jour and Al-Nida at only 17 years old. He would go on to contribute to Al-Hayat, An-Nahar, and the French publication Le Monde Diplomatique.
Kassir also created the popular cultural periodical L'Orient-Express and published his doctoral thesis The Lebanon War alongside many other books. He was assassinated by a car bomb in 2005, similar to his publisher Gebran Tueni 6 months later.
His most notable works include History of Beirut, Being Arab, and Itineraries from Paris to Jerusalem.
For more on incredible Lebanese female writers, click here.