Lebanese cuisine is way more than the known hummus, tabbouleh, shawarma, and falafel. It is a wealth of culinary heritage of recipes with stories to tell, whether cultural and traditional ones or personal and familial.
It is also a source of healthy and nutritional meals, which has brought not just a few of its recipes to be recommended by world nutritionists.
With Lebanese cuisine becoming more and more popular worldwide, the internet and more particularly the age of social media have contributed to the expanse of the Lebanese culinary heritage as online platforms became the #1 go-to for recipes.
What we like the most about these Lebanese food influencers is their passion for, and their focus on, the wealth of Lebanon's culinary heritage.
Here are the most notable ones:
Anthony Rahayel
Anthony Rahayel has taken the Lebanese food scene by storm. He's the food blogger and vlogger behind "No Garlic No Onion", with nearly 300k followers on Instagram, and over 310K subscribers on his youtube channel.
He is one of the most popular food vloggers in Lebanon and also in the diaspora when it comes to presenting Lebanese cuisine and its heritage.
The reason for his popularity, other than his very pleasant personality and his contagious passion for Lebanese food, is that he tours Lebanon introducing its regions and its food with special attention to the people making, right there right now, these traditional eats.
Joumana Accad
Born and raised in Beirut and based in Dallas, Texas, Joumana Accad is the acclaimed chef behind Taste Of Beirut's blog and social media accounts. She earlier worked as a pastry chef for a German restaurant and as a caterer until Whole Food Markets offered her to teach Lebanese cuisine at their local markets.
That led her to launch her food blog in 2009, sharing Lebanese traditional recipes and culture, and eventually publish a book under the same name, conveying traditional and modern Lebanese dishes.
According to Star Chefs, her blog attracts over 430,000 visits monthly. A Lebanese food celebrity in the diaspora, she has been featured on national TVs, and in newspapers and international magazines and is often sought by international food companies to provide food styling and recipe development.
Maureen Abboud
A Lebanese who grew up in Michigan, Maureen Abboud has captured a significant number of enthusiastic fans with her recipes presented with family stories of the Lebanese culture. Her blog "Rosewater & Orange Blossoms" led her to eventually author a cookbook under the same name, subtitled "Fresh and Classic Lebanese Recipes."
The book garnered amazing reviews, including in The New York Times, and earned an enthusiastic recommendation by none other than world food celebrity Anthony Bourdain who called it "A terrific and important book!"
Maureen is also active on Instagram where she teaches authentic Lebanese food.
Tina Lattouf Chamoun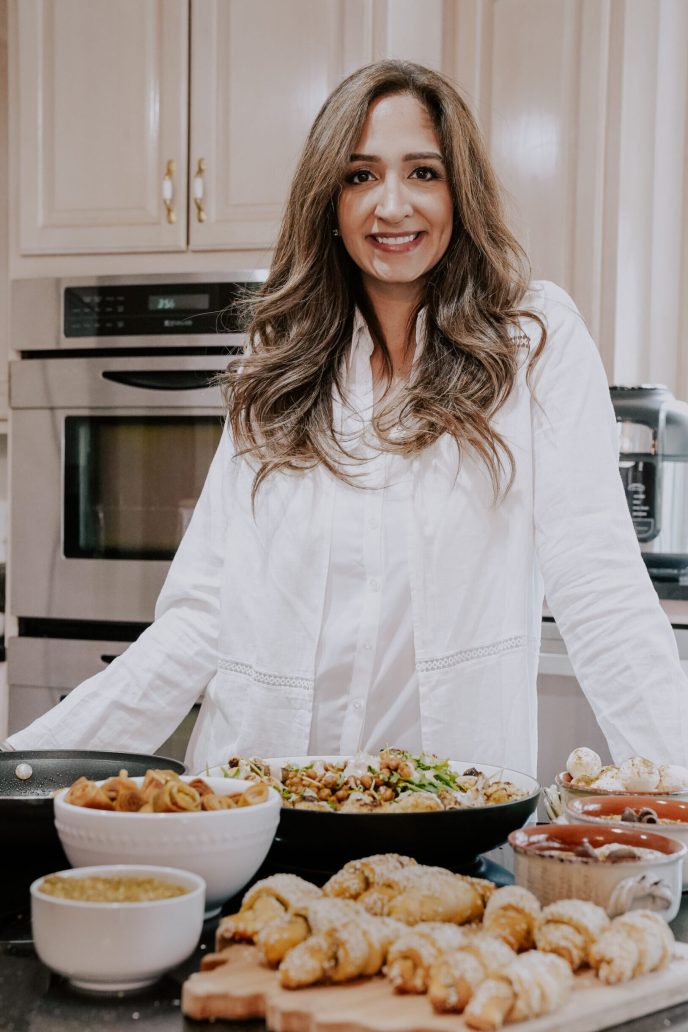 Lebanese-American Tina Chamoun is an award-winning Lebanese food blogger. She's the food influencer behind the popular "Your Lebanon" which she started on Instagram as a hobby and turned it, along with her mother Rita Lattouf, into a community of chefs sharing Lebanese recipes and culture on her blog.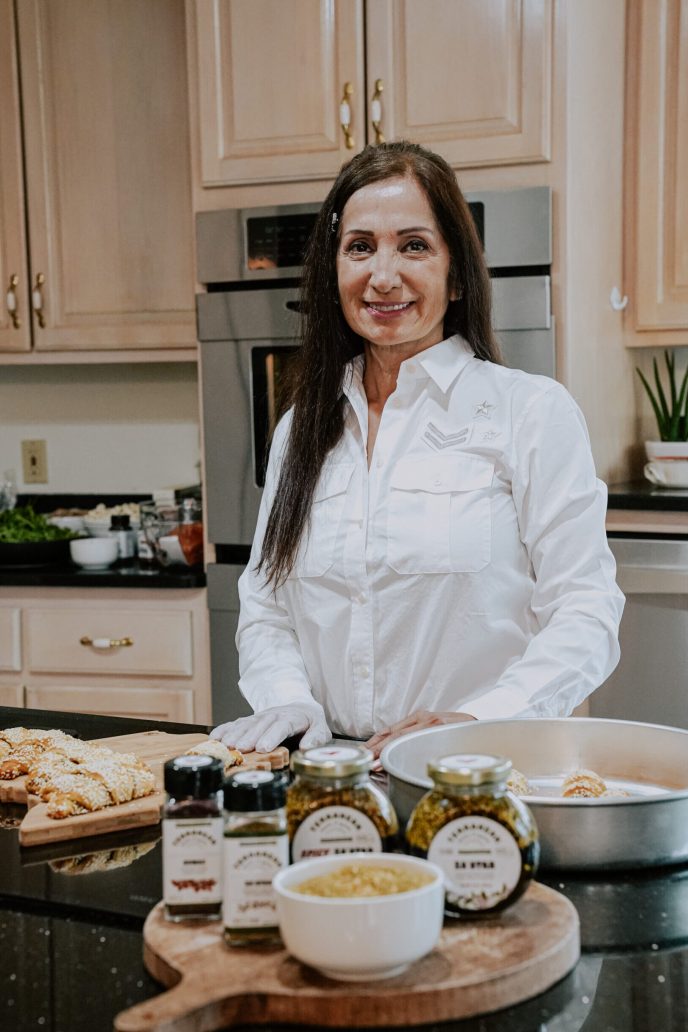 Tina Chamoun introduces herself as "a mom & wife first" and a homemaker. She's a licensed attorney, restaurant marketer, event coordinator, and founder of Zaatar Day on Instagram.
Her passion for traditional Lebanese food and the Zaatar led her and her mother Rita to launch Terranean Herbs & Spices, a business of Zaatar blend featuring a variety of wild thyme from Lebanon.
Sarah Yassine Fawaz
With over 606k followers on TikTok and 238k on Instagram, Sarah Yassine Fawaz has become a Lebanese food celebrity in recent years, showcasing traditional Lebanese dishes in her platforms "Mamas Joy" as she makes them in her kitchen.
Her success ensues from the easiness in which her cooking looks, her pleasant personality, and her homely natural attitude, which her fans can relate to. All that has made Sarah Yassine Fawaz a star in the social media food scene.
Sara Assi
Sara Assi is a licensed dietitian and fitness enthusiast who shares Lebanese recipes on her social platforms Healthylicious By Sara. She makes cooking a fun experience, simplifying recipes, and making them healthier.
She has over 175k followers (on Instagram alone), who seek her comfort, healthy, and easy-to-make Lebanese dishes. Her recipes are also hosted on the Spinneys' website.
Iman Hod
Born and raised in America, Iman Hod is a Lebanese-American food blogger based in New Jersey. She launched her blog "Simply Lebanese" to honor her roots and share the culinary culture of her upbringing in a Lebanese family.
Tina Khalil Diab
With over 130k followers on her Instagram page Mrs. Clueless, Tina Khalil Diab shares on both her blog and Instagram authentic Lebanese recipes she learned from her grandmother, and many other recipes she has developed herself.
She's a mother of two, who found a passion for cooking after her marriage, as she said, and she has been on it ever since.
Fatina Daher
A self-taught chef, TV Chef, presenter, lecturer, and brand ambassador of several food products, Fatina Daher has a very pleasant and down-to-earth way to present and teach Lebanese recipes, and also regional ones.
She's the author of the cookbook Fatina's Recipes, where her easy-to-make, modern recipes are presented in both English and Arabic. She has over 147k fans (on Instagram alone) who seek her recipes.
Farah Merie Rihani
Based in London, Farah Merie is an interior architect by profession, which she continues to practice. She is popular for her "Farah's Kitchen" on Instagram and her virtual cooking classes. She shares traditional Lebanese recipes as well as recipes she has developed.
Chef Leyla Fathallah
A celebrity chef with over 1 million followers on Instagram alone, Leyla Fathallah is a Lebanese food blogger teaching fans from all around the Middle East how to cook authentic Lebanese food. She has been a public figure, constantly hosted on TV shows in the region.