Beirut 6:07 is a "series of 15 short films that look at the tragic 2020 Beirut explosion highlighting stories of victims as well as survivors."
These short films are made by several Lebanese artists and directors, who chose to put their anger, sadness, trauma, and heartbreak into art. Their shared goal, however, is immortalizing the memory of the Beirut blast victims: "We tell their stories so they won't be forgotten."
Each story describes a different event that occurred before, during, and after the explosion, and each one is told from a different director's perspective.
These directors include Ingrid Bouab, Mazen Fayed, Karl Hadifa, Caroline Labaky, Emily Sleilaty, and Wassim Sekkar.
This series was produced by Imagic Group's The Big Picture Studios, and it is a not-for-profit production.
FinalCut Equipped provided the teams with production capabilities and equipment free of charge, while MBC Group and Shahid VIP covered the costs of production crews and filming.
These approximately seven minutes long episodes sparked controversy between the Lebanese. It was criticized by many after the release of the trailer, mainly because they felt the timing was wrong and that the invested money could've been used to help the affected families.
Some even went on to call the production "inhuman." However, the artists are holding on to their motives. They want to honor the victims, and they want to spread awareness and share the Lebanese heroes' stories. Plus, they confirmed that they got the consent of the victims' families before starting filming.
There's no doubt that everyone involved in making the Beirut 6:07 series had good and noble intentions. After all, they are all people who lost something or someone due to the blast. However, it is also in their favor that the series is actually quite good.
It tells the story of real people, real victims, real survivors, real events, and it tells them in an emotional and sensitive way. The directors portray the amazing spirits of the people Lebanon lost due to the explosion.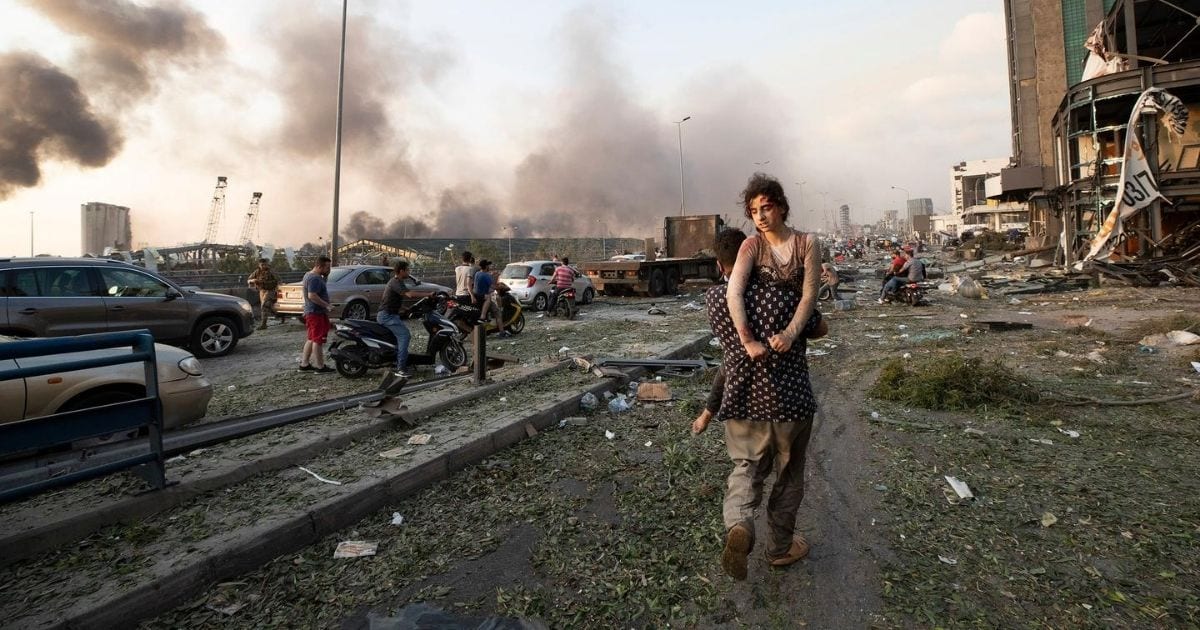 They highlight the victims' amazing qualities and it shows the normal lives they led, and how it all went away in a split of a second.
Caroline Labaky chose to tell the story of the Beirut firefighters and heroes. She dedicated the episode "175" to Sahar Fares, Najib Hitti, Ralph Mallahi, Charbel Karam, Joe Noun, Elie Makhzoumi, Rami Kaaky, Charbel Hitti, Mithal Hawa, and Joe Bou Saab.
While watching this episode, you feel exactly what you're supposed to feel: These are good people who didn't deserve what happened to them and whose names will never be forgotten like all the victims of the explosion.
Mazen Fayad's short film, "Abbas and Fadel", tells the story of a father and his son inspired by a true event that happened the 4th of August in Lebanon. The director had the characters played by real life father and son Mohammad and Hassan Khalil.
The other episodes, such as The Pianist, The Best Day Of My Life, Mira, Undead, etc… they all follow the same pattern and share the same spirit.
This series is considerate, well directed, and well thought through. But, before all, it is real and true to the people, the events, and the tragic incident.
Watching Beirut 6:07, you feel, see and understand the damage that the explosion has made. It becomes clear to you why the truth behind it is so important, and why a drastic change is needed.
We need to make sure that nothing like this ever happens again to our country and its people, and we can only do that by remembering, and by reminding people through projects like this one and in any other way possible.
We will never forget…
---
Our team works tirelessly to ensure Lebanese people have a reliable alternative to the politically-backed media outlets with their heavily-funded and dangerous propaganda machines. We've been detained, faced nonstop cyber attacks, censorship, attempted kidnapping, physical intimidation, and frivolous lawsuits draining our resources. Financial support from our readers keeps us fighting on your behalf. If you are financially able, please consider supporting The961's work. Support The961. Make a contribution now.