On Sunday, the Ministry of Public Health announced a Pfizer Marathon for all doses of the COVID vaccine in Lebanon.
The news was shared on the Ministry's official Twitter account.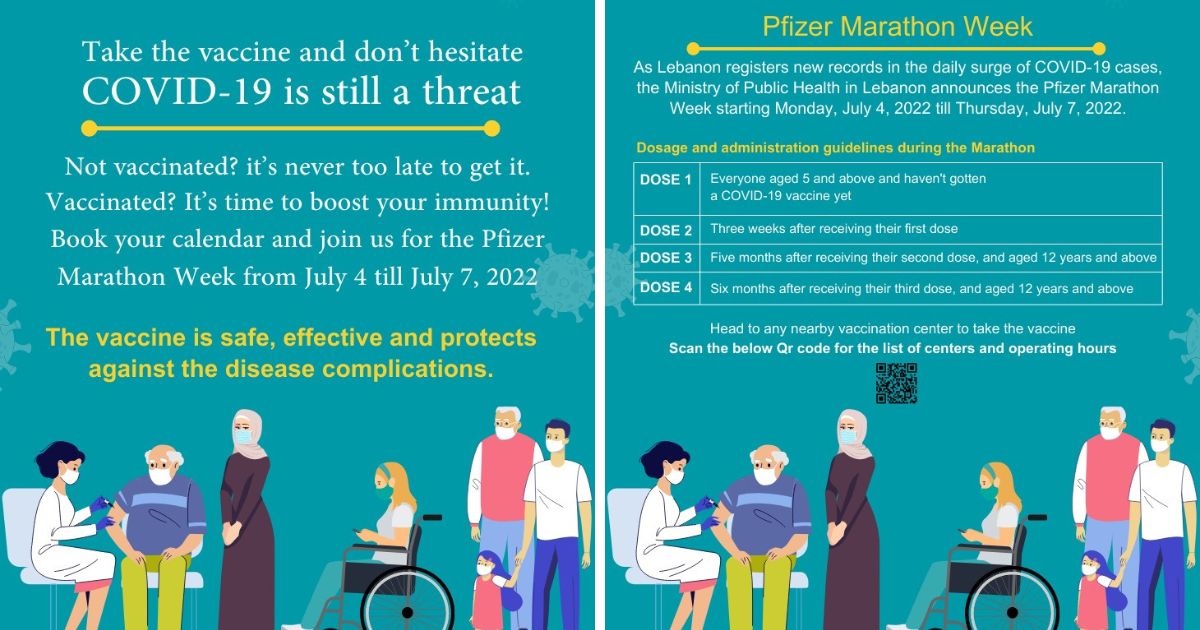 The marathon starts on Monday, July 4th, and ends on Thursday, July 7th. It aims at increasing the vaccination rate in Lebanon which has not yet reached 50%.
The Minister highlighted the importance of having a vaccination rate of at least 80% to increase the community's immunity. It will lead to fewer hospitalizations and allow the country to ease its COVID restrictions.
There's an upcoming new COVID wave in Lebanon with the proliferation of a new variant that is reportedly more infectious and spreads faster.
Lebanon has already seen a surge in COVID cases in the past week after a decline was announced at the beginning of March.
Minister Abiad previously stated that Lebanon won't return to lockdowns to face the new wave as long as the situation in hospitals is under control. However, more restrictive measures might be implemented, he said.
On July 3rd, the COVID-19 surveillance sheet in Lebanon revealed 905 new cases and 1 new death.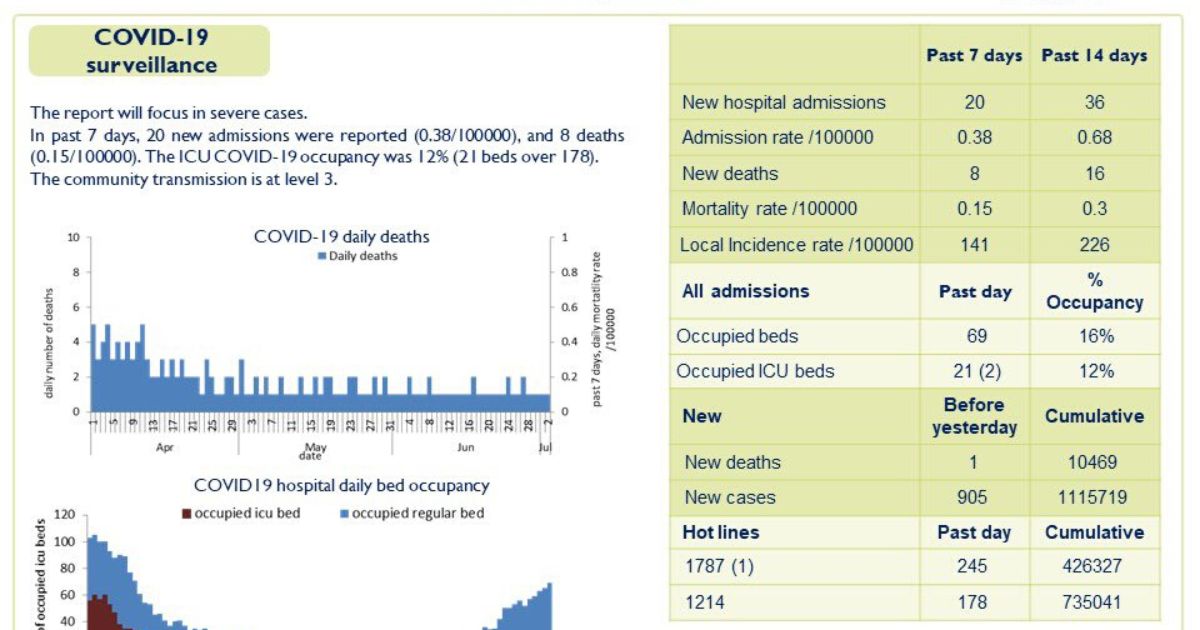 Related: Here's An Explanation To The New Rise In Covid Cases In Lebanon