After fiercely defending the Lebanese Revolution, reporter and activist Leo Nicolian is facing imprisonment in France.
Last year, Nicolian confronted the French Foreign Minister Jean-Yves Le Drian with an empty tear gas canister he picked up during protests in Lebanon, objecting to France's role in providing the Lebanese government with weapons to use against the Lebanese.
While presenting the empty canister as a symbolic 'gift from the Lebanese to France', Nicolian was pushed away, forcibly silenced, and nearly strangled by Le Drian's guards.
Nicolian, a Lebanese-Armenian with French citizenship, is the founder of the Council of Coordination of the Lebanese in France. He was trialed in absentia for what the French judiciary considers threatening a French official with "a weapon of war".
The French judiciary claimed the weapon was a "grenade" and did not take into consideration that the canister was merely an empty and harmless piece of plastic.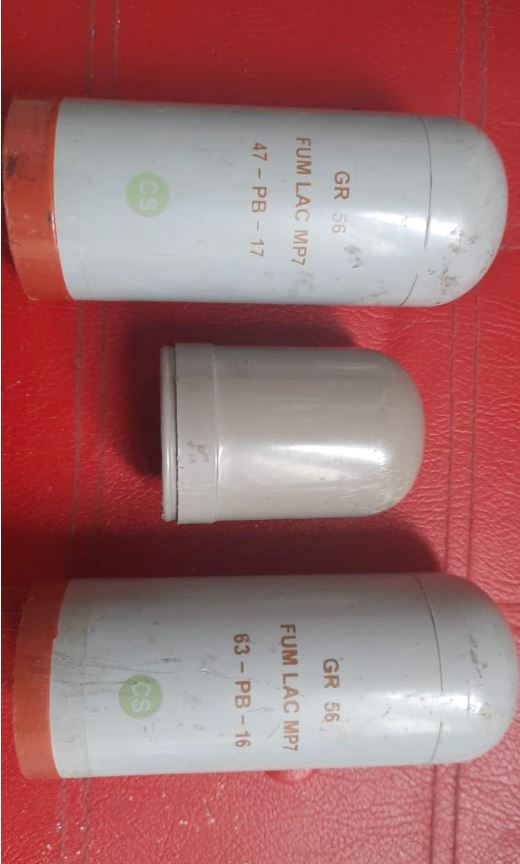 Nicolian has said that he will appear before the court this Friday to appeal the judgment of the French judiciary, which he expects will issue a prison sentence of between two months to a maximum of 5 years.
Nonetheless, he told the local news outlet Lebanon Debate that he was prepared for the worst. "I packed my bags and prepared to enter prison," he said.
To enter prison for the crime of defending the people of Lebanon and their rights to protest without having to endure violence from the military, which was condemned by Human Rights Watch.
Last year, Nicolian also confronted French President Emmanuel Macron for supporting Lebanon's government against the Lebanese Revolution.