Nowhere Beach in Chekka is under fire after it allegedly turned away a group of friends because one of them was wearing a hijab. 
Bissan Shamseddine, founder of a local NGO Hope Foundation, told The961 that after driving almost 3 hours to reach Nowhere Beach, they were turned away by the security guard at the door.
The security guard did not allow the group of around 5 girls and 3 guys to enter without initially saying why. When pressed, the guard reportedly pointed out the hijabi in the group.
Shamseddine responded saying, "It's okay, she won't be swimming, she's just going to sit with us." But apparently, that wasn't the issue.
"She is not allowed inside at all," the guard said, claiming that it was just the policy set by the beach's management.
The961 tried reaching out to Nowhere Beach but they were not immediately available for comment. The beach has yet to make a public statement.
People are calling out the beach over its reported no-hijabi policy, accusing it of Islamophobia and discrimination.
Many people are bombarding the beach's Google page with dozens of 1-star reviews, causing the rating to drop from 4.1 to 3.3, at the time of writing this.
Nowhere Beach's latest post on Instagram has also accumulated over 500 comments, all criticizing it after the incident went viral.
Here are some: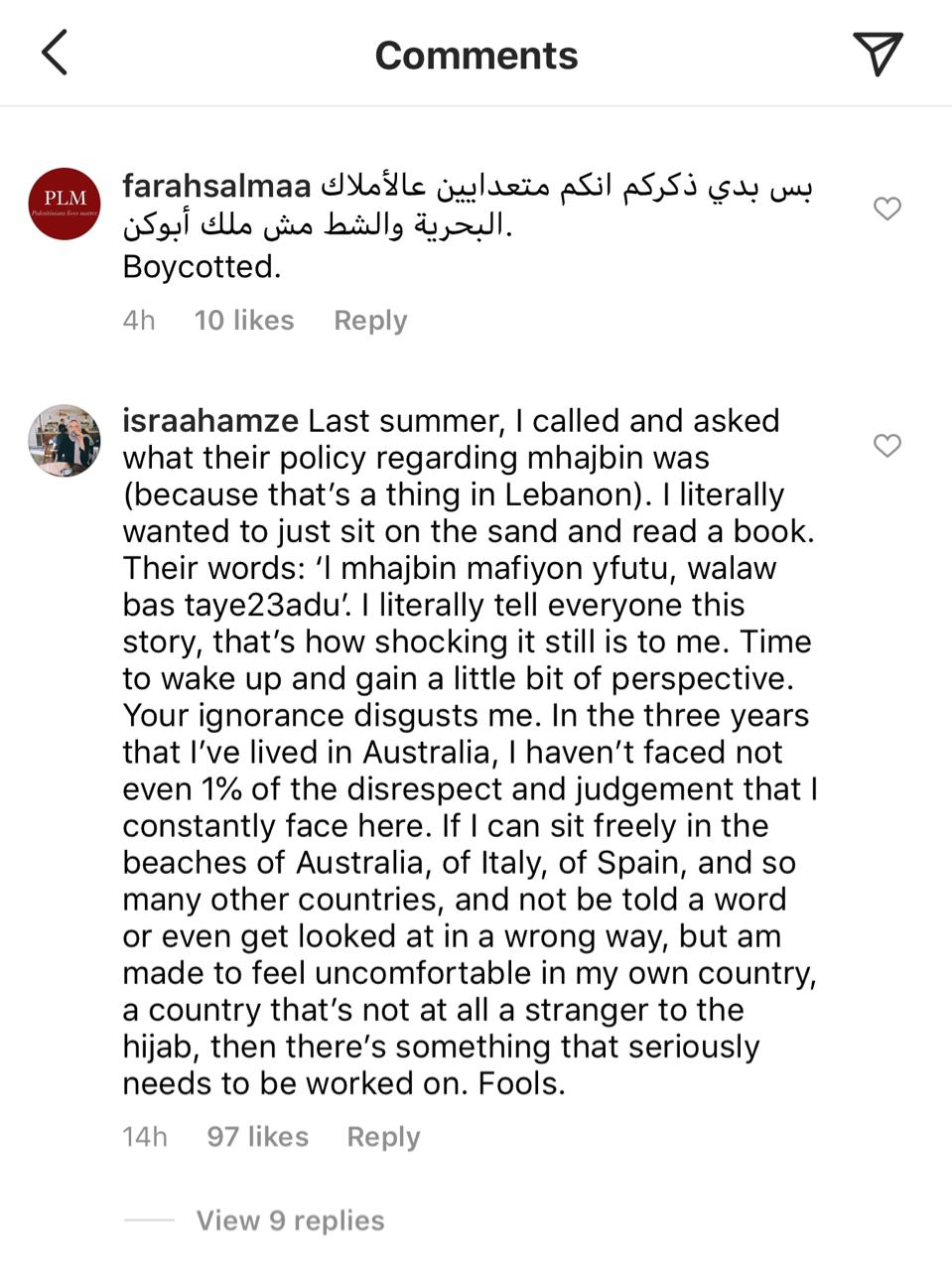 Influential people such as Sally Basma and even singer Anthony Touma expressed their disappointment.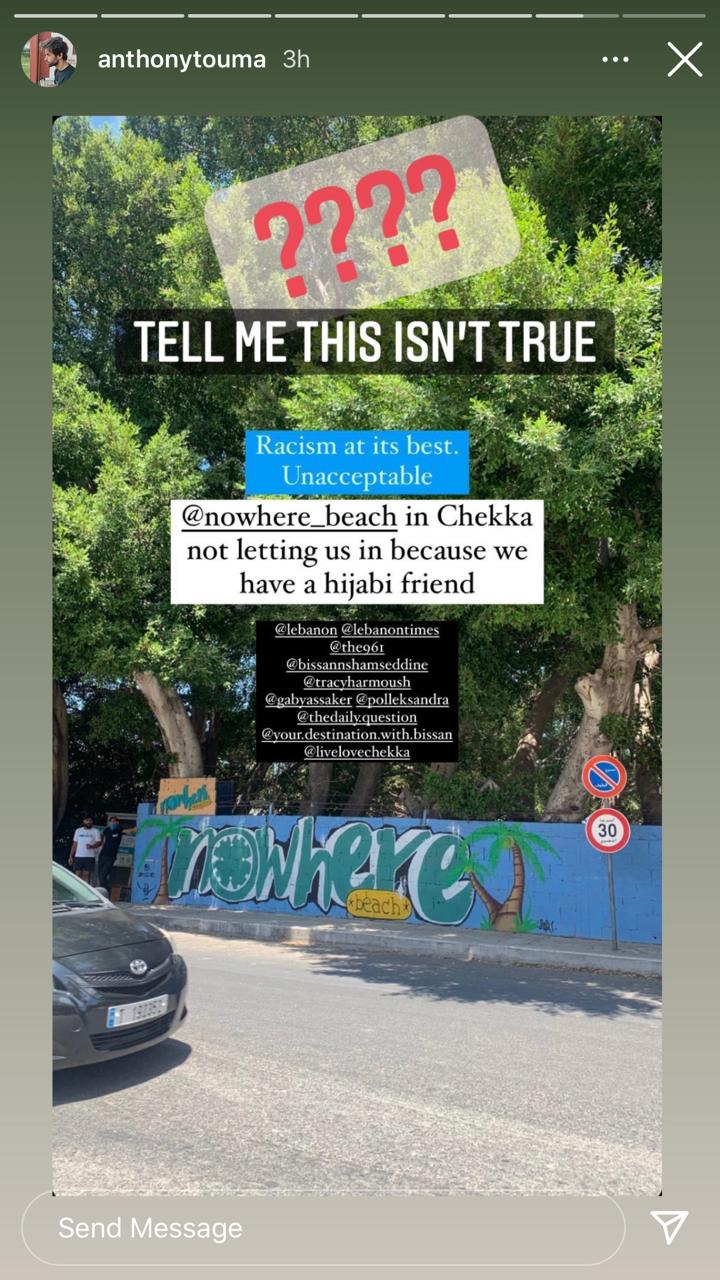 Shamseddine reached out to Rocca Marina in Chekka to see what their policy was about hijabis and had a hesitant response from the management. It seemed to her that they may share similar rules.
"They told me that she was not allowed to sit at the pool bar area because she needed to respect her hijab," Shamseddine told The961, adding that she went off on them about how it was the girl's choice how she wanted to respect her hijab.
Shamseddine hopes that by bringing to light the different places with hijab bans that beaches will reconsider their policies to be more inclusive.
---
Our team works tirelessly to ensure Lebanese people have a reliable alternative to the politically-backed media outlets with their heavily-funded and dangerous propaganda machines. We've been detained, faced nonstop cyber attacks, censorship, attempted kidnapping, physical intimidation, and frivolous lawsuits draining our resources. Financial support from our readers keeps us fighting on your behalf. If you are financially able, please consider supporting The961's work. Support The961. Make a contribution now.