After the Lebanese pound lost 80% of its value against the U.S. dollar, the diminishing purchasing power of the Lebanese will cause a significant portion of the population to go hungry, The Telegraph reported.
In the past week alone, the pound depreciated by over 40% as food inflation soared to nearly 200% over months.
The amounts of money that could've supplied a family with food for two or more weeks before the crisis can now barely suffice for one week. Between October and April, food prices soared by over 56%.
Subsequently, as per a United Nations' report, by the end of April, more than half of the Lebanese population was unable to put basic food on the table.
The situation got significantly worse in the period between mid-March and May, wherein the said prices rose by 50%.
While the Lebanese pound's value goes down and prices increase by the day, wages have plummeted and unemployment rates have skyrocketed.
Lebanon's crisis, caused by many years of political and financial mismanagement, has been exacerbated by the ongoing coronavirus (COVID-19) pandemic, which caused the government to extend the general mobilization again on Tuesday.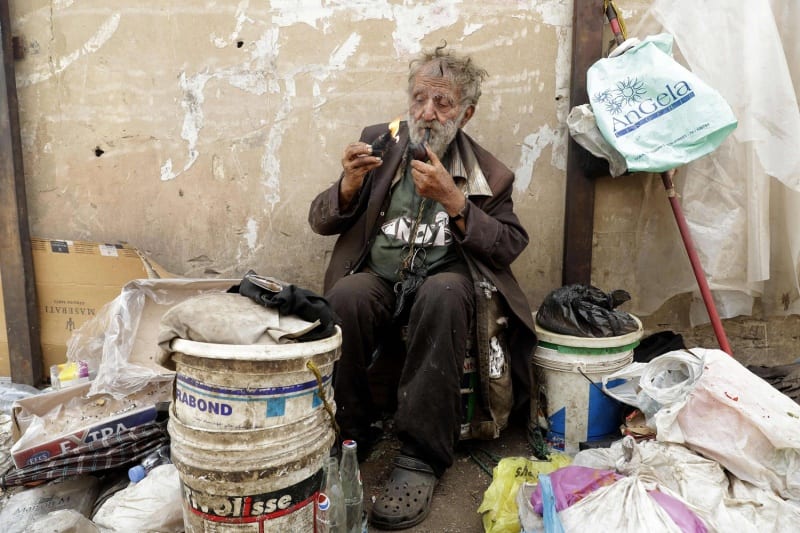 Today, there are over 1.5 million refugees in Lebanon – the most per capita in the world – and the daily life of most of them is a continuous struggle to provide food for themselves and their families, surviving on less than $2.90/day.
Dr. Martin Keulertz, the Assistant Professor in the Food Security Programme at the American University of Beirut (AUB), told The Telegraph that these refugees are no longer the only people to live this struggle in Lebanon.
"They were able to consume some lentils, some labneh, and so on, but rarely vegetables. Fruits were difficult, and meat was out of the question."
"What is very concerning is now the majority of Lebanese people are on a similar trajectory," he stressed.
Dr. Keulertz indicated that there is a possibility Lebanon could be headed to a repeat of the 1915-18 famine that killed half of the population.
"By the end of the year," he explained, "we will see 75 percent of the population on food handouts, but the question is whether there will be food to hand out."
"Surely in the new few months, we will see a very grave scenario in which people will be starving and people will die from hunger and the knock-on effects of starvation."
As for self-sustainability, Lebanon lacks it.
Because the country's agriculture sector, much like every other sector, is ruined by corruption and greed, Lebanon relies heavily on imported foods (80% of Lebanon's food) to attain food security.
Now that the dollar crisis is taking its toll on the importers, who are forced to rely on foreign currency, it's becoming increasingly difficult to secure many basic commodities and food items.
This means that the availability of food in Lebanon is taking a serious hit, as is the other pillar of food security that is, as defined by the UN's World Food Programme, people's purchasing power.
Compared to last year, Lebanon's food imports have already dropped by 50% as the country needs around $500 million to satisfy its annual import requirements.
Considering that national food products can only feed around 130,000 people, according to Dr. Keulertz, "the food crisis needs foreign intervention – it is a lot cheaper to save this country than it will be to allow a country, which has done Europe a service by hosting refugees, to collapse."
Under this new reality, some Lebanese are now paying from their savings just to keep their businesses open, oblivious to how much longer they can survive this way.
"People who used to buy in kilograms cannot afford meat anymore, so when they come in they buy in the grams," a 60-year-old Lebanese butcher told the British newspaper.
He complained that he has recently been paying 200,000 LL each day to avoid closing down.
On that note, meat prices have tripled since late 2019 and forced the Lebanese Army to exclude meat from its soldiers' rations. Similarly, the price of a pack of bread was recently raised to 2,000 LBP.
The rapidly-growing poverty has forced many to resort to bartering their furniture, glassware, and other personal items for basic food commodities and other essential items like baby diapers.
At the time of writing, the Lebanese pound has edged close to 9,000/$1 in the black market, while the official rate that people now consider meaningless in the local market, remains unchanged at 1,515.