Happy International Hummus Day! This day, though celebrated by millions of people around the world, is particularly special to Lebanese people.
Hummus is mashed chickpeas blended with tahini, lemon juice, and garlic. It is a popular and traditional dish in Lebanon and in the Middle East and it can be eaten in many ways and goes with almost anything.
You should feel no shame on May 13th when it comes to Hummus. You can eat Hummus all day long because this is what International Hummus Day is all about.
Here are 20 mouthwatering photos of Hummus to celebrate this special day:
#1 The creative Hummus
You can never go wrong when making Hummus. Mix and match, get creative, go wild… Nothing is unacceptable.
#2 Plain and simple
Simple Hummus is still tempting and delicious. Plain Hummus makes a great dip for vegetables, chicken, toasted Khebez (pita bread), or literally anything else.
#3 The ultimate Lebanese lunch
Nothing screams Lebanese childhood louder than fries and Hummus. This great combo that is easy to make and a delight to eat.
#4 Colorful Hummus Snack
Beautiful things come in all shapes, forms, and colors. Hummus is a beautiful thing.
#5 Traditional is love
You can get creative all you want. But the best kind of Hummus is the traditional Lebanese Hummus. Chickpeas, tahini, lemon, garlic, oil, hot pepper, and an optional add-on of fresh parsley or mint… this is what dreams are made of!
#6 Homey Hummus
Every Hummus deserves a photoshoot. Especially on International Hummus Day! Share your Hummus with your loved ones on this great day.
#7 A jar of Hummus
The possibilities are endless. Hummus in a jar, because why not. Personally, I prefer Hummus in a bucket… a big bucket.
#8 Golden Hummus with crackers
The greatest dip of all. If you hadn't had this yet, what are you doing? This is the perfect day to try it!
#9 The Champion's Breakfast: Hummus Awerma
Chop chop, for the champions' breakfast, awerma goes on top!
#10 Hybrid Hummus
Going daring with added avocado, not a Lebanese thingy but it's trending in the west.
#11 Hummus b Lahme
The Lebanese people's favorite! Hummus with lamb Awarma or spiced lamb is a delight for every meat lover.
#12 Sunday lunch Hummus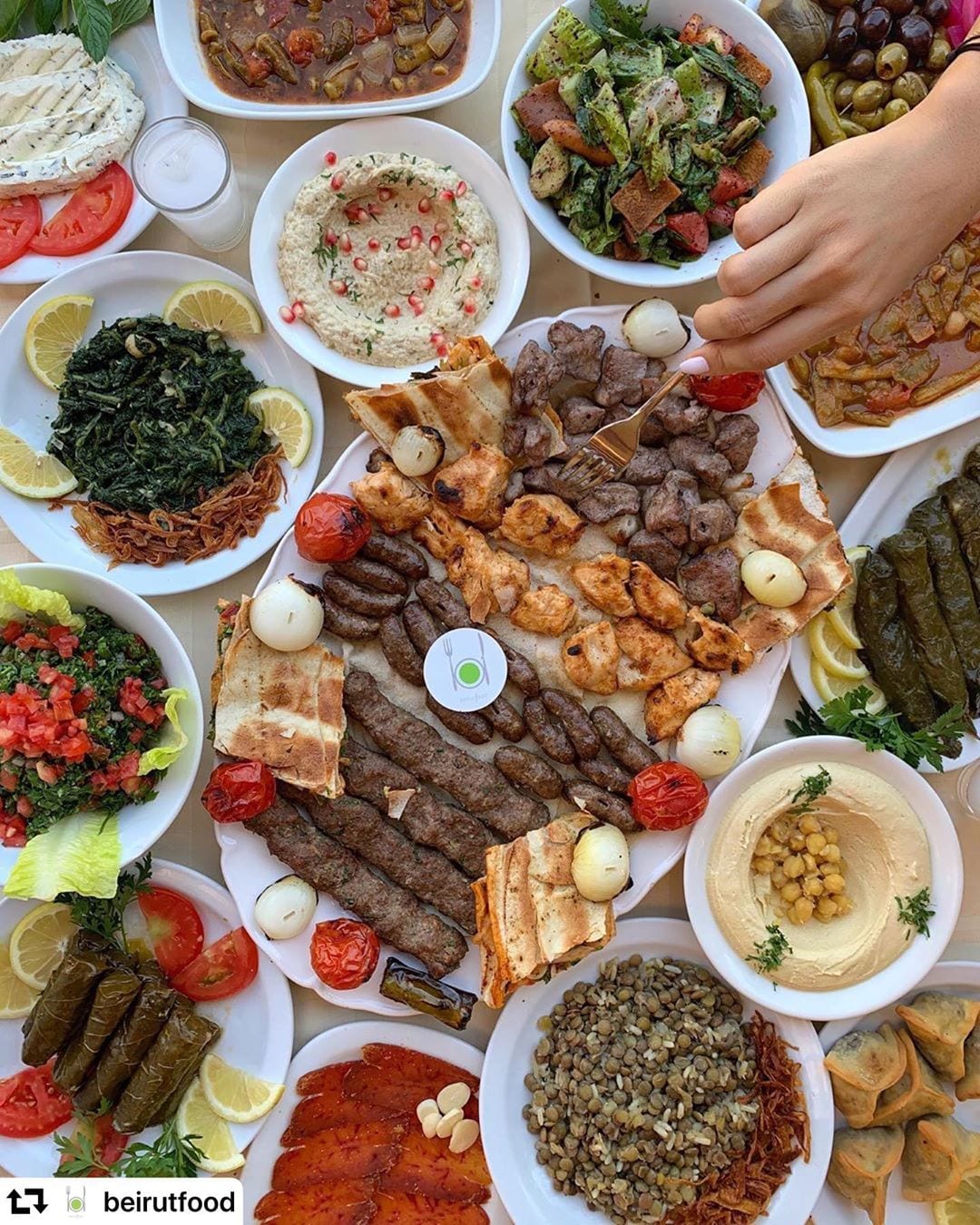 This is Hummus that is affected by its surroundings. Hummus with Mashewe, and kes Arak, w Kol Ya M3allim!
#13 The perfect match
Hummus and Falafel, the perfect duo. These two were made for each other, and we were made to enjoy them.
#14 The Hummus Trilogy
That's a fun way to savor the 3 main Lebanese Hummus recipes in one sitting: topped with chickpeas, topped with meat, and topped with pine nuts.
#15 A conqueror topping almost everything
Right! Hummus is so loved everywhere that it's being added to almost everything edible.
#16 Did we say mouthwatering?
Caramelized onions and sunflower seeds? We could try that one!
#17 Even the Italians got on Hummus
They do look delicious, these Italian vegetable rolls of Hummus.
#19 Festive Hummus for Mother's Day
Someone really put some flowery efforts to tell her mom "I love you!"
#20 And The Winner is Lebanese!
The largest bowl of Hummus in the world, the one that got Lebanon to break a world record. This may not be the prettiest Hummus ever made, but it does tempt you to dive in! Plus, it is a champion, and we all love champions made-in-Lebanon!
Hummus has gained so much popularity worldwide that it not only got its special D-Day but it has triggered a trend of funny Hummus memes and jokes, and is one of the top hashtags on Instagram with over 2 million mentions …and counting.