The family-oriented characteristic of Lebanon's culture does that Lebanese people deem their homes sacred, a sanctuary of love, a reflection of who they are, a haven of happiness, but also a place to host their so many social entertainments. 
Here is a look into some of our homes in Lebanon:
#1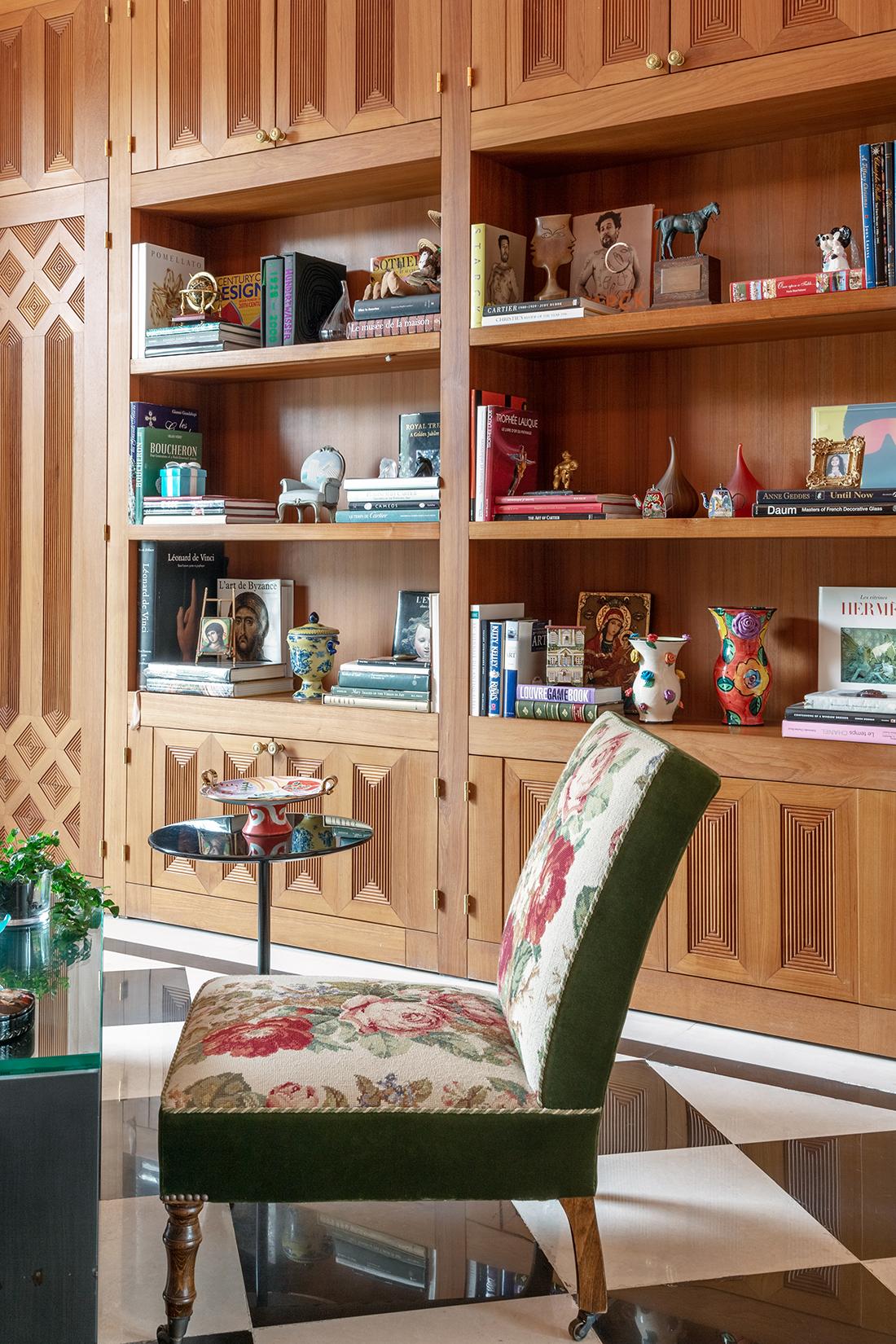 Fancy classism with attention to detail is common in Lebanese city homes but also in the mountains in some cases like this place owned by the Lebanese jewelry designer Noor Fares.
#2
A traditional Lebanese living room, its simplicity, and the minimalistic decoration seem to bring peace to the whole environment.
#3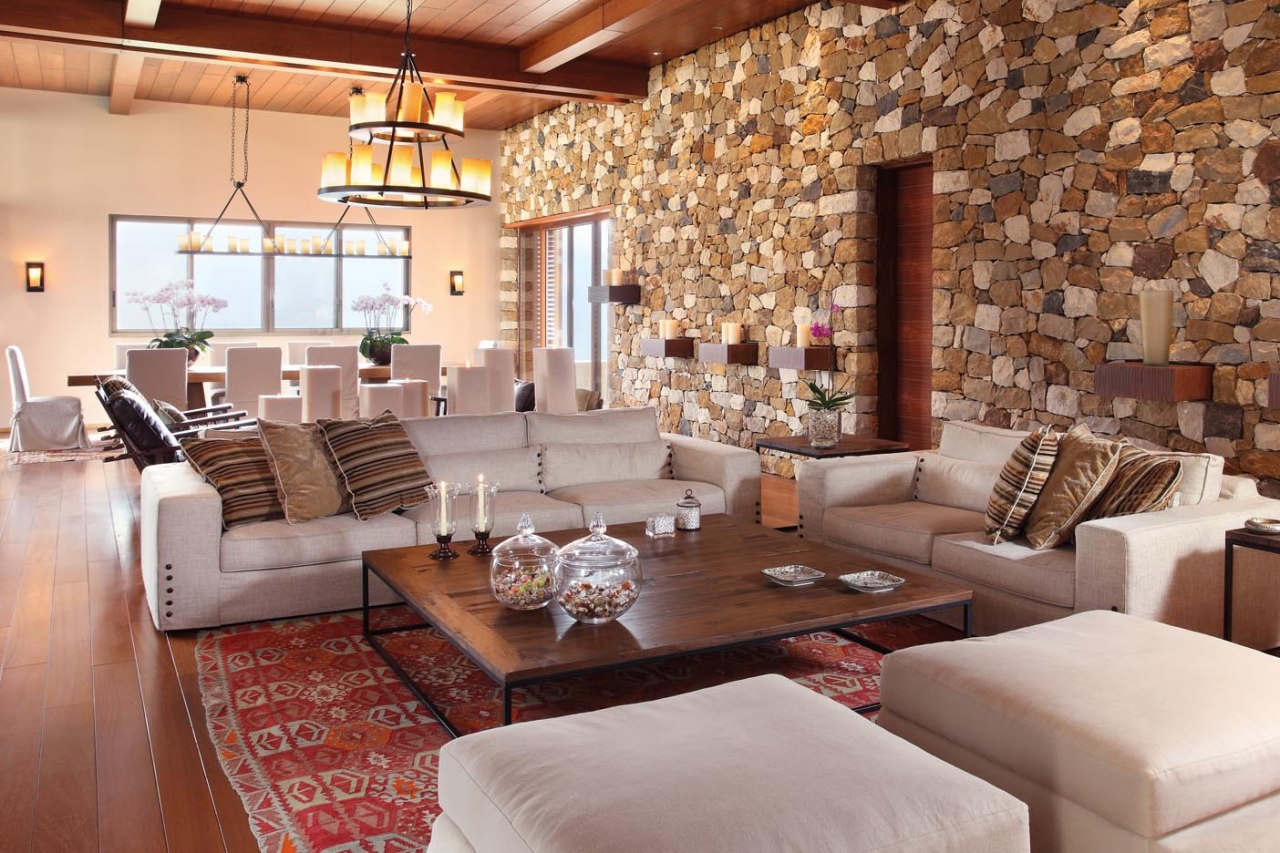 The stone walls add to the coziness of the room designed with a modern touch. The white tone of the sofa and the dining room bring peace to the environment. Sophistication and grace are present all along.
#4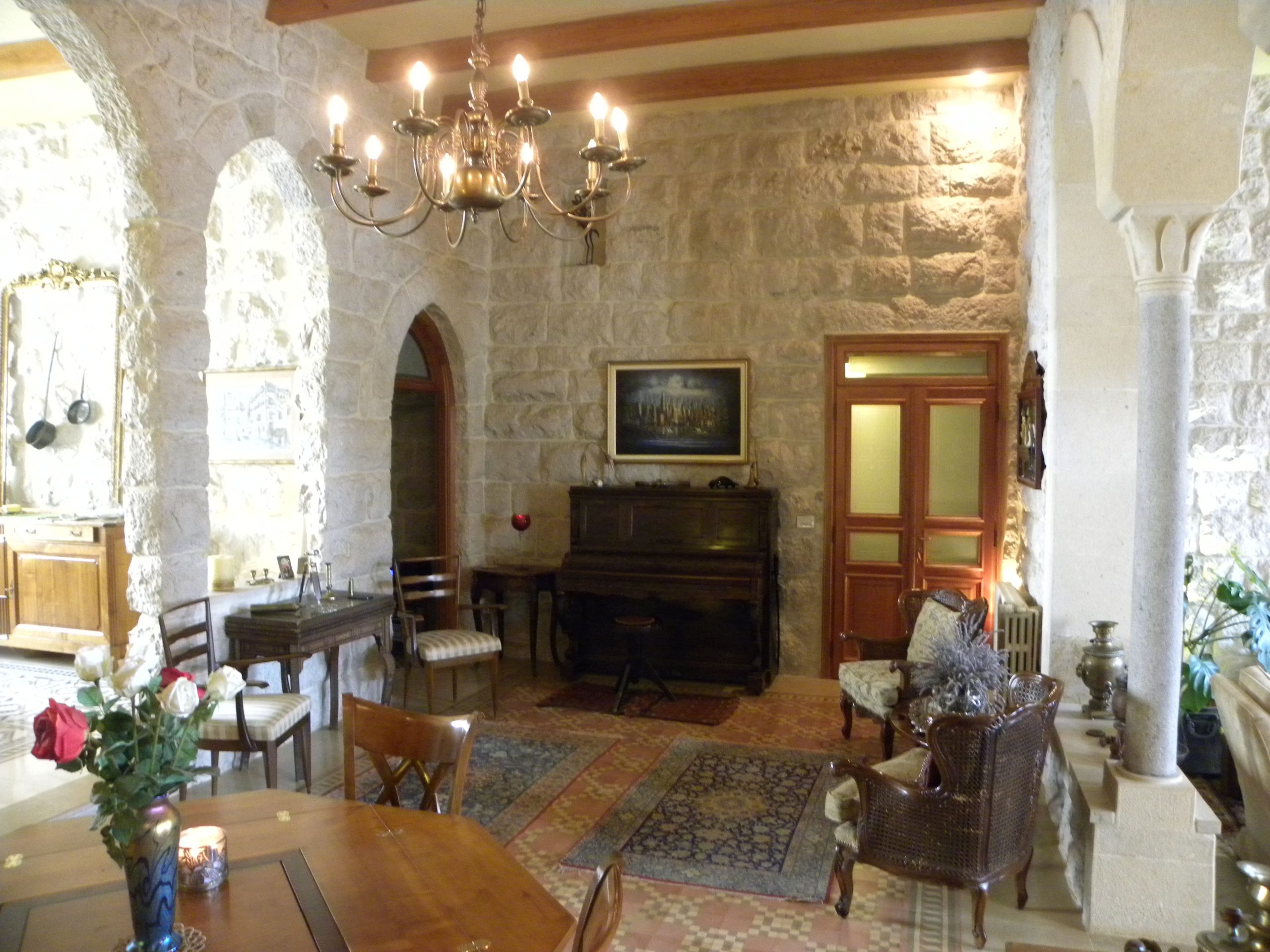 An old dwelling preserving its legacy in Kernayel, Mount Lebanon, from the interior arcades and pillars to the old classic furniture, probably inherited for generations, set up to meet the family lifestyle. Aa typical home one could see across the mountain towns in the country.
#5
The traditional Lebanese triple arcade windows are an artistic background on their own in this living room of the Lebanese designer Elie Saab. Sleek and elegant in its subtle fanciness where modern and traditional perfectly harmonize.  
#6
As opposed to the previous dwellings, this modern Lebanese dwelling in Clemenceau adopted sleekness and enough refinement to look and feel harmonious and calming, Designed by Bachir Nader, the trendy furniture contrasts smoothly with the marble flooring, forming a charming and relaxing haven.
#7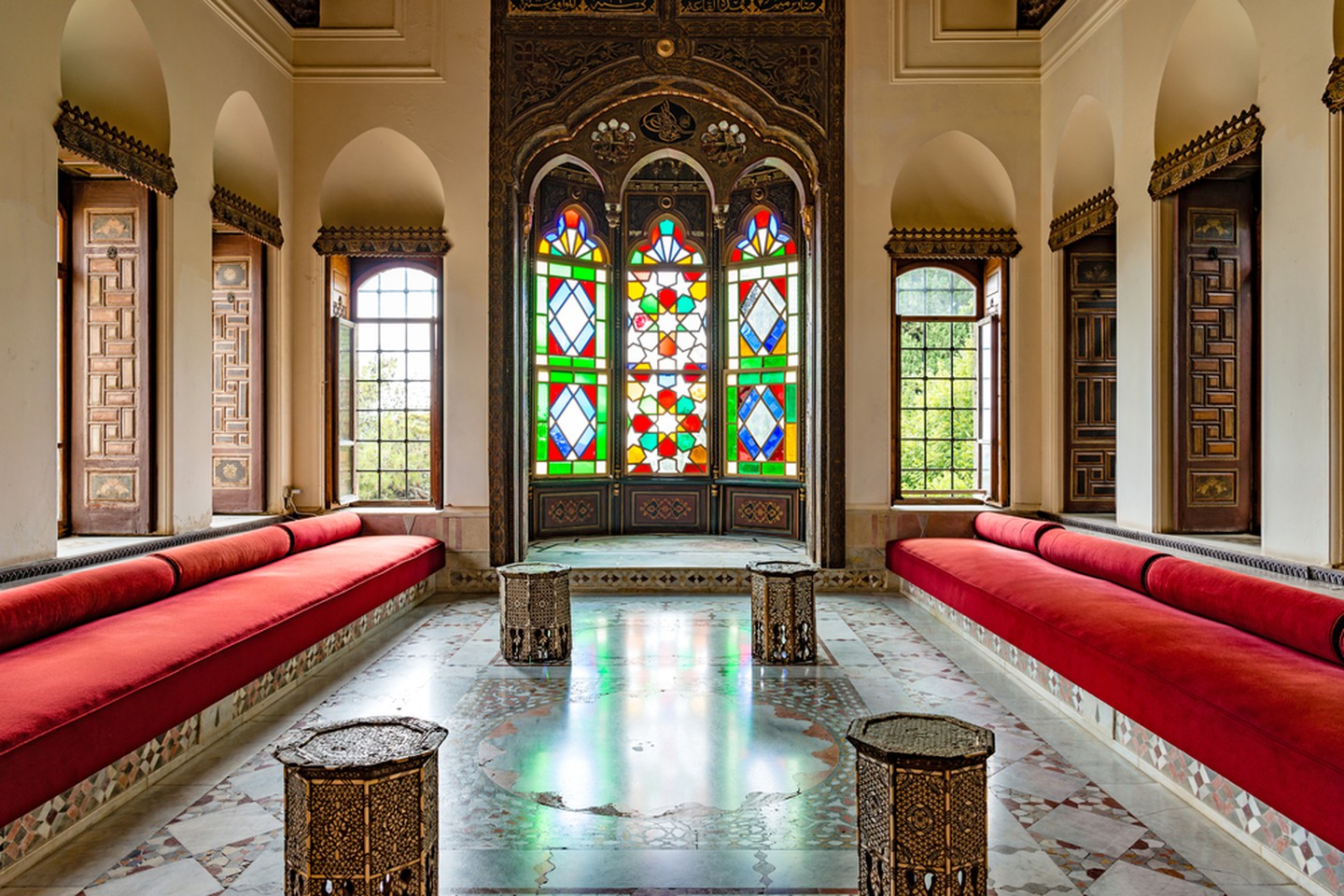 Known as Diwan, a typical reception room found mainly in Lebanese old mansions and palaces. The artistic flooring and stain-glass window give the space a sense of Lebanese gentry. The room imposes itself while radiating peace and tranquility.
#8
A sophisticated yet homey classic dwelling common in Lebanese cities.
#9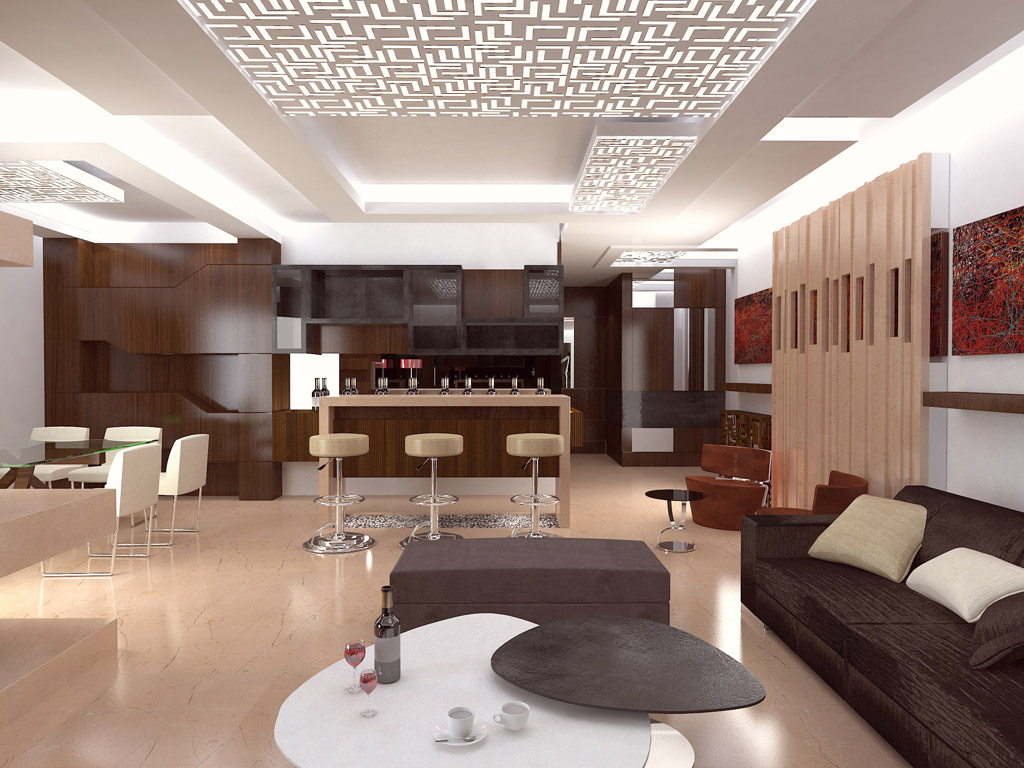 A modern living room with a bar that is both refined and welcoming.
#10
Perfect classicism prevails in this living room with a merge of Parisian and Lebanese ambiance that is well adopted in Lebanese city homes. 
#11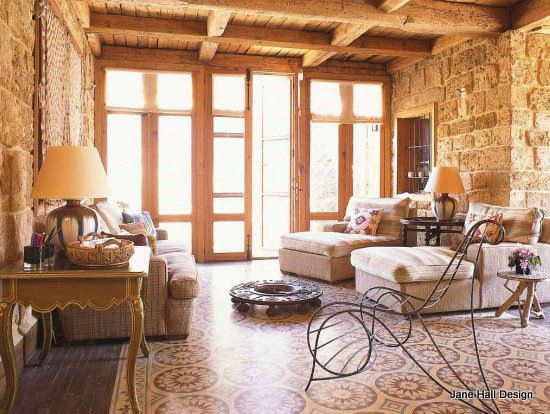 Another very cozy room in a traditional old house of rough stone walls and artistic flooring, and plenty of daylight. 
#12
Classic, modern art, and retro mix and match comfort and sophistication of a well-traveled Lebanese woman, Tania Fares.  Designer furniture and accent pieces make this place stand out, eclectically.
Known as the Design capital of the MENA region, Beirut is home to outstanding interior designers. Check the 14+ Top-Rated Interior Designers in Lebanon.