They say that breakfast is the most important meal of the day, and that's for a good reason. It infuses you with energy and motivation to start well the day, and even the week.
So what would be better than having a full traditional Lebanese breakfast before heading to work?
And in Lebanese culture, breakfast takes an important place, whether in gathering the family at one table or for the purpose of enjoying a good traditional meal on the way to work.
Typical Lebanese breakfasts are usually composed of the same ingredients as foul, hummus, eggs with or without Qawarma, fatteh, vegetables, etc, and of course the manousheh for those with no time to sit down for breakfast.
Here's a reminder of some classics with a rich history you should try or go back to.
#1 Soussi Restaurant
The one and only Soussi Restaurant is an international attraction that has conserved the fundamentals of the Lebanese food culture.
Soussi is a big part of Beirut's history. The know-how and recipes of its homemade dishes were passed down from one generation to another for over 120 years.
Soussi opens only in the mornings during breakfast time. While you will wait for your breakfast to be served, you will enjoy watching Mr. Soussi's cooking art as he prepares your favorite dishes in front of you.
#2 Tawlet
Tawlet is situated in Souk el Tayeb, located in the middle of Mar Mikhael, an open kitchen that does not only serve breakfast but also meals throughout the day.
You can seek it any time from 9 am to 5 pm to enjoy the fresh homemade meals made by men and women coming from across the country to cook their specialties. Every day, there are different dishes from different places in Lebanon.
If you go from 9 am to 1 pm you can still find a traditional organic Lebanese breakfast.
#3 Le Chef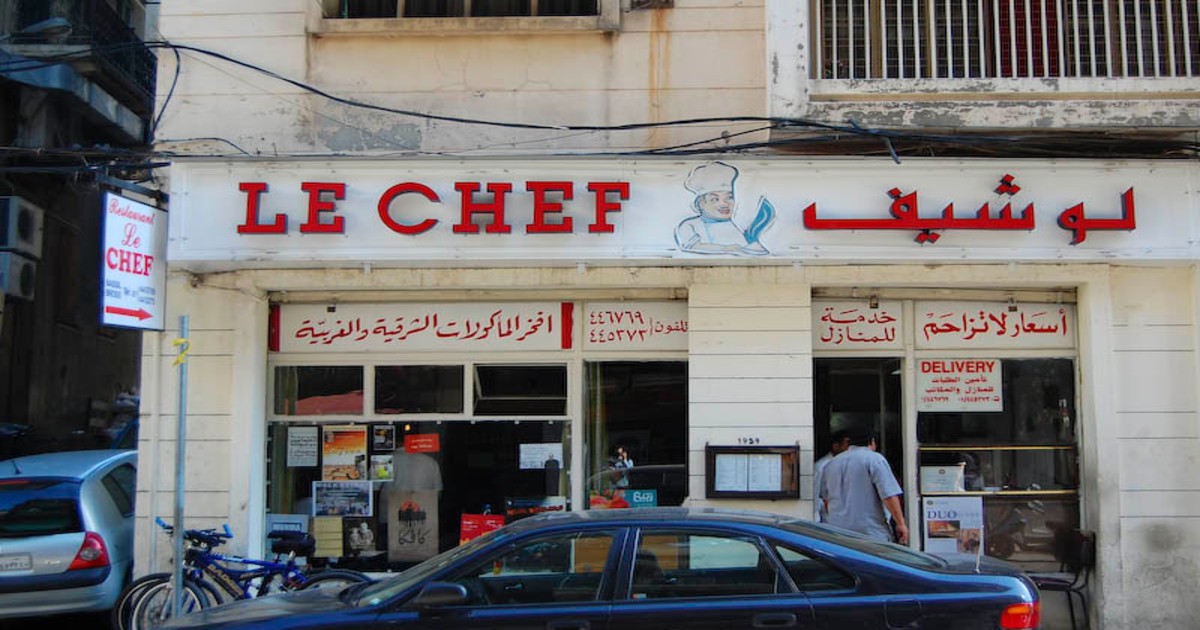 Le Chef is one of the most known restaurants for traditional breakfast, lunch, and dinner in the heart of the lively Gemmayze. The area is known for its outstanding and international bars, coffees, and restaurants, but what's better than a traditional Terwi'a to start the day?
Le Chef is a place full of history that exists since 1967. It has constantly been destroyed and rebuilt, including by the Beirut Blast, yet it stands as a statement of resilience that characterizes the Lebanese people.
#4 Le Professeur
Le Professeur is situated in the heart of the Mar Elias area, operating for more than 20 years. Known for its special touch of tahini in Fatteh, Le Professeur is today a reference for every person that wants to have a traditional breakfast in the middle of Beirut without getting lost in the traffic and in the dynamism of the city.
#5 Abou Abdallah
Abou Abdallah is a family-owned restaurant serving the area of Dora and Bourj-Hammoud since 1956. It's a place to go to for daily traditional dishes. One of its specialties, other than the traditional plates, is fatteh with eggplants.
It is a lovely, friendly place to enjoy a comforting breakfast for a good start to your day before heading to your next destination.