On Monday, Pope Francis expressed his continued concern towards Lebanon and its people saying the country "risked losing its identity" and getting caught in regional tension due to the multiple crises it is suffering.
During a meeting with diplomats accredited to the Holy See at the Vatican's Hall of Blessing, Pope Francis "appealed for a renewed political commitment to fostering the stability of Lebanon," reported the Catholic News Agency.
"It is most necessary that the country maintain its unique identity, not least to ensure a pluralistic, tolerant, and diversified Middle-East in which the Christian community can make its proper contribution and not be reduced to a minority in need of protection," he was reported as saying.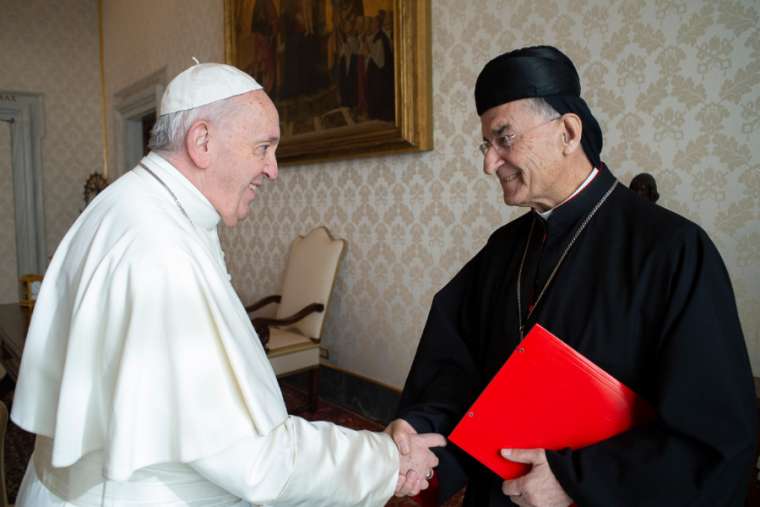 He cautioned that "a weakening of the Christian presence risks destroying internal equilibrium and the very reality of Lebanon."
He urged for quick economic recovery and reconstruction, without which Lebanon risks bankruptcy, "with the possible effect of a dangerous drift towards fundamentalism," he noted.
He called on all political and religious leaders to "set aside their personal interests."
These personal reasons are an example of why the investigation into the Beirut Port explosion has been held up after indicted former ministers and the caretaker prime minister responded with noncompliance with the investigative judge leading the probe.
These personal interests are also why the government formation has been taking so long and are fueling people's growing anger against the government.
The pope called on Lebanon's leaders to "commit themselves to pursue justice and implementing real reforms for the good of their fellow citizens, acting transparently and taking responsibility for their actions."
This comes as Prime Minister-designate Saad Hariri is expected to return to Beirut from a series of meetings with regional leaders.
It is believed Hariri's return will come with another attempt, backed by France, the United States, and Egypt, to restart talks with President Michel Aoun to form a government.