With the International Support Group for Lebanon, the United Nations, friendly states, and international leaders alike, all preoccupied with Lebanon's current and ongoing financial crisis, the light at the end of the tunnel seems to be growing smaller.
Amid public doubt, and people still taking to the streets, Lebanon's President Michel Aoun announced that foreign states, particularly France, had expressed a desire to help Lebanon emerge from its severe economic crisis.
As per a Reuters report, on Saturday, February 8th, 2020, Aoun made this public announcement as Lebanon continues to grapple with its worst economic and financial strains in decades.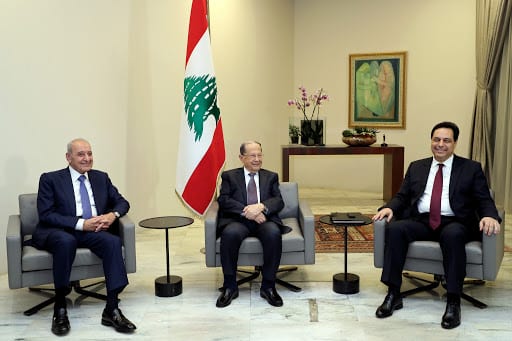 Although international donors have said publically that they are willing to help Lebanon overcome these difficult financial times, they have also said they will only do so if the government represents the people, as well as enacts long-overdue reforms.
In his public announcement he made during his interview with French Magazine Valeurs Actuelles, President Aoun stated that he had a phone call with French President Emmanuel Macron.
The two would speak once more in the coming few days in order to discuss the degree to which France can help at this stage.
President Aoun's Office quoted him in saying: "A number of states have expressed their desire to help Lebanon, with France at their forefront." His office did not expand on this point.
The new Lebanese government has approved a "rescue plan" that encompasses seeking our foreign aid and calls for interest rate cuts. It warns that some "painful steps" will be necessary, according to a copy seen by Reuters.
Prime Minister Hassan Diab's Cabinet was controversially formed last month with the support of the Iran-backed Hezbollah movement and its political allies, which currently hold a parliamentary majority.
The government must contend with a liquidity crunch, shattered confidence in banks, a weakened Lebanese pound, and soaring inflation.
The confidence vote is planned to take place on February 11th and 12th. With the announcement on social media and among civil society activists that demonstrators intend to prevent that session, the rescue plan might need a plan of its own if it wants to get to Parliament in time.
France and Lebanon have maintained friendly ties for decades now, and the French President has announced his country's intention to support Lebanon during these difficult times in the past.