Amid coronavirus breakout, the Ministry of Public Health in Lebanon asked medical students and interns to help aid the two patients infected with coronavirus and others suspected to have the virus at Rafic Hariri Hospital in Beirut.
The only university to respond to the call was the Lebanese University.
Rafic Hariri University Hospital (RHUH) has created a department to receive and treat any coronavirus infected persons and suspected cases.
Reportedly, doctors at RHUH as well as medical students and doctors belonging to private universities, the likes of the American University of Beirut (AUB), the Lebanese American University (LAU), and the Beirut Arab University (BAU), refused to volunteer in the department.
According to Al-Modon, doctors belonging to the Lebanese University (Faculty of Medical Sciences) were quick to volunteer, free of charge.
RHUH welcomed a medical team from the Lebanese University ready to carry out a national duty, as many doctors have failed before it. Accordingly, a  "coronavirus unit" was formed.
The volunteer-based coronavirus unit, made up of 14 doctors, belonging to the Faculty of Medical Sciences at the Lebanese University, works for 24 hours free of charge in the hospital.
The unit's duties are to conduct an initial examination to follow-up with the people affected in quarantine, in addition to counseling and spreading awareness in dealing with the virus and ways to prevent it.
A medical source at RHUH confirmed in an interview with Al-Modon that private universities withdrew their trainees and students from the building designated to confront the coronavirus, out of fear of any infection. However, another source denies it.
Another administrator at the hospital, in an interview with Al-Modon, said that it was that the private universities'  interns who decided not to volunteer in the coronavirus-designated building and that there was no official decision from their universities.
A med student at BAU confirmed that it was the university's decision, and not the students'. "Once the coronavirus was confirmed, the university was quick to pull us out," he told us.
However, the student proceeded to say that the university only pulled students, and not interns or residents.
"Interns and residents are not considered under the wing of the university, so technically, the university does not have a say in it."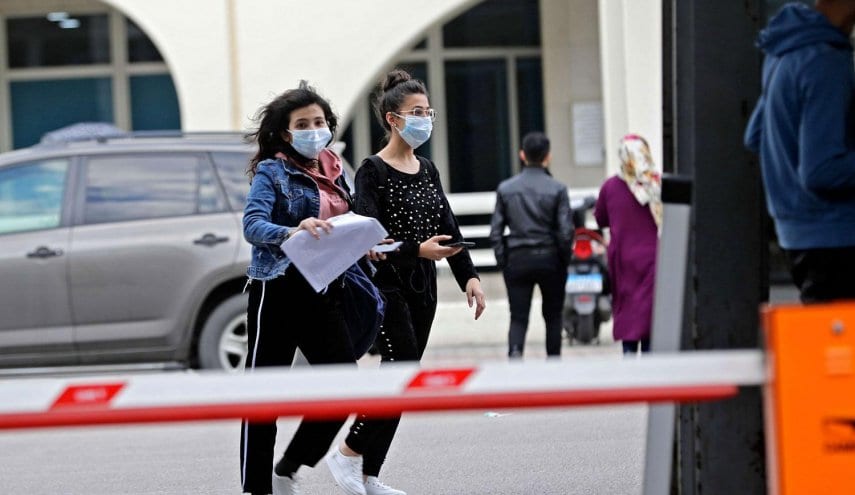 In addition to not being granted permission to volunteer at the coronavirus unit, the med students were also dismissed of their usual rotation in the hospital.
According to administrative sources at RHUH, the number of volunteers in the coronavirus department are sufficient until today, especially since the hospital receives no more than ten to twelve suspected cases of coronavirus a day.
Once the medical team examines the suspected patients twice, and the result shows negative, the patients get released.
This means that the department is still under control by the number of doctors available, "but if things develop, the number of the medical staff will not be enough," sources confirm.