As we reported previously, news that a "United Human Chain" would form across Lebanon on October 27, 2019, broke just a few days ago, with protesters updating a Facebook event on meeting points and locations, as well as how everyone can take part.
The human chain formed indeed on Sunday as scheduled, with protesters gathering at designated spots across Lebanon on the eleventh day of Lebanon's biggest peaceful demonstrations ever.
Protesters stood hand in hand along Lebanon's coastal roads in an attempt to cover 171 kilometers from North Lebanon all the way to the South. There have been no follow-up reports as to whether or not this chain was successful in its mission.
But, nonetheless, several human chains spanned across Beirut, Tripoli, Zouk Mosbeh, Dbayeh, Jal el Dib and across Southern regions of Lebanon, and hundreds of images circulated across all forms of social media. Al Jazeera TV reported that the participants in the chain were in the tens of thousands.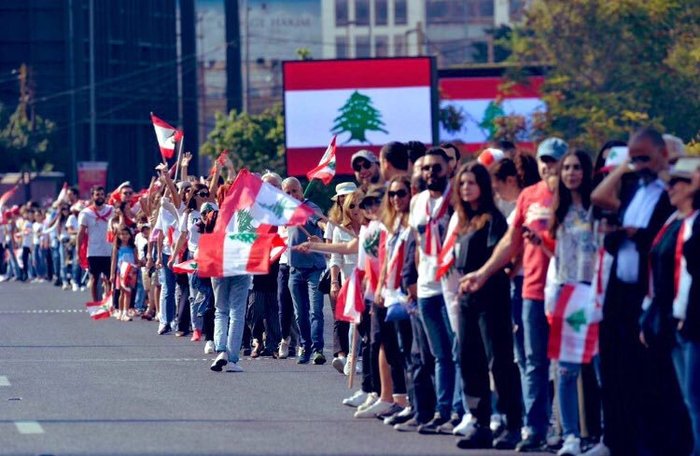 In more recent developments today, Lebanon's banking association has stated banks would stay closed on October 28, 2019, as another working week is paralyzed by ongoing protests and road blockades across the country.
Schools, universities as well as several private companies and businesses will remain closed, amidst a now eight-day long bank closure.
Financial strains are continuing to stress the population as a scarcity of dollars currently poses a massive question as to whether or not everyone will not only get paid on time but also get paid fairly.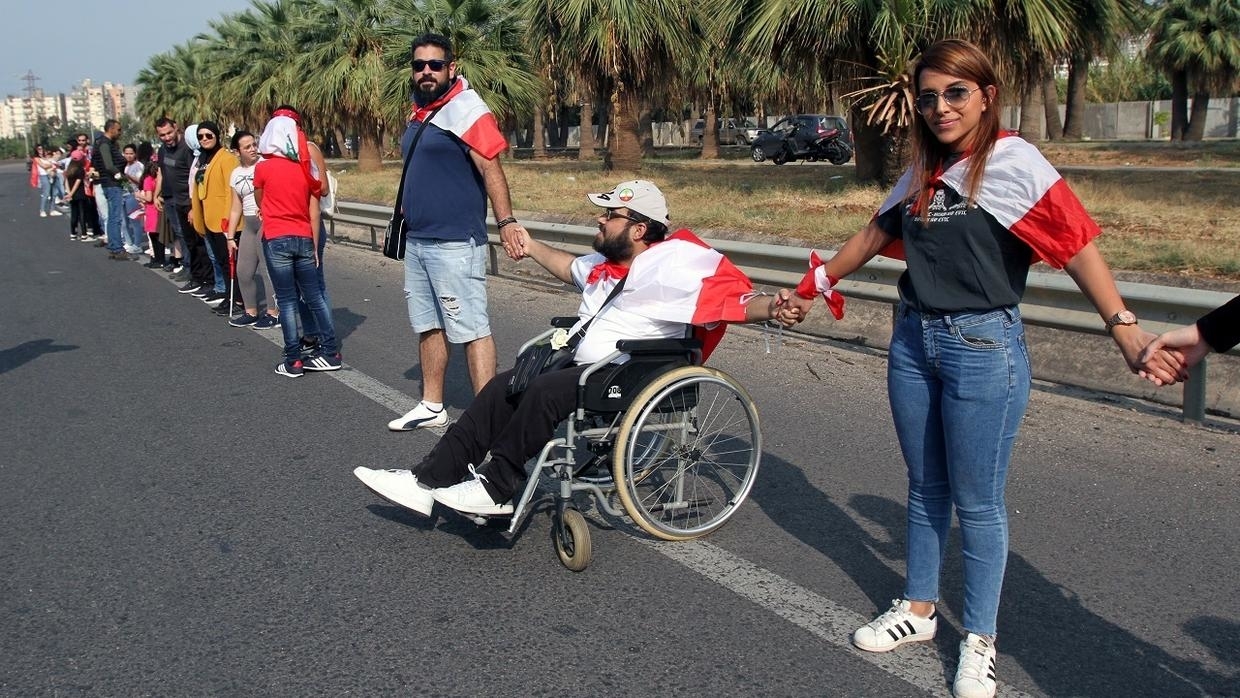 As the United Human Chain was taking place, ongoing protests continue to sweep the nation, as well as everyone, including Pope Francis, is offering his prayers and support for Lebanon.
One can only hope that this chain would act as yet another symbol of the Lebanese public's will to co-exist peacefully and achieve full rights for all its citizens without exception.