According to the Lebanese Minister of Labor in the caretaker government, Mustafa Bayram, the direct daily cost of the open strike in the public sector is about 12 billion Lebanese pounds or about $400,000.-
Since June 13th, about 300,000 public sector employees have been carrying out an open strike to demand a correction of salaries and an increase in the value of social benefits.
Asharq Al-Awsat mentioned that a limited number of employees returned to their work in some ministries and departments at the beginning of last week in response to a solution proposed by the Lebanese government.
Most strikers rejected the proposed solution because it wasn't enough to even cover the cost of daily transportation.
Within one year, the cost of transportation in the country increased by about 14 times with the unprecedented rise in fuel prices, following the decision of the government and the Central Bank to lift subsidies on fuel imports.
Before the crisis, the price of a can of gasoline (20 liters) was 25,000 LBP. Today, it is more than 630,000 LBP.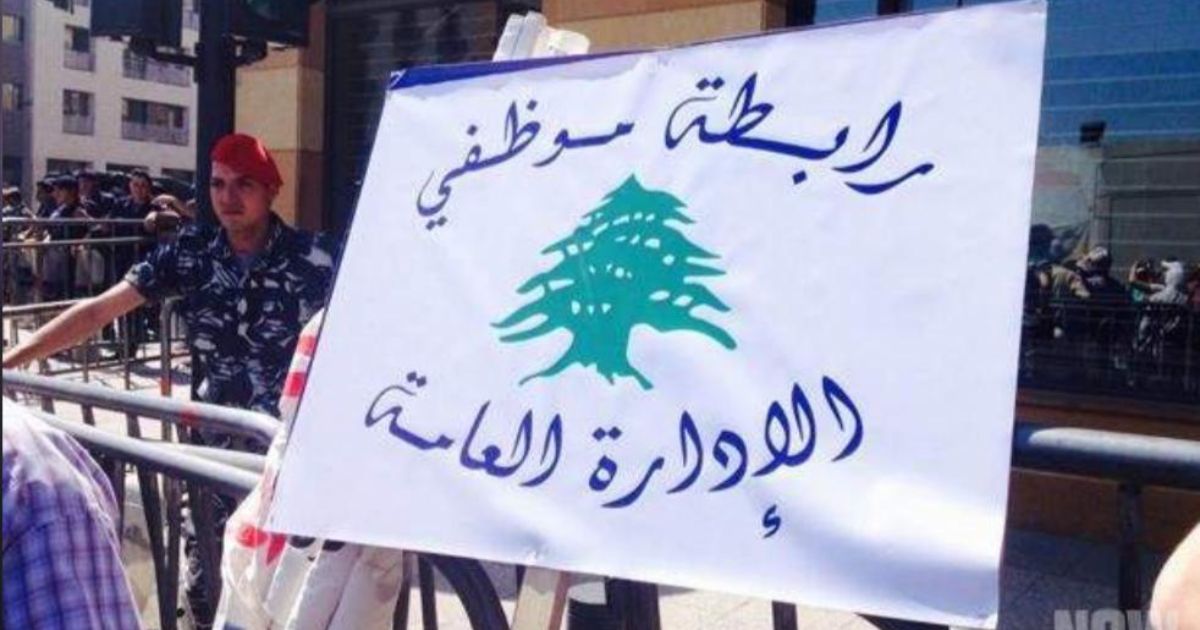 The head of the Public Administration Employees Association, Nawal Nasr, confirmed that the strike will continue until the workers achieve a fair and equitable result, including family support, medical subsidies, and education.
The crippling effects of the strike, on the other side, are felt across the country. People have been unable to complete the process of buying and selling a car or obtain the required documents to apply for travel visas, and so on.
On a larger scale, food security is threatened by the strike as food importers are struggling to retrieve their goods from the port of Beirut and some of these companies have stopped importing new shipments.
General Labor Union President Bechara Al-Asmar stated that the Traffic Department may break its strike this week if the agreement it's working on with the Ministry of Labor follows the correct path.
He urged the strikers to accept the government offer that will provide 3.5 times the salary today, with 1-2 working days per week.
The researcher at the International Information Corporation, Mohamed Shams El-Din, told Anadolu Agency that the annual cost of public sector employees' salaries is 8,000 billion LBP per year ($5.33 billion according to the official exchange rate of 1,500 LBP).
However, if wages are increased by at least five times, which is what the employees demand as a minimum, "the annual cost will exceed 42,000 billion pounds annually, which will cause significant inflation."
So far, the state's institutions and their employees are in the eye of a deadly economic storm after the collapse of the banking and financial sectors, which, according to the World Bank in its latest report, is the price of a Ponzi scheme.
Related:
Lebanon's Everyday Life: Open Strikes And Frustrated Citizens.
World Bank Accuses Lebanese Politicians Of Cruelty Over Deposit Promises.