Qatar Fund for Development launched the project of restoring the old market in the village of Douma in cooperation with the Batrouniyat Association.
The project was launched in a ceremony held in the same market, in the presence of the Lebanese Minister of Tourism Walid Nassar, and the Qatari Ambassador to Beirut Ibrahim bin Abdulaziz Al-Sahlawi, in addition to MP Gebran Bassil.
This ceremony is a completion of an agreement that was signed in 2019 to improve the urban planning of the Douma area in northern Lebanon, with the aim of supporting the Lebanese people to revive the economy.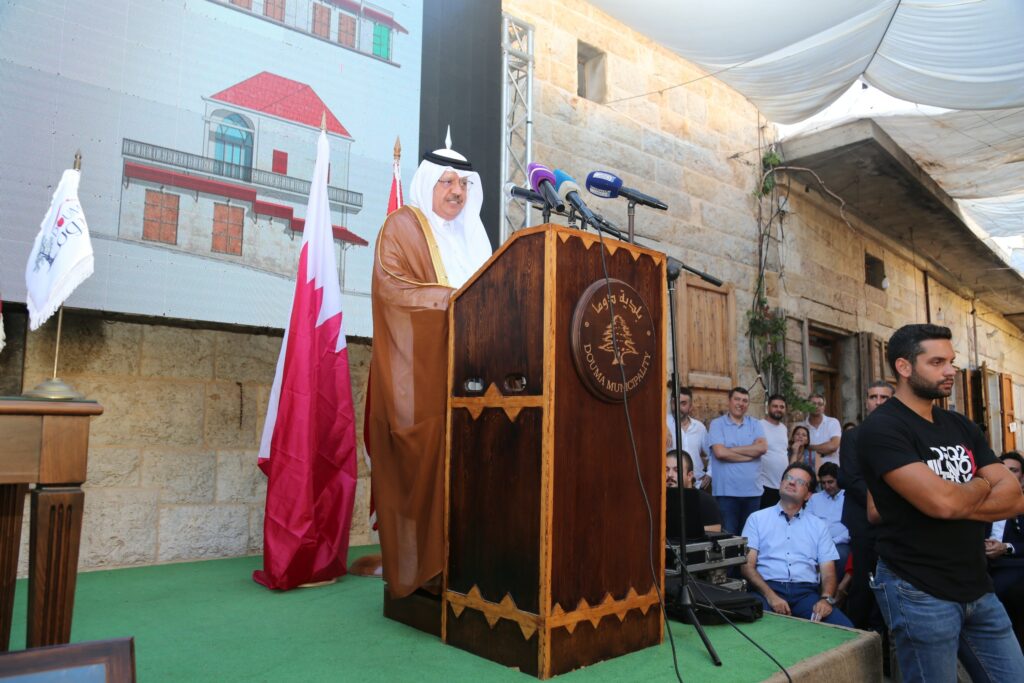 During the ceremony, the Ambassador of the State of Qatar to Beirut delivered a speech, during which he said: "I am honored to participate today in the launch of the Douma market restoration project, which the State of Qatar was given the opportunity to finance out of its tireless desire to stand by Lebanon and support it in all fields."
He added: "Today this opening is the culmination of the partnership and cooperation between the State of Qatar, represented by Qatar Fund for Development and the republic of Lebanon, and to complement the sustainable development goals that constitute common priorities."
This project is a continuation of the role of the Qatar Fund for Development for sustainable development goals, including "decent work and economic growth."