The Lebanese Revolution, which kicked off on October 17th, 2019, set the political scene into a frenzy never seen before.
Countless Lebanese families from all over the country took to the streets to voice their disdain for the ruling class. The change-seeking wave that was set in action then led to the rise of many new independent groups and to the breaking of many political taboos.
With all that said, one would expect a higher turnout from voters in the Lebanese parliamentary elections. However, according to the Minister of Interior Bassam Mawlawi, the turnout was a mere 41%.
While the number is upsetting at first, the low turnout is not as unforeseen as one might think, and here's why:
#1 Electoral lists running on behalf of civil society and as the opposition were perceived as disorganized by the people.
Many citizens had qualms with these lists not unifying and presenting a single front.
In fact, one of the most common reasonings you would hear from people against these groups were statements like, "They can't even agree amongst themselves, you want us to believe they can enforce change?"
#2 Fuel prices and transportation problems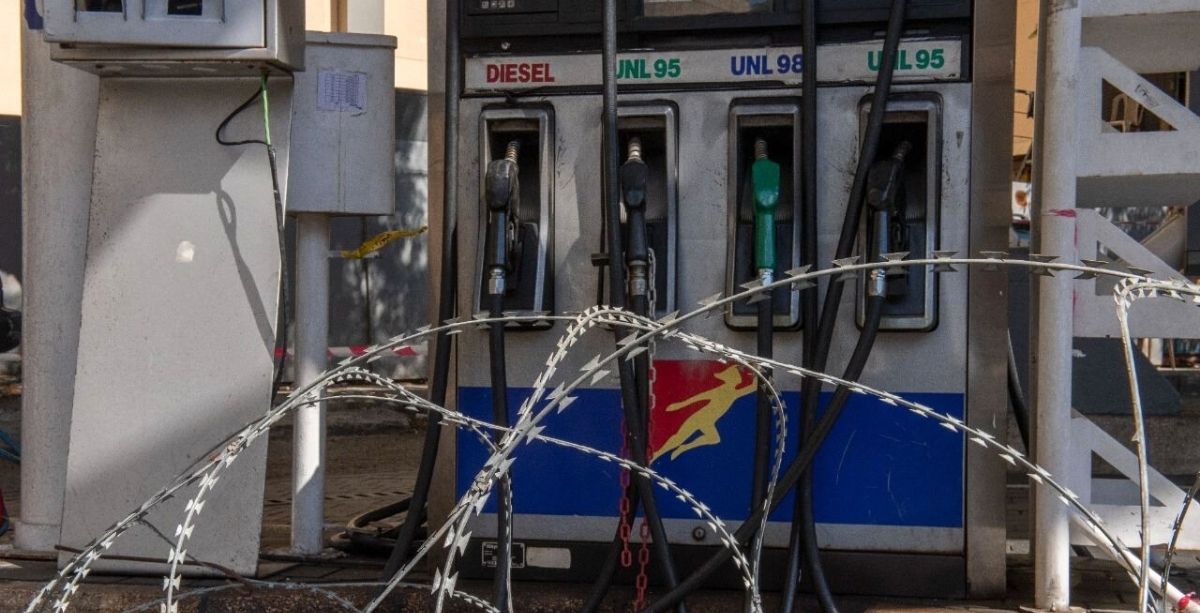 Ideological reasoning aside, many citizens had much more practical problems to tackle. The most incessant among them were transportation issues and fuel prices.
The current unprecedented financial crisis has taken its toll on the majority of the Lebanese in the country.
Many had to relocate from their villages to cities. A common dialogue amongst them was that they'd have to pay half their rent's worth in transportation if they were to take a cab to their districts.
#3 Accessibility to polling stations was very lacking in general
Only a few centers accommodated people with disabilities while the rest did not. They had protested prior to the elections for the government to consider their special needs to allow them easy access to perform their civic duty on election day. Their calls remained unheeded.
#4 The situation at most polling stations was generally bad and disorganized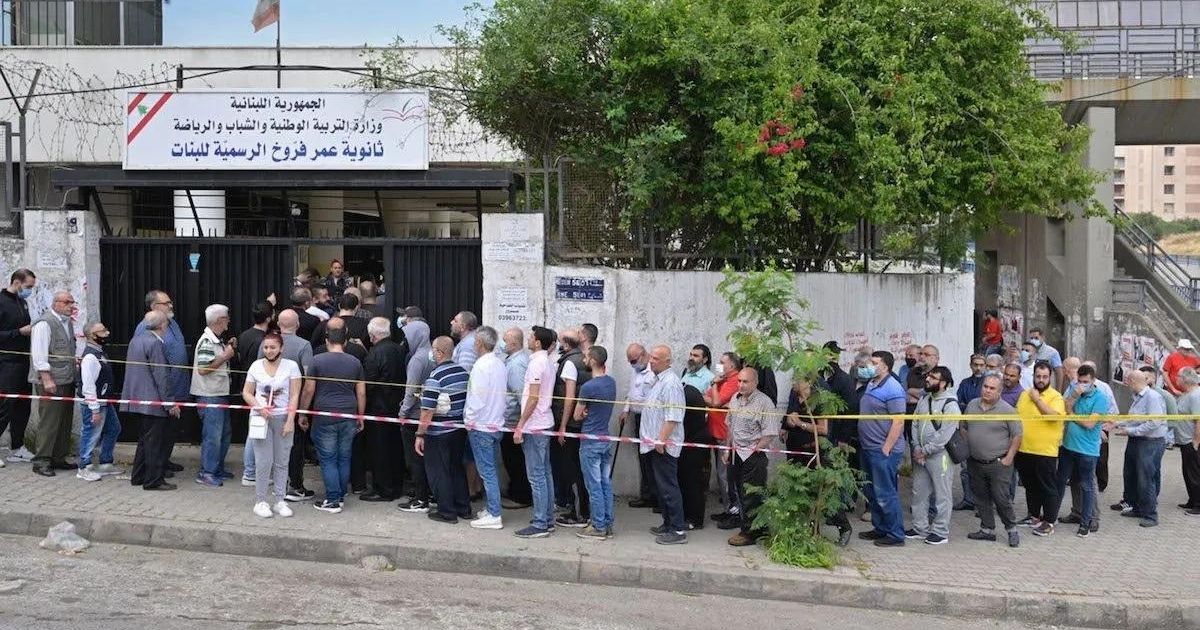 A tidbit most previous Lebanese voters are more than familiar with. From long and crowded queues to lack of adequate air conditioning in most polling stations, and the pretense that Covid never existed.
While this seems passable to the younger generation, most elders who were aware of the possibility of having to wait in line for hours, would very much rather just stay in the comfort of their homes.
#5 Distance issues with polling stations in the diaspora
The Lebanese government missed taking into consideration how big cities of the world are and the usual long distances.
There were key cities in the diaspora with no assigned polling stations. An example would be Madrid, a capital city, yet with the nearest and only assigned polling stations in Spain being 2 in Barcelona, which is a good 5-6 hours trip. Same in Turkey where a Lebanese had to travel for 2 days, 2000+ km to make it to the Istanbul polling station.
Parents with young children couldn't possibly undertake such an expedition. And with the ongoing fuel price issue in the world, many would have simply abstained.
Those who decided to brave the distances had to commute long hours (14+ hours by car, others had to take flights to the nearest station).
#6 The issue with the time allocated to the diaspora registration
Amidst a wave of mass migration, registration closing back in November meant anyone who left between then and now couldn't register.
Even those before who didn't have a permanent residency, like most who left after the explosion, couldn't register to vote. (Estimated to be at least 300,000 people).
#7 Saad Hariri's call to boycott the elections
Many Future Movement partisans and Hariri followers did not participate in the elections after Saad Hariri called for boycotting them.
This was evident in the districts with heavy Sunni populations such as Beirut II, Minyeh, Dinnieh, Tripoli, and West Bekaa – Rashaya.
To make their boycotting stance loud and clear, a crowd of Hariri's followers went at length to celebrate it with a pool party in the street.
Boycotting seemed more important to them than seeking to make a change in their crises-crippled country by voting.
#8 Timing issue with passport renewals for local voting
The government announced on Thursday, May 12th, its decision to open for renewal of expired passports for local voting (only) on May 15th, barely a couple of days for people to renew their passports before election day.
#9 Fear of conflicts, clashes, and intimidation in certain areas of the country
The electoral race turned intense weeks ahead with political parties disputing and threats and accusations thrown at each other. This generated dread among people to commute to sensitive areas to vote, particularly areas known to be controlled by armed partisans, which ended happening.
#10 Voters left back home without voting
Overcrowded stations and long queues turned impossible at some polling stations, like in Hrajel where many decided to leave without casting their ballots after long hours of waiting. There were also cases of people fainting as reported by a witness at a polling station in Beirut.
#11 Ballot boxes destroyed and/or canceled
Chaos and failure to impose law and order in certain polling centers yielded clashes that destroyed ballot boxes.
There were also cases of cancellation of some diaspora ballot boxes, such as the ballot boxes of the Lebanese diaspora who voted in Syria, and the ballot boxes from France and Qatar for Beirut III by judicial order, as reported by the state-run NNA.
#12 Roads blocked on voters
LADE recorded 30 cases of roads being blocked on voters, impeding them to reach the polling stations to cast their ballots.
It also reported security forces blocking the road in preparation for the arrival of the convoy of Parliament Speaker Nabih Berri to vote in Tibnin – Bint Jbeil, which caused the center to close down completly.
#13 Voters arriving at the last minute to vote
LADE also reported 30 cases of big number of people arriving minutes before the closing time.
#14 Some polling stations halted the voting process due to clashes
And registration papers were destroyed, like in the case of Al Ram-Baalbek where papers of registry 34 to 50 were decimated. Those are votes lost.
#15 Power cut during voting
Electricity cut in Tripoli and Akkar during evening voting and people had to find their names and cast their votes at the flash light of their cell phones. The power cut could have stopped residents who hadn't voted to head to the stations.
#16 Glitch in the ministry's form sent to the diaspora for their locations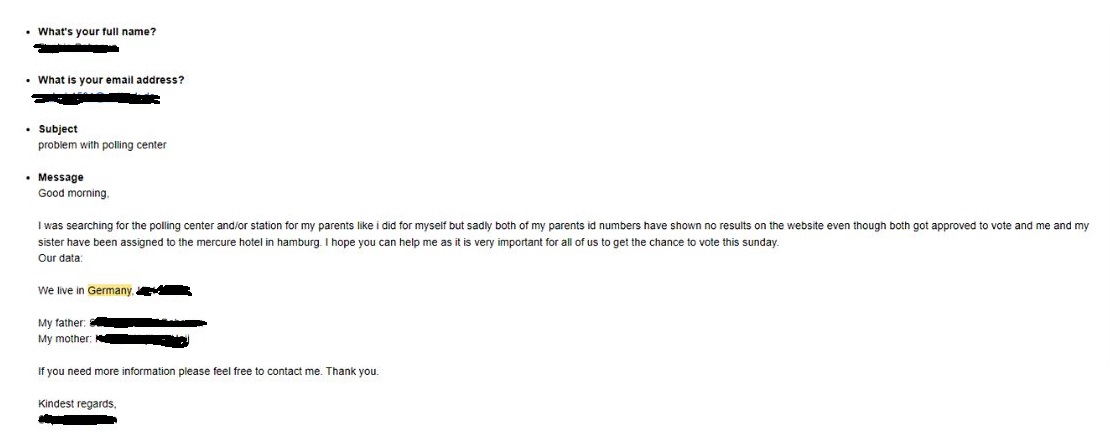 Some registered voters in the diaspora, who had received their approval, could not find their names in the search form provided by the ministry for the location of their polling centers.
#17 Voter apathy
Another common reason that highly prevails in Lebanese society is voter apathy. It might not be the reason one wants to hear, but it's more common than assumed.
There are always people in the Lebanese society who think politics doesn't concern them and they aren't getting anything from the whole political scene.
There is a lack of awareness, and even education, in the country in regards to the citizen civil duty to vote, and how their votes can make a difference in changing their country to the better. For many, it remains a right they neglect to use or tap into.