The Counter Extremism Project (CEP) ranked the leader of Hezbollah, Hassan Nasrallah, first in the list of "Top 20 Most Dangerous Extremists," topping ISIS, the Muslim Brotherhood, and the anti-Muslim Buddhist group in Myanmar.
Ranked 2nd in the list is the current ISIS caliph Amir Muhammad Sa'id Abdal-Rahman al-Mawla, followed by Ismail Haniyeh, Hamas political chief, ranking 3rd.
According to the CEP's report, the list of the top 20 'Most Dangerous Extremists' considered individuals from across the spectrum of ideologies and beliefs.
It noted that it ranked Nasrallah first because it has shaped Hezbollah into the dominant political power in Lebanon, and is the "driving force" behind its military operations.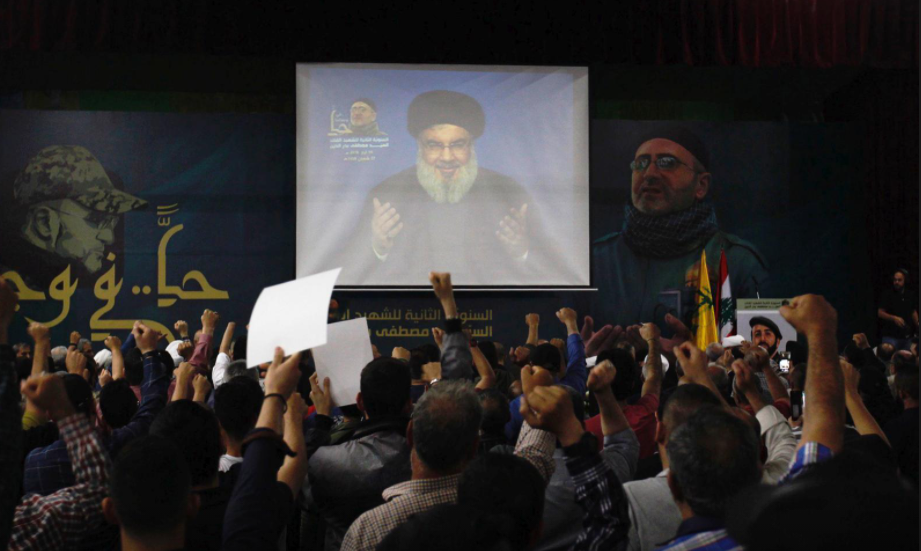 "Before September 11, 2001, Hezbollah was responsible for more deaths of Americans worldwide than any other organization," the report noted.
In 1995, Washington went on to sanction Nasrallah for threatening to disrupt the Middle East peace process. In 2012, the U.S. Treasury sanctioned him for helping the Syrian regime crush anti-government protests.
That sanctioning designation came under U.S. Executive Order 13582, signed by President Barack Obama in August 2011 in part to halt those helping Syria repress the uprising against Bashar al-Assad's rule.
The United States and its Arab Gulf partners expanded on additional sanctions during 2018, targeting Hezbollah leader, Hassan Nasrallah.
In more recent times, one of the world's biggest-ever amphetamines haul was reportedly linked to Hezbollah, a trade deemed a major support to the Syrian regime.
"The trade of the drug Captagon is a major source of funding for Syria and Hezbollah's militia," stated BBC's Middle East correspondent Quentin Sommerville.
A few days ago, the United States Senate passed a resolution submitted on August 13th, blaming Hezbollah for the tragic Beirut Port explosion that killed more than 200 people, injured thousands, and caused damages in billions of dollars.
In addition to the United States, over 65 countries have officially designated Hezbollah as a terrorist organization throughout the past year.
For more on the CEP report: Top 20 Most Dangerous Extremists.