The Governor of the Central Bank of Lebanon (BDL), Riad Salameh, issued a statement in response to the several charges brought against him in Lebanon, Switzerland, France, Germany, Luxembourg, and other countries.
The charges are related to embezzlement and money laundering.
In his press release now, he announced that he assigned an auditing company to audit his accounts and explained the charges as being campaigns against him.
"These campaigns revolve around some operations in the Central Bank of Lebanon that took place during my tenure on one hand, and my personal wealth on the other," he said.
"I asked a well-known and first-class audit office to scrutinize the operations and investments that were the subject of continuous media speculation," he added without disclosing the name of the firm.
The findings of the said auditing company stated that the company Forry Associates Ltd. did not receive money from BDL directly, but from third parties that used to deposit money in bank accounts at BDL, where these funds eventually are transferred to Forry Associates Ltd.
"The results clearly show that not a single penny of public funds is used to pay Forry Associates Ltd.'s fees and commissions," Salameh said.
The contract signed by BDL with Forry Associates Ltd. has reportedly led to Salameh and his brother Raja being accused of money embezzlement and laundering by the Swiss Public Prosecution, and then by public prosecutors in other countries, including Lebanon.
According to the Swiss prosecution, that company is based in the British Virgin Islands. The contract was reportedly signed by Riad Salameh for the BDL and by Raja Salameh for the Forry Associates, where Raja Salameh is "the only effective beneficiary," according to the Swiss judiciary investigation.
Speaking about his personal wealth, Salameh said that it is "clear, documented and not hidden."
He explained that before being appointed as governor for BDL, he was "a successful banker at Merrill Lynch for nearly 20 years" and his monthly salary was about $167.000, before leaving that firm in 1993.
That amounted to an annual salary of about $2,000,000, according to him.
By then, in 1993, his wealth was estimated at $23,000,000 in addition to the inherited assets; also according to him.
"I have clearly declared that I have assigned specialized people whom I trust to invest and increase my wealth, and to manage and supervise my assets, without any interference from me, as my central authority does not allow me to do so," he stressed.
He said that that wealth has been "wisely invested" and has grown exponentially over a period of 28 years, which has allowed him to own the assets he now owns.
He affirmed that he has declared his wealth in accordance with Lebanese laws, including the provisions of a law related to the declaration of financial disclosure and interests and the punishment of illicit enrichment.
According to him, he has asked the (unnamed) auditing company to review his personal accounts in US Dollars and Euros at BDL.
Salameh's bank accounts are in accordance with an article in the Monetary and Credit Law that allows BDL to open deposit accounts for its employees. According to the unnamed auditing firm, these personal accounts are separate from the accounts of BDL deposits.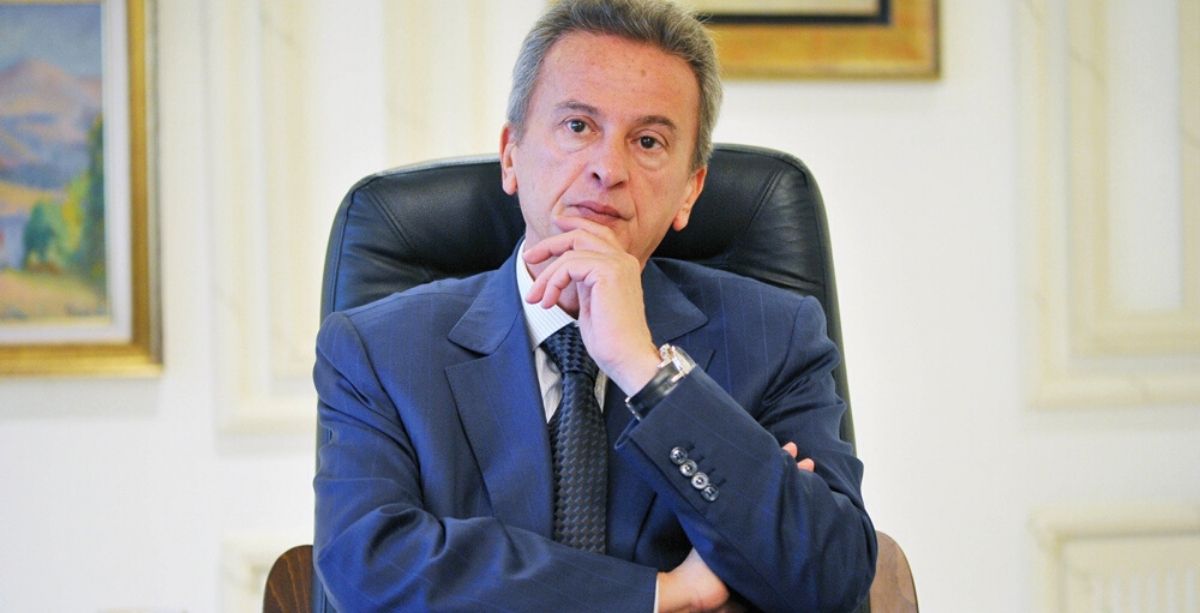 "As for my investments, I asked the auditing office to review my investments that have been in the headlines for the past year," he added.
The unnamed firm tracked the source and reached a result that clears Salameh, according to him:
"These investments were made by myself with funds sourced from my personal accounts, and nothing prevents me from investing and developing my own wealth, especially that it is real estate and personal financial investments only." 
Salameh concluded his press release by reiterating that he did nothing wrong, according to the testimony of an auditing firm which name he did not reveal.
On Monday, the judicial authorities in Luxembourg announced that they had opened a criminal case against him and his assets.
Salameh has been prosecuted for the crime of "embezzlement", as described by the Swiss Public Prosecution in the correspondence sent to the Lebanese Discriminatory Public Prosecution last January.
To date, the judiciary in Lebanon, as in Switzerland, is still prevented from obtaining much information about Salameh or his brother Raja, under the pretext of banking secrecy.
Despite his claims of innocence, Salameh continues to prevent the Lebanese judiciary to investigate his bank accounts, holding on to the pretext that they are being handled by the Special Investigation Commission, which he heads himself.