Countries around the world did not disappoint with their financial and emotional contribution to Lebanon that is experiencing a heart-breaking nightmare following the August 4th port explosion.
Brazil is coordinating actual support for the Lebanese citizens, but so far they've made incredible gestures of solidarity with the Lebanese.
Yesterday, August 6th, São Paulo, Brazil stood in solitary with Lebanon by screening our flag in the middle of the city.
Today, Brazil also lit up its number one landmark, the famous Christ The Savior monument in Rio de Janeiro.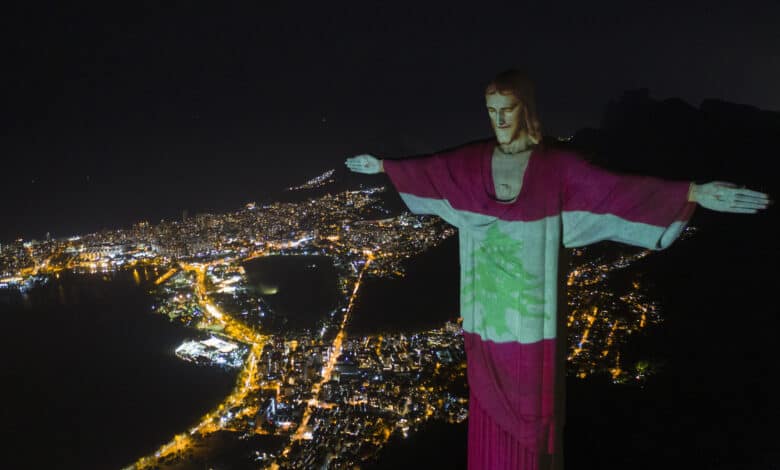 Gestures like these mean immensely to the Lebanese people in this time of tremendous sorrows, where emotional support could help them go through and keep going.
Also, The Arab Brazilian Chamber of Commerce is allocating funds for the victims of the explosion, which are certainly needed.
Similar gestures cities' landmarks lighting up with the Lebanese flag for moral support and solidarity were also seen in Canada, Kuwait, and other countries.