A historical finding has just been revealed in the heart of Baalbek, and by coincidence.
Mosaic panels from the Roman era were discovered during the excavation process of laying sewage pipes in the commercial market in the city of the sun, east of the historic temple, in front of the municipality building.
The deputy mayor of Baalbek, Moustafa Al-Shell, confirmed that the city of Baalbek is filled with ancient artifacts that are yet to be discovered.
He took this opportunity to call on relevant ministries to start putting their role in Baalbek into action.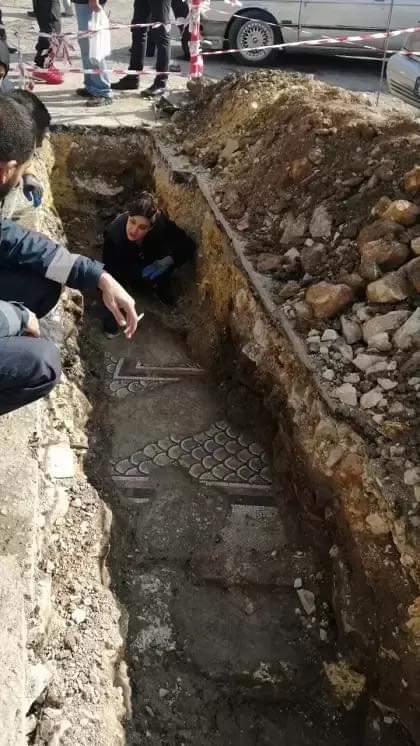 He explained that the Director of Artefacts in Baalbek is supervising the excavation process to protect and store the new discovery in safe hands.
Baalbek is listed by UNESCO as a World Heritage Site and for a good reason. It is one of the finest examples of Imperial Roman architecture at its apogee.
With its colossal structures still standing, Baalbek was known as Heliopolis during the Hellenistic period. It sustained its religious function during Roman times when the sanctuary of the Heliopolitan Jupiter attracted thousands of pilgrims.
Despite extensive restoration in the 1960s and the 1980s, and the impact of armed conflict, such as the civil war which brought unplanned development, the overall authenticity of the site still stands strong today thanks to the efforts of local residents and international bodies. 
In fact, Baalbek stands as the most visited touristic site in Lebanon.