The Civil Defense Marine Rescue Unit recently carried out a rescue operation for a large sea turtle at Zouk Mikael Beach.
The turtle sustained injuries to its head due to an accidental collision with a boat propeller.
Starting their mission three days ago, the team provided immediate medical assistance to the sea creature.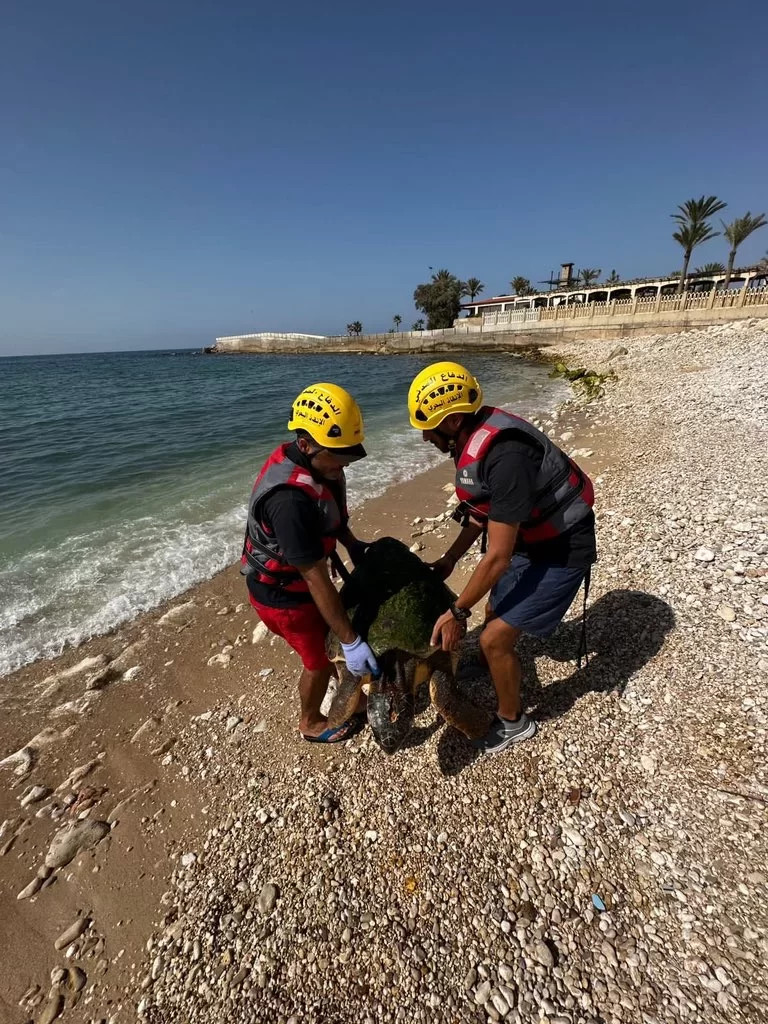 In a coordinated effort, animal welfare organizations and veterinarians also joined in. They unanimously agreed that treating the turtle on the spot was the best course of action.
The reason behind this decision is due to the fact that seawater can actually speed up the healing process. Happily, the turtle is now recovering well from the impact of the unfortunate accident.
Related: Lebanese Civil Defense Rescued A Severely Injured Sea Turtle Off The Coast Of Jounieh, Lebanon