An environmental organization recently complained to the Beirut Police Unit of the Internal Security Forces (ISF) about a group of people selling wild animals, violating animal protection and welfare laws.
ISF personnel contacted the sellers, posing as interested buyers of 2 lion cubs and a crocodile, and agreeing on a date for receiving them in exchange for $900, the ISF's General Directorate said in a statement.
Beirut's Al-Bastah Platoon then set up an ambush during the fake exchange and arrested 23-year-old Syrian national "H.Z." and 26-year-old Lebanese national "A.M."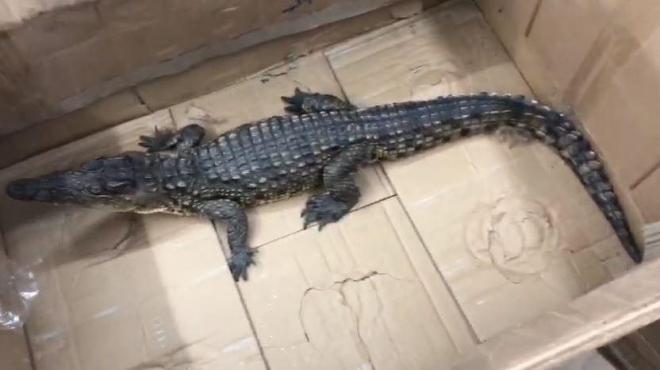 Further investigation led to 2 shops that had been selling wild animals. Police seized 4 sharks, a ferret, 4 rodents and reptiles, including 2 Iguanas, in addition to around 5 parrots and other animals.
The supplier of the crocodile was then uncovered (Lebanese national S.S., 31), along with 3 additional shops in several areas, where more than 10 exotic and rare birds were discovered put up for sale.
"The animals were handed over to the plaintiff association and the Ministry of Agriculture – Directorate of Animal Resources – for cooperation between them after they had been appointed judicial guards over them," the ISF's statement said.
All of the suspects but A.M. were released, and the latter will remain in custody for the ISF to reach the rest of the violators uncovered during the investigation.
---
Our team works tirelessly to ensure Lebanese people have a reliable alternative to the politically-backed media outlets with their heavily-funded and dangerous propaganda machines. We've been detained, faced nonstop cyber attacks, censorship, attempted kidnapping, physical intimidation, and frivolous lawsuits draining our resources. Financial support from our readers keeps us fighting on your behalf. If you are financially able, please consider supporting The961's work. Support The961. Make a contribution now.