Shawarma, which can be described as a little piece of heaven right here on earth, is now being reinvented into a new food category, as part of the newest invention from Abou Msallam, a Lebanese fast-food restaurant.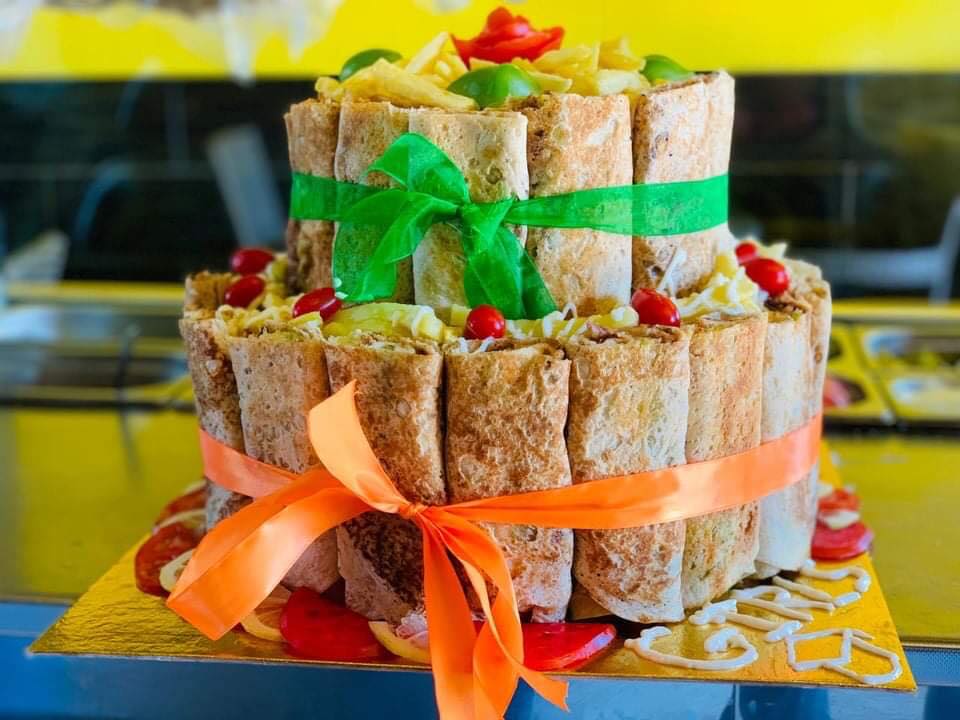 The famous sandwich that mainly consists of meat shaved from the rotisserie grill, with a strong relish of garlic paste, vegetables, and other garnishes, is now turned into a Shawarma cake.
Abou Msallam, located in Arsal in Bekaa, has introduced their newest invention, "Shawarma cake" to their menu!
The Shawarma Cake consists of delicious shawarma sandwiches lined up in a circle and filled in the inside with a large amounts of heavenly golden fries.
You have the option to mix things up by getting chicken and meat shawarma, or stick to one kind.
If you're tired of the usual shawarma wrap and want to challenge the norm, this concept is perfect for you.
Even better if your friend's birthday is coming up, this Shawarma cake will definitely put a smile on everyone's faces.
One thing for sure, Lebanese can't cease to bring their creativity to a hold, whatever the challenges around.