Lebanon's Military Court headed by Brigadier General Mounir Shehadeh sentenced Lebanese singer-turned-jihadist Fadel Chaker to 22 years in prison with hard labor.
The court sentenced Chaker in absentia to 15 years for his involvement in terrorism by providing logistical services to terrorists.
Charker was also sentenced to 7 years for financing the armed group of radical Sunni Muslim cleric, Ahmad Al-Assir, and providing them with ammunition.
The 51-year-old pop singer was also fined 5,000,000 LBP and stripped of his civil rights.
Chaker left his music career in 2012 and became affiliated with the Salafist Ahmad Al-Assir. For what was happening to the Syrian people, Al-Assir strongly opposed Syrian President Bashar al-Assad and Hezbollah.
In an interview with AFP, Al-Assir's sister revealed that he used to support Hezbollah's resistance against Israel "but he left when he saw the truth."
In 2013, A-Assir led the 2013 Abra attack on army units near Sidon, which killed 18 soldiers. He was sentenced to the death penalty for carrying out the terror attacks against the Lebanese army.
Since then, he is reportedly in hiding in Ain al-Hilweh Palestinian refugee camp, declared a wanted fugitive and terrorist by the Lebanese government.
In 2017, Chaker was sentenced in absentia to 15 years for his involvement in the 2013 attack. However, only a year later, Chaker went back to his music career and was received with mixed feelings.
In May 2018, Chaker was due to sing the theme song of a popular Ramadan series with a Cairo-based production company called AG Group.
Some artists like Assi El Hallani, Elissa, Fares Karam, and Melhem Zein were supportive of his return. Others, including Ragheb Alama and Rami Ayach, condemned it.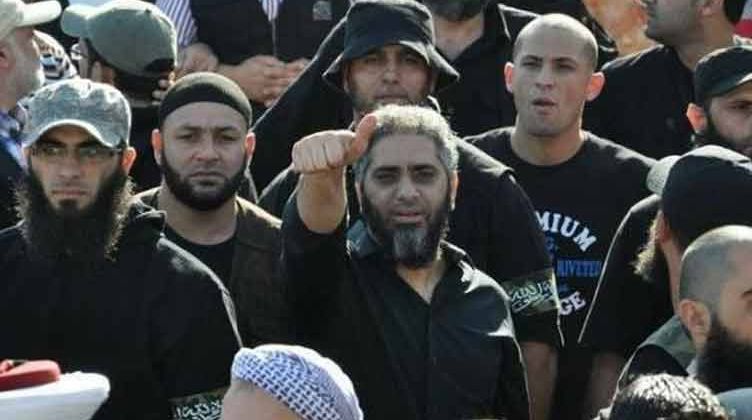 AG Group was quickly met with criticism for collaborating with Chaker. After an appeal from the mother of a martyr of the Abra attack, the company quickly pulled Chaker's song from the series to reiterate its support for Lebanon and its army.
However, Fadel has continued his path in music, performing some concerts, and even got himself a YouTube Creator Award for passing 100,000 subscribers in 2019.
His son, Mohamed Chaker, has followed in his footsteps, making a name for himself in the music scene singing romance songs.