For those in Lebanon who may have lost faith in luck, particularly when it comes to financial fortune, this might be quite surprising.
A man has recently experienced a stroke of pure luck as his lottery number was drawn, resulting in the largest prize ever recorded in the history of Lebanese Lotto.
The official Facebook page of "La Libanaise des Jeux" has recently shared some exciting news with the Lebanese community.
In the latest draw, known as Draw No. 2138, the lottery was scored by a lucky Lebanese citizen named Magdy Qais.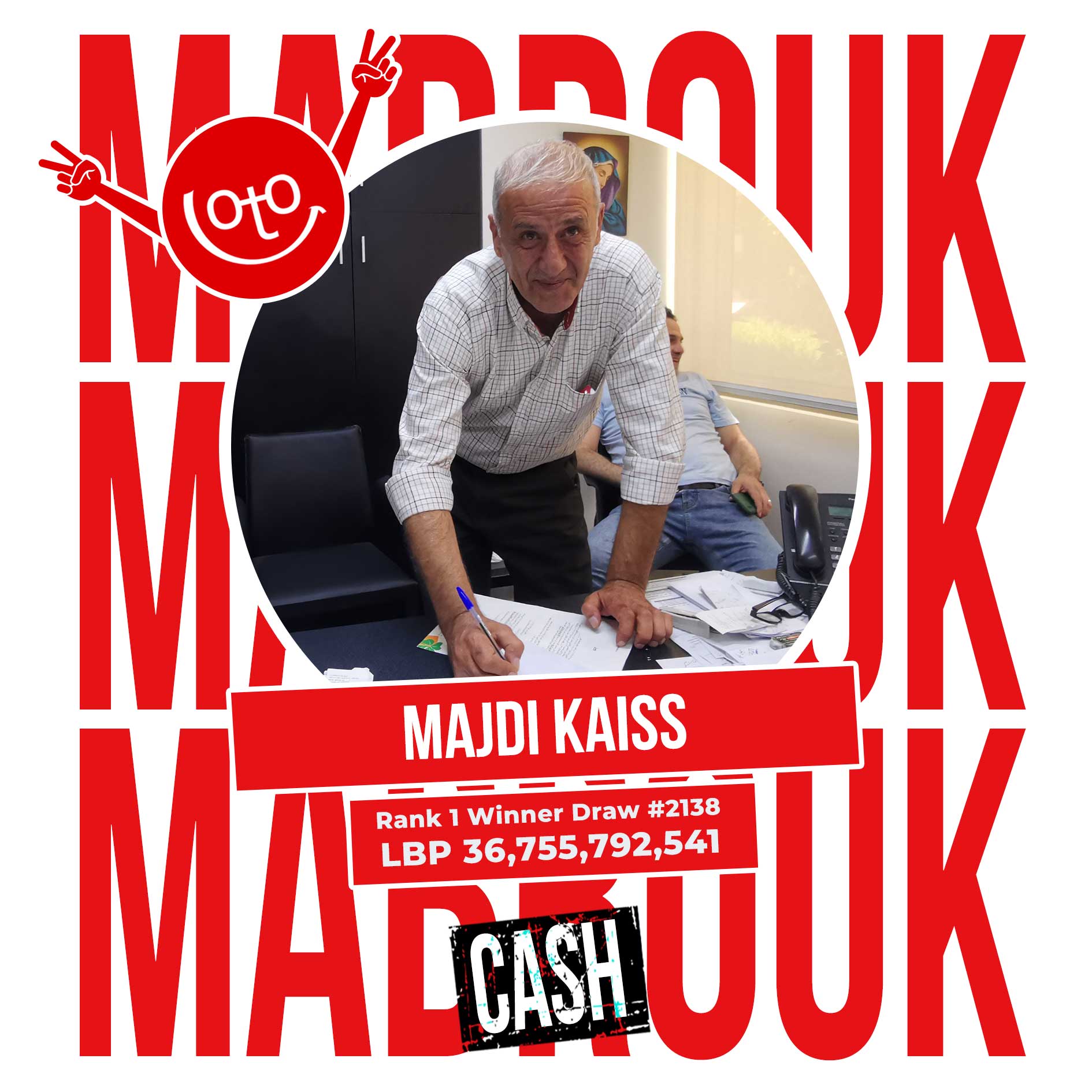 The grand prize that Mr. Qais secured is truly astonishing, amounting to a jaw-dropping 36,755,792,541 Lebanese pounds. This remarkable sum represents the largest lottery prize ever recorded in the history of Lebanon.
Related: A Man In Lebanon Just Won The Biggest Prize Ever In Lebanese Lotto History