Editors Note – June 1st, 2021: After further investigation, it was revealed that this image has been recirculated the last few days after the incident occurred in 2013.
A picture emerged showing pro-Hezbollah graffiti allegedly written on the staircase leading to the statue of Our Lady of Lebanon in Harissa, one of Lebanon's most-visited religious sites.
The shrine dedicated to the Virgin Mary was vandalized with writings praising Hezbollah's Secretary-General Hassan Nasrallah and key figures in the Shia religion.
It is not certain when these slogans were written, however, the sight of this vandalism at the pilgrimage site sparked outrage among people from all religions and sects in Lebanon.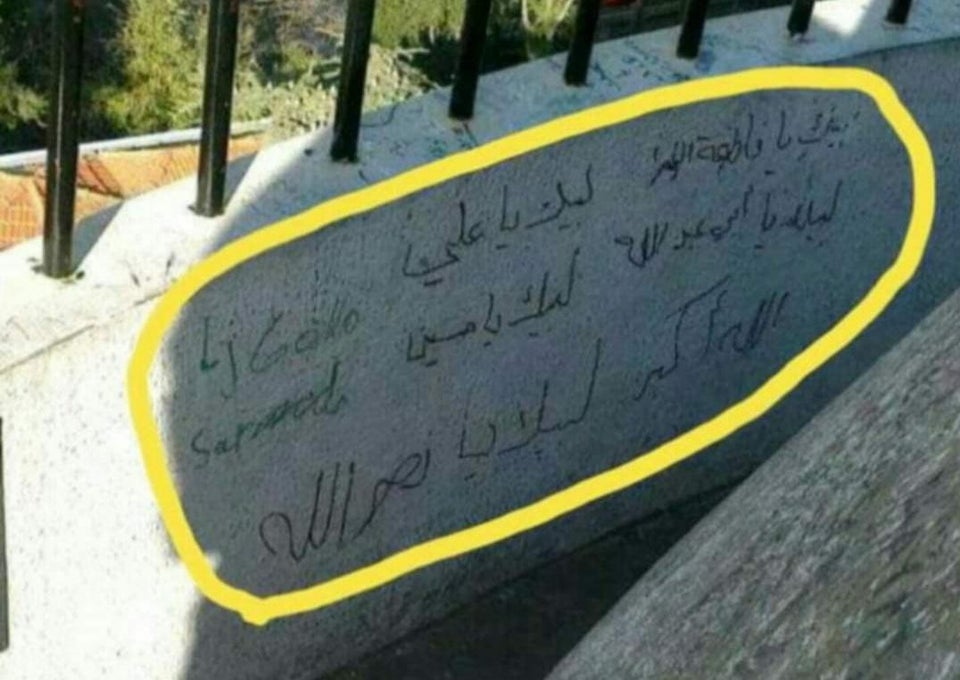 On the Lebanese subreddit, several members of the Lebanese Shia Muslim community spoke out against it – disassociating from the vandalism and associating it to "thugs."
Mary, the mother of Jesus, is loved and revered by both Christians and Muslims. The religious site is visited year-round by tourists from across the world.