Lebanon is famous for its mountains, whereas Lebanon Mountains historically referred to Mount Lebanon, and for the Anti-Lebanon mountain range.
Mount Lebanon is home to the highest mountains in the region. They cut through the middle of the country dividing the west coastal area from the valley in the east.
While the Anti-Lebanon range serves as a natural border with neighboring Syria.
A satellite image below shows how the recent snowfall beautifully covered the country's rolling mountainous ranges.
Lebanese certified drone operator and photographer Rami Rizk took his drone for a spin to capture the mountains as seen from Niha and Jezzine after the storm.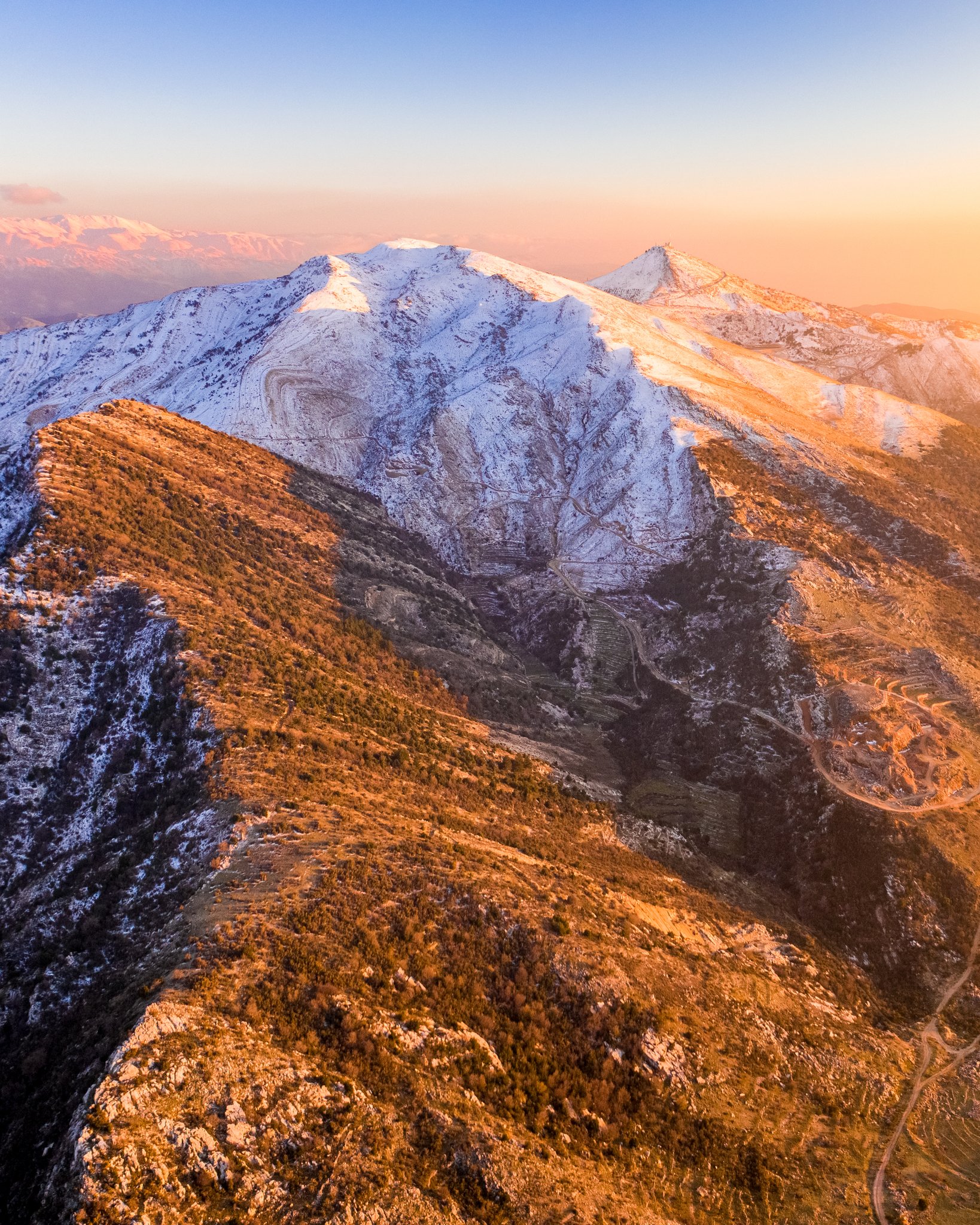 He has plenty of other stunning pictures of the mountains in Lebanon taken from Al-Shouf Cedar Nature Reserve in previous winters, as well as some taken from other places. Some of his photographs even portray the incredible Mount Hermon.