For months, Sudanese expatriates have been protesting – pleading for one thing and one thing only: to go back home.
With no money, food, or shelter, countless migrant workers have been struggling as a result of Lebanon's worst economic crisis, paired with the pandemic and worsened by the massive port explosion of August 4.
Having come to escape dangers and hardships in Sudan, Sudanese nationals in Lebanon now prefer their home country over staying here. At least it is safer in Sudan, they say.
This is the fourth month now since they began protesting outside the Sudanese embassy in Hamra, Beirut, during which a spokesperson for the protest said there were nearly 3,000 Sudanese stuck in Lebanon.
"Almost 2,700 workers have put their names down for repatriation at the Sudanese embassy, and at least 60 remain homeless in front of its headquarters," reported Middle East Eye.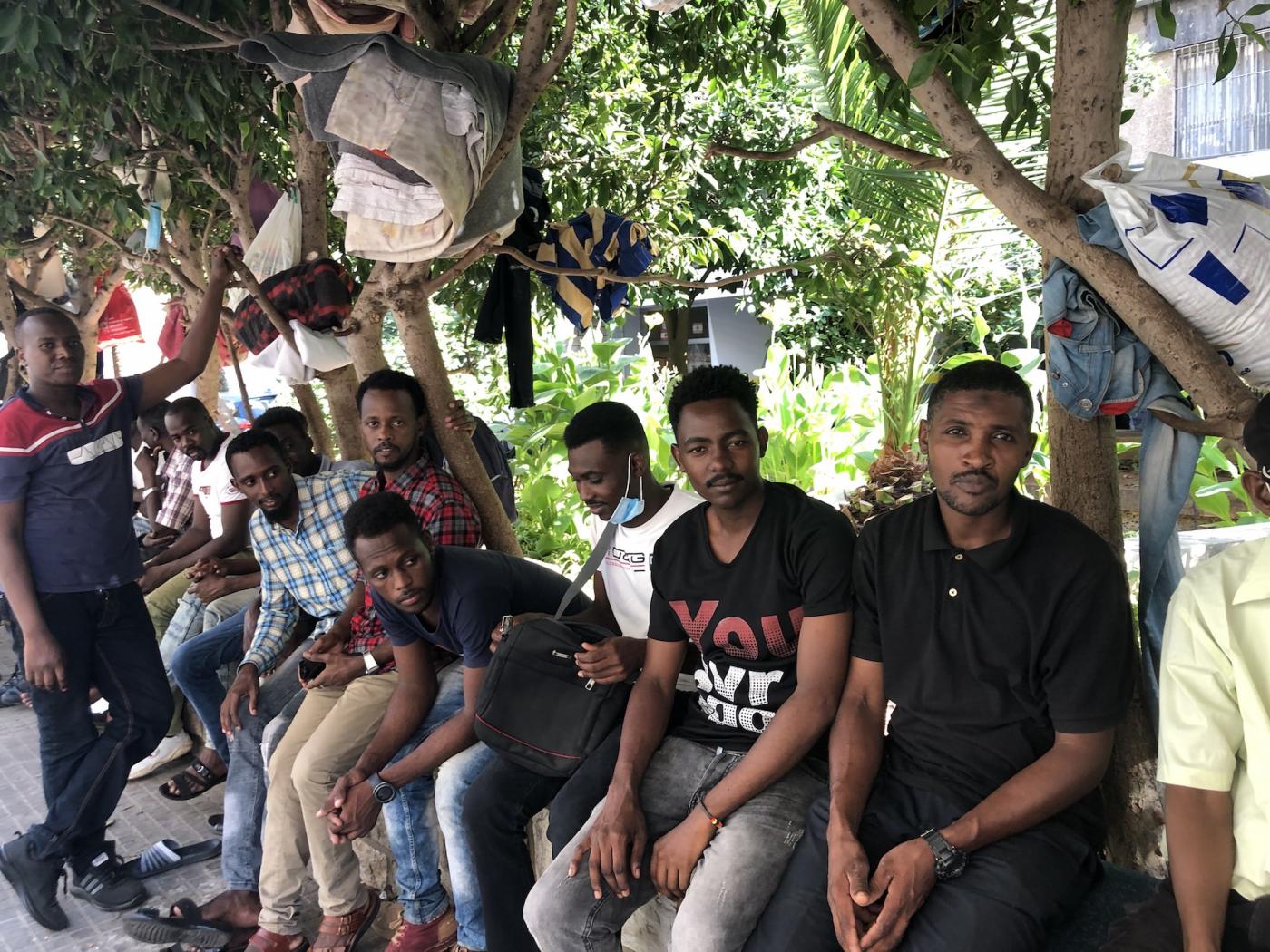 Because they entered the country illegally (by land rather than through employment agencies/Kafala system), they must pay General Security a penalty fee in order to travel.
As these are sums they do not have, the workers must wait for General Security to waive the fees – which it does occasionally – in coordination with the Sudanese embassy.
However, the wait is long and tedious and they are barely surviving on the street outside their embassy.
While some embassies in Lebanon have facilitated the return of their citizens, and others did so under the pressure of activists and NGOs, it hasn't been the case with the Sudanese embassy and its nationals.
They have been stranded for months and are desperate. "The Sudanese embassy remains deaf, helpless, and irresponsive," said one of these workers outside the embassy.
They've expressed that their embassy has failed them and also their own country for not sending for their rescue.
They are left with no choice but to wait; at this point, their only option is to survive and pray to be back home before the winter catches them still in the streets.