In Lebanon, a series of unresolved assassinations that are possibly tied to the Beirut Port explosion is hardly being treated with the suspicion nor urgency it highly deserves.
These assassinations targeted people with possibly compromising evidence that threatens those in powerful positions. Their only goal is to remove the threat (investigators and witnesses) from existence.
Joseph Bejjani – December 21st, 2020
Most recent is the heartless murder of Joseph Bejjani, an employee at Alfa Telecom who also used to work as a military photographer.
However, Lebanese military sources denied that he was working for the army, in contrast to preliminary reports.
The same source stated that Bejjani, along with others, may have gone to the port area after the explosion to take pictures, but added that the army cordoned the site of the explosion and asked everyone to leave.
Other reports state that Bejjani may have had pictures from inside the Beirut Port prior to and after the explosion. Perhaps he had incriminating evidence that someone wanted to erase?
He was shot with a silenced pistol in broad daylight in front of his home while he was getting ready to take his two little daughters to school.
Colonel Mounir Abou Rjeily – December 2nd, 2020
Mere weeks before Bejjani's murder, a retired customs officer, Colonel Mounir Abou Rjeily, was found dead in his apartment. His death was reportedly caused by a blow to the head with a sharp object.
He was the former head of anti-smuggling at the customs and one of the closest friends of Colonel Joseph Skaf who was also assassinated.
Colonel Joseph Skaf – March 5th, 2017
Immediately after the Beirut blast, and years after his death, Colonel Joseph Skaf's name became the topic of conversation.
Skaf, a customs officer who had been retired at the time of his death, was the first to warn about the ammonium nitrate at the Beirut Port and its risk to public safety.
He was mysteriously found dead near his home. He had also suffered severe damage to the head. His family believes he was murdered and to this day questions surrounding his death remain unanswered.
Antoine Dagher – June 4th, 2020
Exactly two months before the explosion of Beirut Port, the former head of ethics and fraud risk management at Byblos Bank, Antoine Dagher, was found dead in his building's parking lot with a fractured skull after being reportedly hit in the head with a sharp object.
It is not clear whether or not Dagher's death was linked to the blast, however, the cause of death/method of murder is reportedly similar to Abou Rjeily's.
In addition, the fact that he worked in anti-money laundering and was killed leads to the suspicion that he had incriminating evidence against someone who made sure the truth would never see the light of day.
A yacht captain – December 20th, 2020
A fifth crime that might be linked to the port explosion is the mysterious death of a captain of a yacht that was moored near the port at the time of the blast.
The captain, identified by the initials A.S., was killed on December 20th, 2020, the day before Bejjani. According to an informed source cited by Al Arabiya, it is believed he may have had information about what happened at the port during the blast.
Compromised Investigation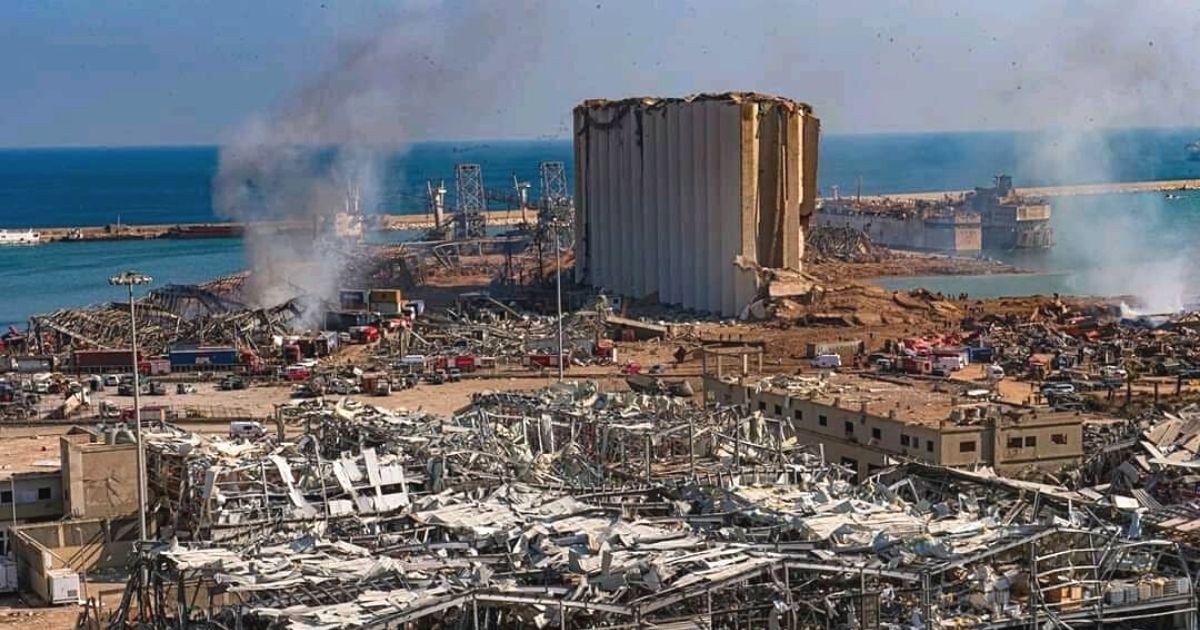 Meanwhile, the investigation into the Beirut Port explosion is temporarily suspended after two indicted former ministers, Ghazi Zeaiter and Youssef Fenianos, requested that their case be moved from Judge Fadi Sawan to another judge, citing "doubts on impartiality."
Judge Sawan also charged outgoing PM Hassan Diab and former minister Ali Hassan Khalil. The defendants met the case with non-compliance, further complicating the investigation and stripping it of its integrity.
---
Our team works tirelessly to ensure Lebanese people have a reliable alternative to the politically-backed media outlets with their heavily-funded and dangerous propaganda machines. We've been detained, faced nonstop cyber attacks, censorship, attempted kidnapping, physical intimidation, and frivolous lawsuits draining our resources. Financial support from our readers keeps us fighting on your behalf. If you are financially able, please consider supporting The961's work. Support The961. Make a contribution now.