The Swedish Ambassador to Lebanon, Ann Dismorr, delivered a donation of protective equipment from Sweden, with the support of The Swedish Civil Contingencies Agency, to Lebanon's Civil Defense.
The Director-General of the Lebanese Civil Defense, General Raymond Khattar, received Ambassador Dismorr in his office along with the Director of the Disaster Risk Management Unit at the Council of Ministers, Zahi Chahine.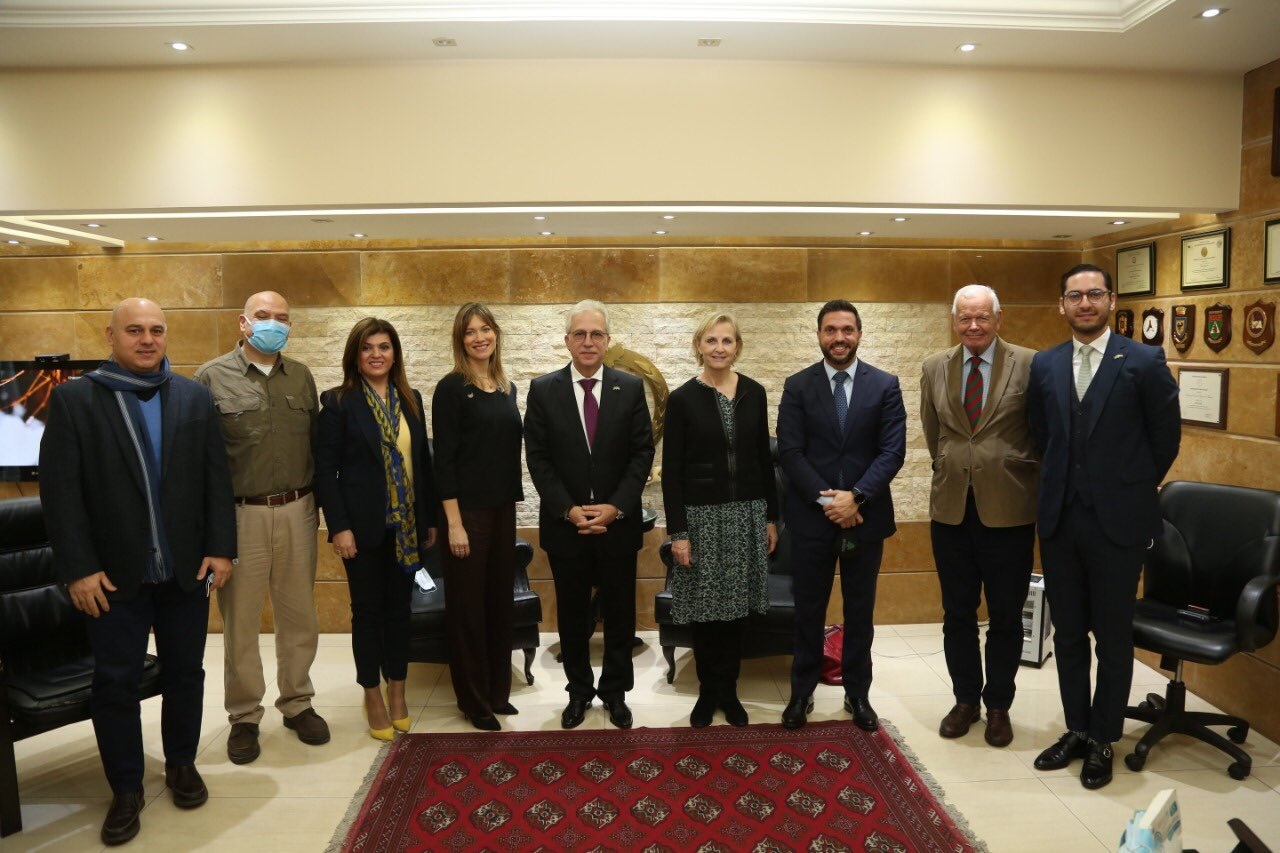 The Swedish donation to the Lebanese Civil Defense consists of over 200 waterproof and fire-resistant suits, gloves, and eyewear aiming to contribute to the improvement of the Lebanese firefighters' capabilities to respond to emergencies.
This donation comes at a time when rescuers from the Lebanese civil defense are working in snowy and cold mountain centers, conducting hard operations during this winter season.
Ambassador Dismorr stated that she hopes "this in-kind donation will boost civil defense capacity to respond to emergencies and save lives during a very challenging time," deeming that "this type of equipment comes at a time when they are critically needed" in Lebanon.
The Lebanese Civil Defense, which is majorly formed of committed volunteers and underpaid firefighters, has been enduring shortages of essential equipment for years now, which has always affected their rescue capabilities and put their lives at higher risks during emergency cases.
Most Lebanese Civil Defense stations have long relied on non-governmental donations and support to carry on. That has been most evident during the wildfires and the Beirut Blast and its aftermath.
Back in June 2020, Beirut firefighters had to even close down their Bachoura Center in protest over fuel shortages and health security concerns. That was followed in September with a protest by the Beirut firefighters for lacking the basics.