Lebanese Minister of Public Works and Transport, Michel Najjar, announced on February 28th, that Lebanon will halt all travel traffic coming from countries where the coronavirus has spread heavily.
Accordingly, Lebanon reportedly banned a Syrian bus the following Monday, as an Iranian plane landed in Beirut.
The bus, hailing from Syria was banned from entering the country after suspecting that a girl aboard the bus was infected with the COVID-19 coronavirus.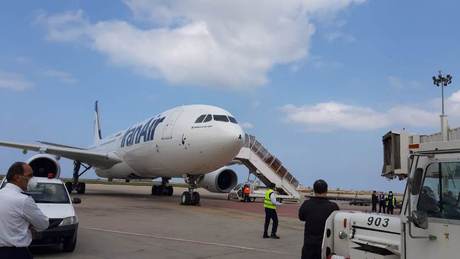 Meanwhile, and on the same day, a plane hailing from Iran carrying 178 passengers aboard landed at Beirut's Rafik Hariri International Airport.
As the National News Agency reported: "After the medical team at Al-Qaa border crossing suspected that an infected girl was on the bus that was carrying 30 passengers, the decision was taken to return the bus to Syria."
It further explained that the local municipality disinfected afterward the border crossing and will carry out a similar campaign at public places, schools, churches, buses, and refugee camps.
NNA pointed out that checkpoints will be set up on the town's entrances to disinfect entering cars, especially "vendors and distributors of foodstuffs and essential goods."
Later in the day, an Iranian plane coming from the city of Mashhad landed at Beirut's International Airport, to which the National News Agency report said:
"A Health Ministry medical team took the necessary public health and preventative measures regarding the passengers. Forms were also filled in and no disease symptoms were recorded among them." 
Concerns in that regard are still dwelling among the Lebanese citizens as they question why the barring of flights from Iran has been met with "political sensitivities."
To the general public's understanding, these "necessary public health and preventative measures" in a state of health crisis should apply to all incoming, particularly risky flights from countries highly affected by the virus, like Iran, and not just a small bus from Syria.
---
Our team works tirelessly to ensure Lebanese people have a reliable alternative to the politically-backed media outlets with their heavily-funded and dangerous propaganda machines. We've been detained, faced nonstop cyber attacks, censorship, attempted kidnapping, physical intimidation, and frivolous lawsuits draining our resources. Financial support from our readers keeps us fighting on your behalf. If you are financially able, please consider supporting The961's work. Support The961. Make a contribution now.