A group of Syrian regime loyalists attacked and burned the offices of the Kataeb Party in Tripoli, north Lebanon, on Thursday afternoon, reportedly using Molotov bombs.
The unjustified act of provocation was carried hours after processions of Bashar al-Assad's loyalists heading to vote in Beirut were intercepted by angry protesters in Zouk, Jounieh, Achrafieh, and Tripoli, leading to a fight.
Some supporters from the Syrian Social Nationalist Party were reportedly part of the processions.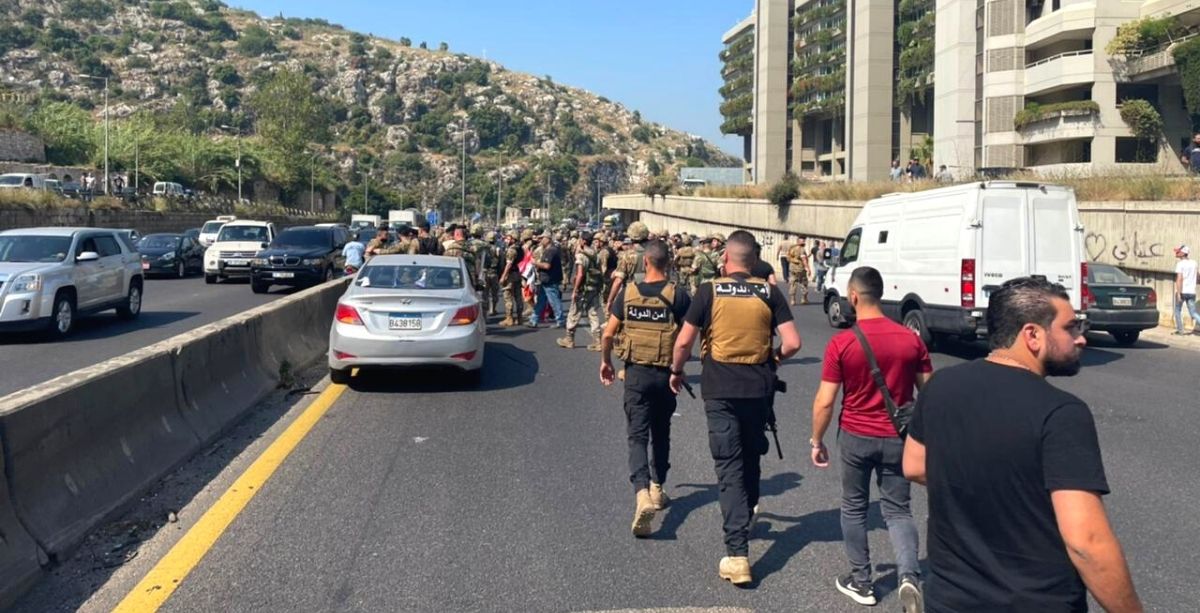 That attacks on the Syrian processions were promptly followed by a formal complaint from the Syrian Ambassador in Beirut who announced filing lawsuits against the attackers.
A day earlier, the head of the Lebanese Forces (LF) party, Samir Geagea, stated that Syrian nationals in Lebanon who vote to reelect Bashar al-Assad should go back to Syria since their stay in Lebanon as refugees from the al-Assad regime is not justified.
His opinion was shared by a large number of people in Lebanon, including politicians of the Kataeb Party.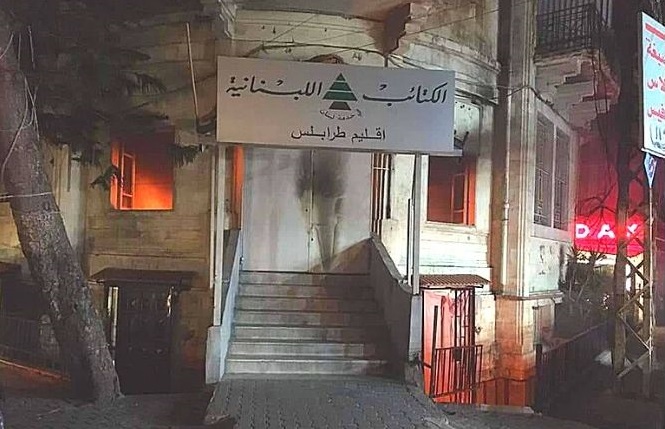 In response to the attack on the offices of the Kataeb Party in Tripoli, Samy Gemayel, head of the party, commented in a Tweet, "The message has arrived … We will not be dragged into your court. We will not play your game."
"Pulling on the sectarian nerve and straining the country in order to return to the sectarian squares will fail with the awareness of the Lebanese people, who don't believe in you and your games," he said.
He stressed that his party in Tripoli "will continue to grow with the people of the city who have trusted the national project of the Kataeb, just as the Kataeb will remain at the side of its people in the city."
In the past weeks, Lebanon has witnessed several times cheerful rallies in support of Bashar al-Assad and his reelection, chanting "God! Syria! Bashar!" and "We'd sacrifice ourselves for you, soul and blood, Bashar!"
The same was witnessed from a large crowd reportedly shoving their way past security into the Syrian embassy to vote on Thursday.
According to Al-Jazeera, most of these eager voters were transported "by the Syrian Workers Association, a pro-Syrian government group in Lebanon" that had equipped them with pro-Assad rally materials.
This has raised the question of their presence as refugees in Lebanon where they had sought refuge allegedly from the security threats on them under the al-Assad regime.