Lebanese-French businessman Ziad Takieddine, who has been on the run from French authorities since June, was released on Monday but banned from stepping foot outside of Lebanon, a Lebanese judicial source said.
The Information Division of the Lebanese Internal Security had arrested on Friday 70-year-old Lebanese French businessman Ziad Takieddinen after receiving a telegram from Interpol.
The telegram to the Lebanese Public Prosecution Office included an arrest warrant issued by French authorities for Takieddine's role in a case involving millions of euros in kickbacks from arms sales to Pakistan and Saudi Arabia signed in 1994.
The charges also include the illegal financing of the former French President Nicolas Sarkozy's campaign.
A French court issued a 5-year imprisonment sentence against Takieddine who flew to Lebanon.
On Monday, prosecutor Ghassan Oueidat freed him under judicial supervision after "determining his place of residence, confiscating his passports, and banning him from leaving Lebanese territory," the source told AFP.
Soon enough, Lebanon will request France to provide it with Takieddine's legal file so it can review charges against him, the judicial source said. If the charges were found to be justified, he could be tried in Lebanon as a Lebanese citizen, the source added.
However, a French judicial source told AFP that he was skeptical of the possibility of extradition to France.
"France and Lebanon have not concluded an extradition agreement and Lebanon does not extradite its nationals. The proceedings could very quickly end there," the source said.
Takieddine hails from a Druze family of Baakleen in the Chouf district in Mount Lebanon. He is a man with a wide network of international connections and had reportedly been a broker in numerous international arms deals.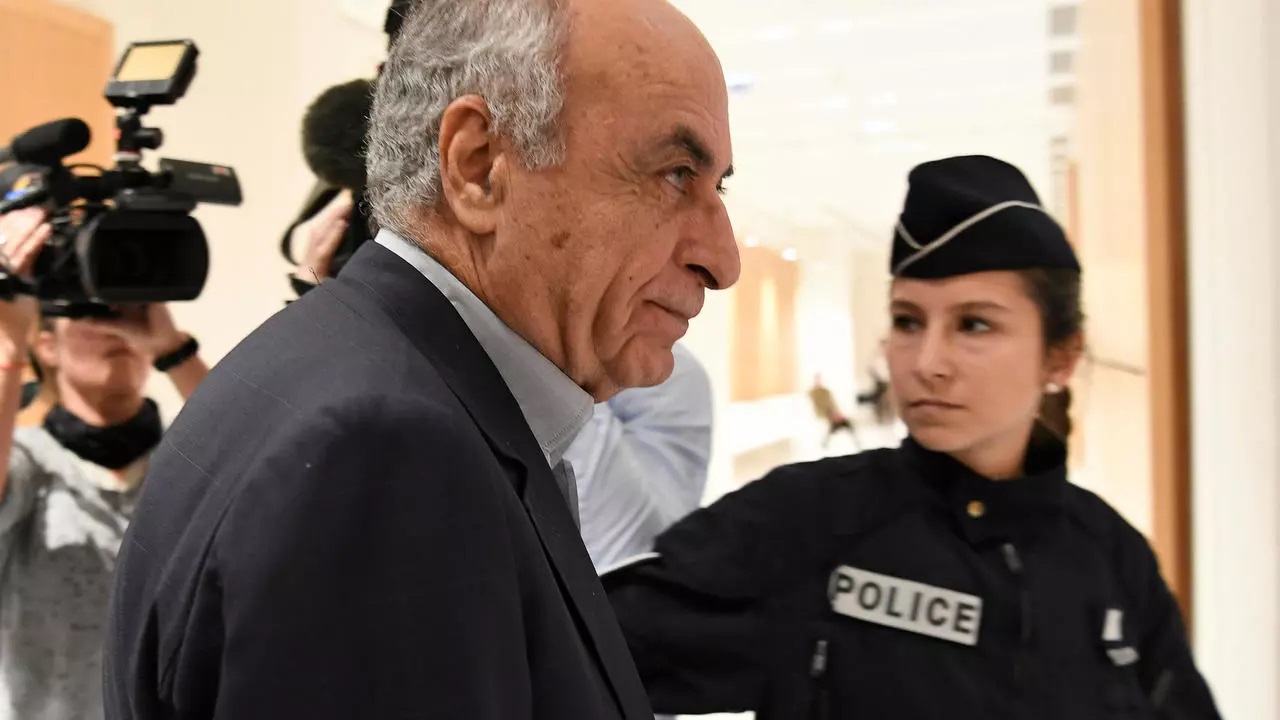 Takieddine facilitated arms dealing between France and Middle East countries, including Saudi Arabia, Pakistan, Syria, and Libya, and has been described by UK newspaper The Daily Telegraph as an arms dealer.
Haitham Ezzo, a former lawyer for Takieddine, told Arab News that this was the second time the businessman got detained in Lebanon. A previous arrest occurred in Sidon, south of Lebanon in November.
"Takieddine was arrested by Saida's judiciary brigade on November 13th because of a case that has nothing to do with the French cases. Takieddine ran away from France before a verdict was issued against him regarding former President Nicolas Sarkozy," the lawyer said.
"He was arrested by the Lebanese judiciary based on a case of fraud filed by another lawyer against him, and he was held for 10 days. As his lawyers, we were able to bail him out," he explained.
Ezzo noted that he was no longer representing Takieddine. Apparently, the wealthy businessman with massive deals on his portfolio failed to pay his dues to the law firm.
"We asked him to pay our dues which he did not do, so we chose to deliver him a warning, and we have nothing to do with his second arrest," Ezzo said.
It doesn't end here. A Lebanese legal source said Takieddine was being pursued in a number of financial cases in Lebanon, including charges of slander, fraud, and forgery.