When a Lebanese extended family comes together for the first time in two years over Easter lunch, it could only result in chaos.
Heaven Without People, or Ghadah El-Eid in Arabic, recently hit number 1 on Netflix. It broke Netflix in Lebanon just a day after its release, won several international awards, and won the hearts of people.
We previously introduced you with the creators of this Lebanese hit movie, and now it's time you meet the cast!
#1 Samira Sarkis as Josephine (Joujou)
Josephine, or Joujou, is Antoine's wife and the mother of four children. Both she and her husband used to live in the same neighborhood. She worked as a teacher before her marriage. She is the cook behind the Easter Lunch around which this storyline revolves and evolves.
Samira Sarkis Nawar is a family woman on and off-screen.
#2 Wissam Boutros as Antoine
Antoine and Josephine are the parents of Rita, Serge, Gaby, and Christine. Antoine's financial status keeps him from retiring from his job as the owner of a car spare parts shop, but his health says otherwise.
In real life, Wissam Boutros is a Lebanese Reflexology Practitioner. He studied at Algonquin College of Applied Arts and Technology in Ottawa.
#3 Nadim Abou Samra as Serge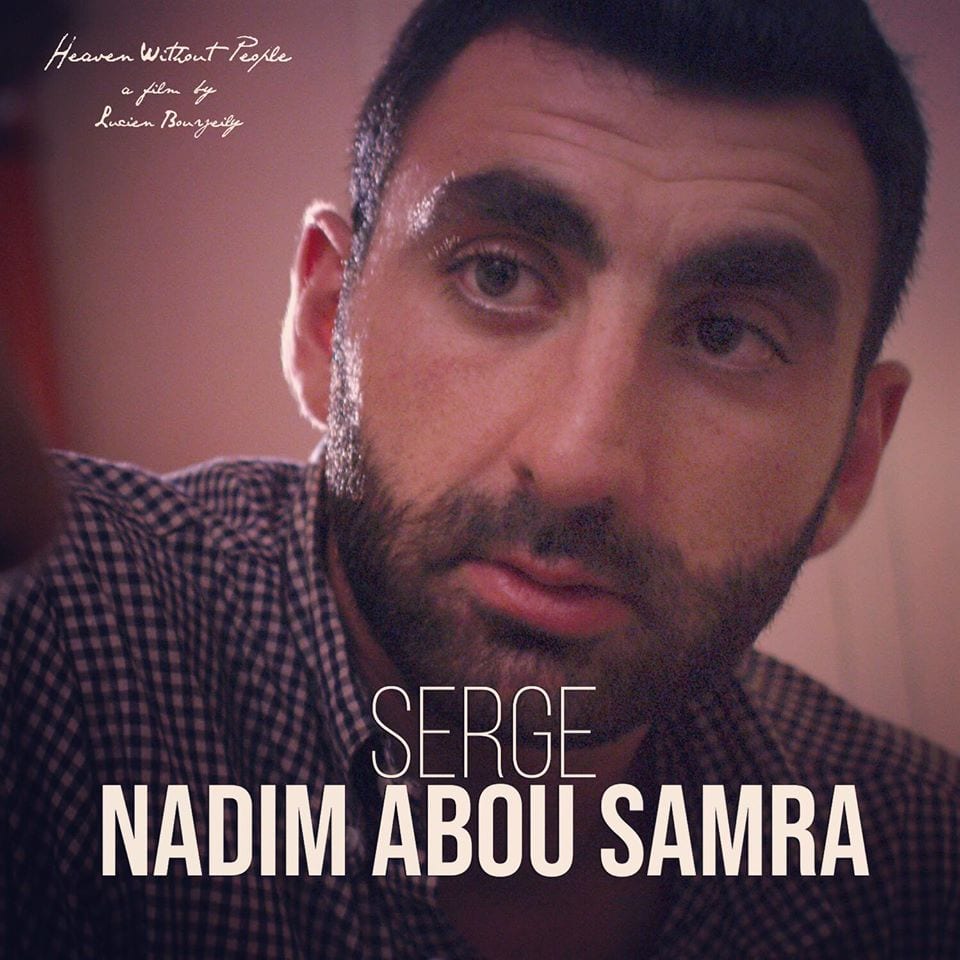 Serge is one of Antione's and Josephine's four children. He left his job at a local company to work as a freelance event manager. He's a rebel as well as an activist and is known for his opposition to the ruling parties.
Nadim Abou Samra is a graduate of the American University of Beirut (AUB) and of McGill University in Montreal, Canada.
#4 Laeticia Semaan as Leila
Leyla is Serge's long term girlfriend; the couple met during an ecological beach clean up. She is meeting Serge's extended family for the first time.
In real life, Laeticia Semaan is a Lebanese brand manager and actress and is an ESA Business School graduate.
#5 Farah Shaer as Rita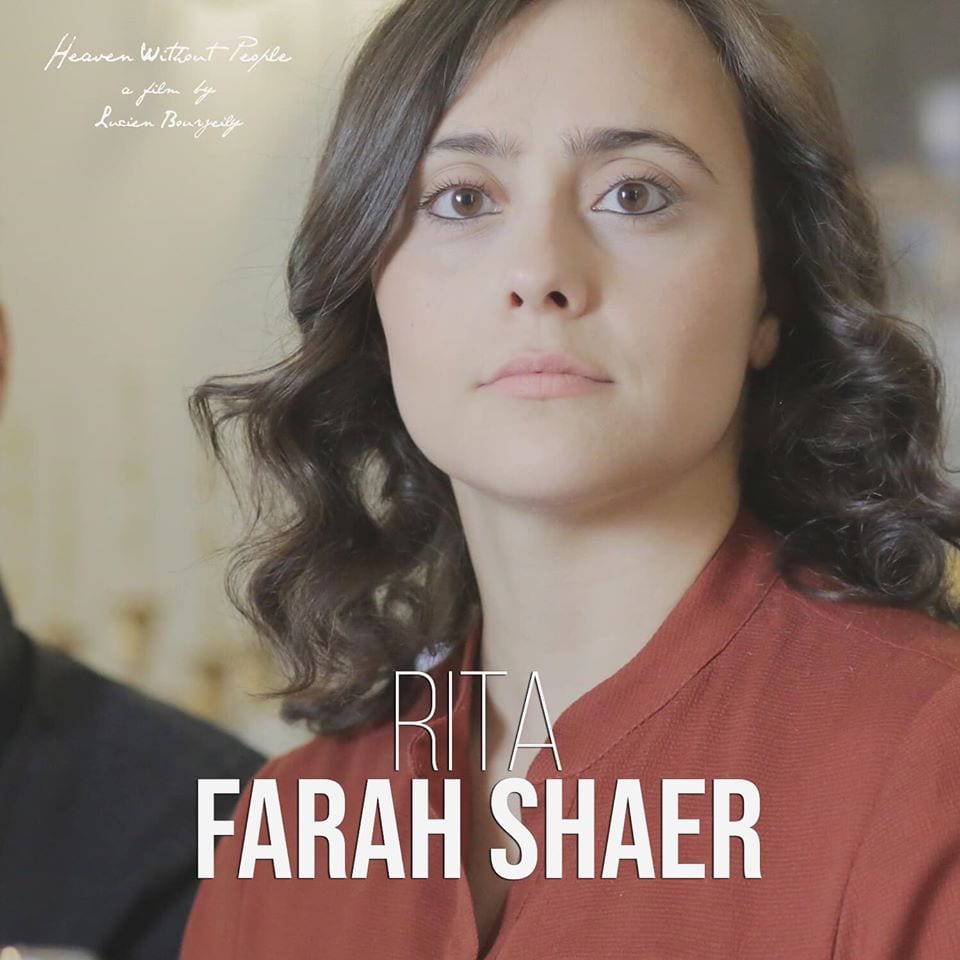 In the movie, Farah is the daughter of Antoine and Josephine, and Rabih's wife. She lives in Dubai where she works as a journalist. She's been away from Lebanon for 5 years and the country's living conditions are keeping her from coming back home. She is migrating to Canada.
In real life, Farah Shaer is a Lebanese director, writer, producer, and actress. She wrote and directed I Offered You Pleasure, Obedience, and Faces In The Sun. She was the editor of The Earplugs and produced Ariel In Beirut.
Farah studied MFA Film Directing at UCLA School of Theater, Film, and Television. She is also one of the producers of Heaven Without People.
Her most iconic quote from Heaven Without People is: "OK mother, no politics. But let's not forget that the highest leader in Lebanon is worth a trash bag."
#6 Jenny Gebara as Noha
In the movie storyline, Noha is Josephine's sister and Sami's mother. She met her husband Nicholas at the bank where they both used to work.
She left her job when she got pregnant and is currently raising Sami by herself because Nicholas left to work in Saudi Arabia. She doesn't get to travel as much as she'd like because of financial hardships.
In real life, Jenny Gebara is an AUB and University of London graduate and is an Early Childhood Education Specialist.
#7 Ghassan Chemali as Rabih
Rabih is married to Rita, and together, they live in Dubai. He has an artistic personality but his career is anything but artistic. He keeps his paintings to himself and works a normal 9 to 5 job at a regional communications company.
In real life, Ghassan Chemali is from Beirut but lives in Bahrain. He studied at Ecole Nationale Superieure d'Architecture de Paris-Belleville. His most iconic quote from the movie is: "Living in Lebanon without a religion? Better kill himself."
#8 Nancy Karam as Christine
Christine is Josephine and Antoine's daughter. She's an internal medicine doctor, but, very much like her mother, she quit when she got married.
She has two daughters and is pregnant with her third child, and this family hasn't been to the grandparents' home in a couple of years.
In real life, Nancy Karam Helou is an art teacher at Leila C. Saad Sabis School. She is Ivy's (aka Yara) mother on screen as well as in real life. She studied at Middle East University in Lebanon and at Scuola Politecnica Di Design in Milano.
#9 Jean-Paul Hage as Elias
Elias is Christine's husband. He is manly with a conservative point of view. He loves traditions and his authority.
In real life, Jean-Paul Hage starred in Under The Vine Tree (Taht El Aaricha-2008), a Lebanese movie also written and directed by Lucien Bourjeily
#10 Hussein Hijazi as Gaby
Gaby is one of Josephine and Antoine's sons. He's a graphic designer who's struggling to find work, so he has all the reasons to be an anti-establishment protester.
The actor is an LIU (Lebanese International University) graduate. He has been pursuing acting since 2013.
#11 Toni Habib as Sami
Sami is Noha's rebellious son. With his father being away for work, his mother struggles to control him. He recently got suspended for attempting to put the school on fire.
The Lebanese actor went to College Des Soeurs Des Saints Coeurs, Bauchrieh.
#12 Etafer Aweke as Zoufan
Zoufan has been working and living at Antoine and Josephine's home for a couple of years. She works long hours for a very low wage; she even works on holidays. She helped Josephine preparing the Easter Lunch.
In real life, Etafer is from Addis Ababa, Ethiopia. She previously participated in Shouting Without A Listener, the first feature film to be written by a migrant domestic worker in Lebanon.
#13 Mohamad Abbas as Nabil
Nabil is Gaby's childhood friend. He is a graphic designer who used to live in Dubai but has recently returned to Lebanon. He is close to Gaby's family.
In real life, Mohammad Abbas is an Astronomy Professor and the founder of The Cosmic Dome. He is an LAU graduate. He also studied at the Bowling Green State University in Ohio, USA, and at Heidelberg University in Germany.
#14 Ivy Helou as Yara
Yara is Elias and Christine's older daughter. She hasn't been at her grandparents' in a while, and her parents rarely let her out of the house.
In real life, Ivy is Nancy Karam's (aka Christine) real-life daughter. The two are mother and daughter on and off the screen.