The Lebanese people are facing difficulties in many aspects: prices are getting higher, people can't withdraw their money from the banks, many companies and businesses are closing, the poverty rate is going up, along with many other struggles. The Lebanese government is, as usual, absent, while many other Lebanese citizens, expatriates, and institutions are doing their best to help. The Lebanese army as well.
Within the framework of the Military-Civil Cooperation Program (CIMIC), units of the army distributed around 1000 food rations to a number of families in the following areas of Tripoli: Al-Qobbeh, Al-Tabbaneh, Jabal Mohsen, Bab Al-Raml, and Al-Mina.
That was made possible with funding from the NGO The Spirit of America, some Lebanese donors, and in the presence of army officers.
Via Leb army
This act of compassion made by the Lebanese army towards the people of Tripoli started at around 10 am on Friday, December 27,  and it was organized to target the areas' poorest families.
The military vehicles arrived full of boxes that contained food rations, and the distribution was done in collaboration with the people of Tripoli.
Via Leb army
This move was well received by the locals, noting that Tripoli has been under duress, especially in the areas where the rations were distributed where people live in very bad circumstances, some even below the poverty line. Any helping gesture made towards them would have a significant effect.
The fact that the Lebanese army, in both the members and the commands, decided to do something about it and made the right steps to make their help successful and meaningful, deserves a salute like no other.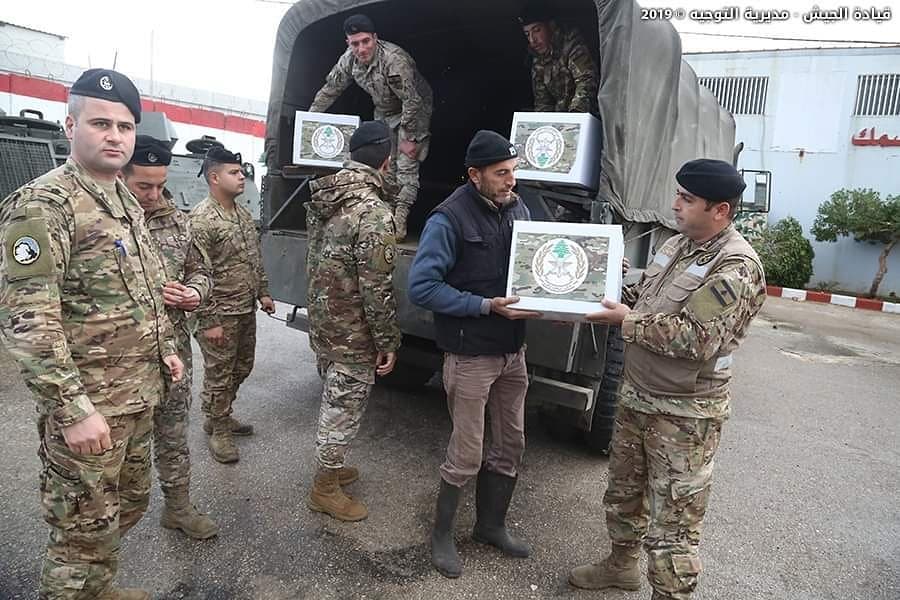 @the.national.lebanesearmyembedded via  
After over two months of them being on the revolution grounds ensuring everyone's safety, they are still thinking about other ways they can serve the people, on Christmas and in the middle of a storm.
It's not only in this initiative but in other aspects as well, like helping cars stuck in the snow and seeing to the people who got affected by the Loulou's wicked storm.
Via lebanesearmy_official
We can't thank enough the Lebanese army for all that they do for the people in the country every day. The relationship between the two sides is so strong, as it should be and has always been, however its ups and downs.
Though seriously, what would we do without them?