Lebanon has a shared history with France, full of ups and downs, conflicts and reconciliations. The French mandate for Lebanon lasted 20 years, from 1923 till 1943, leaving its marks in the Lebanese culture, politics, and education.
The French language is widely spoken fluently throughout Lebanon and is taught in most Lebanese schools, making Lebanon a member of the Francophonie.
France has always been a big influence on Lebanon and the Lebanese. Numerous streets in Beirut have even French names. Ever wondered what are the stories behind these street names?
This is a small insight on 6 streets in Beirut that carry a French name.
Rue Gouraud
Rue Gouraud is a residential and commercial street in Gemmayzeh, named after French General Henri Gouraud who served as the French Government representative in the Middle East from 1919 to 1923.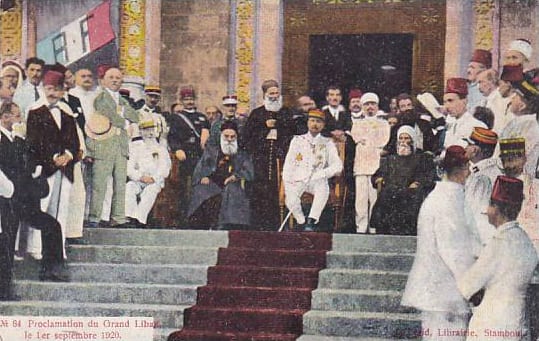 He was also the commander of the French Army of the Levant and presided over the creation of the French Mandates in Lebanon and Syria, and is none other than the general who made the proclamation of Great Lebanon in 1920.
Rue Gouraud neighborhood is well known for its trendy bars, pubs, cafes, restaurants, and lounges, most of which are directly located on Rue Gouraud.
Rue Monnot
This street is located east of Beirut Central District, in the Sodeco neighborhood of the Achrafieh district. It is named after Father Ambroise Monnot – a French Jesuit who founded Saint Joseph University in 1875.
He also developed the Imprimerie Catholique and launched the daily Al-Bachir.
Rue Monnot is a one-way cobblestone. Attractions include a multitude of restaurants, shops, bars, and nightlife venues, and the street is alive with music every single night of the week.
Rue Foch
During the French Mandate, this street was conceived as one of two main arteries connecting the harbor district to the city center.
It was named after Ferdinand Foch, commander-in-chief of the Allied Troops in World War I, and the first High Commissioner of the French Mandate, who was later acclaimed as "the most original military thinker of his generation."
Rue Clémenceau
Rue Clemenceau is a commercial and residential street named in honor of French statesman Georges Clemenceau who was twice the prime minister of France, from 1906 to 1909, and from 1917 until 1920.
Nicknamed Le Tigre (The Tiger) and Père la Victoire (Father of Victory), he played a key role in successfully leading his country through the end of WWI.
Rue Clemenceau in Beirut is known for its numerous medical institutes, such as the American University of Beirut Medical Center (AUBMC), the Children's Cancer Center of Lebanon, and the Clemenceau Medical Center, which is an affiliate of Johns Hopkins Medicine International.
Avenue General de Gaulle
Avenue Général de Gaulle is a waterfront palm-lined street that forms, along with the Avenue de Paris, the Corniche of Beirut promenade.
The avenue was named in honor of the French general and president Charles de Gaulle.
The historic Beirut Carlton, which was considered one of the most luxurious hotels in the city in pre-war Beirut, is located on that avenue.
Rue Verdun
Rue Verdun in Beirut was named in honor of the victims of the Battle of Verdun in WWI.
A high-end residential street, Verdun in Beirut is lively with cafes, beauty and hair salons, and luxury retail stores. It is the street of the Lycée Franco-Libanais.
The street was renamed after 1987 to honor former Prime Minister Rashid Karami after his assassination, however, it remains more popularly known as Rue Verdun.
---
Our team works tirelessly to ensure Lebanese people have a reliable alternative to the politically-backed media outlets with their heavily-funded and dangerous propaganda machines. We've been detained, faced nonstop cyber attacks, censorship, attempted kidnapping, physical intimidation, and frivolous lawsuits draining our resources. Financial support from our readers keeps us fighting on your behalf. If you are financially able, please consider supporting The961's work. Support The961. Make a contribution now.