The Coronavirus (COVID-19) that has taken the world by storm, forcing everyone to stay home in order to contain its spread, has simultaneously propelled the world scientists to race for a vaccine against that malicious virus.
China, Canada, the United Kingdom, The Netherlands, and the United States are among the countries that have reported working on a vaccine.
The U.S. announced that their vaccine was sent for testing since late February and that the results of the testing are set to arrive in July or August.
On Monday, March 16th, The US reported that it has officially begun testing the vaccine on its first patient.
The study aims to test a total of 45 health individuals over a six-week timeframe. The process requires that they receive 2 injections about a month apart in varying doses.
This is currently a Phase I trial, which means that this is only to establish that the vaccine is safe for use on humans and induces the needed response from the immune system.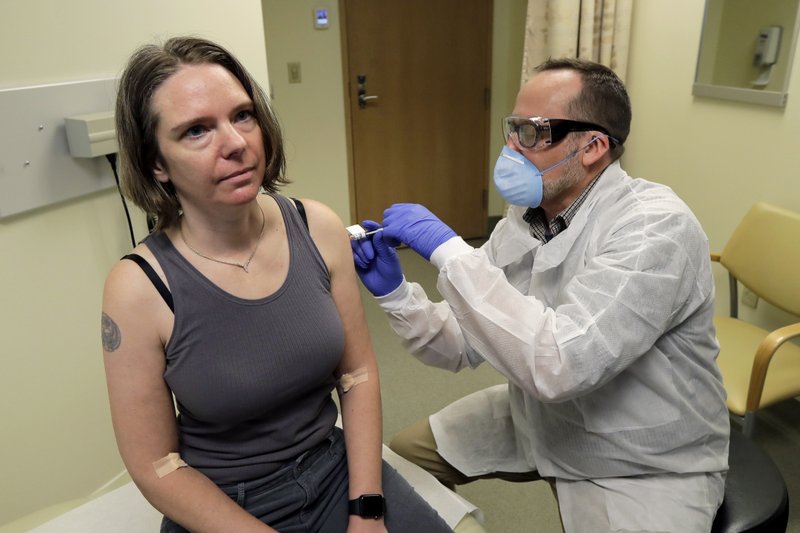 Testing for whether or not it's effective against the Coronavirus is something that they intend to start in the coming months with a larger sample group.
"Finding a safe and effective vaccine to prevent infection with (the novel coronavirus) is an urgent public health priority," NIAID Director Dr. Anthony Fauci said in a statement.
He then added that "this Phase 1 study, launched in record speed, is an important first step toward achieving that goal."
The trial is currently being funded by NIAID and is run out of the Kaiser Permanente Washington Health Research Institute in Seattle.
The vaccine was developed by NIAID scientists in collaboration with Biotech company Moderna, using genetic material called messenger RNA.
They credit the speed at which they were able to start testing the vaccine to previous research on other coronaviruses like SARS and MERS.
They had been previously working on a MERS vaccine targeting a protein on the surface of the virus and that gave them a "head start for developing a vaccine candidate to protect against Covid-19."
The World Health Organization has released a set of symptoms that you should watch out for. If you or anyone you know has these symptoms, please contact the following health resources.